Snowflakes and Fingerprints: No Two Media GOP Delegate Counts Are Alike
Each media outlet uses its own math to estimate the current delegate tally of the four remaining GOP candidates…and comes up with different numbers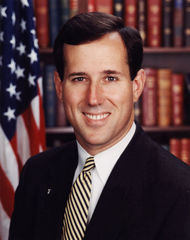 With just eight Republican presidential contests completed through the first month of the primary season, only a small fraction of the total number of delegates have thus far been awarded.
In light of the fact that half of these contests have been caucuses (Iowa, Nevada, Minnesota, Colorado) from which delegates have not yet been doled out to the candidates, along with a non-binding primary (Missouri), it is difficult to get a grasp on how many delegates each of the four remaining Republican candidates have truly tallied from these statewide votes.
It does not help clarify matters when media outlets use different calculations and different assumptions in reporting on the current delegate count.
As a result, hardly any of the nation's leading news outlets are on the same page when reporting on the candidates' delegate tallies to date.
Smart Politics examined the delegate scorecards of eight prominent news outlets and, as of Thursday, February 9th, found no two counts were identical.
(Outlets under study were the Associated Press, CBS, CNN, FOX, The Hill, MSNBC, New York Times, and Real Clear Politics. Other major media, such as the Wall Street Journal, Washington Post, and Washington Times, use the Associated Press tabulation).
There was one almost universally shared commonality between the various delegate trackers – most outlets agree on the following rank ordering of the candidates: Romney at #1, Santorum at #2, Gingrich at #3, and Paul at #4.
The exception to this was CNN, which currently has Gingrich edging Santorum by a one-delegate margin of 35 to 34.
However, none of the eight outlets under analysis agree on Romney's current delegate tally.
The former Massachusetts governor – who placed first in the New Hampshire and Florida primaries and the Nevada caucuses – is reported to have a range of 112 delegates at the high end (Associated Press) to 84 delegates at the low end (MSNBC).
Falling somewhere in between these extremes are FOX (107), CNN (95), New York Times (94), CBS (92), The Hill (91), and Real Clear Politics (90).
The range of Rick Santorum's delegate count, however, is even more severe, eclipsing 70 at the Associated Press (72) and New York Times (71), but falling short of 15 at MSNBC (14).
CNN is the only other outlet tabulating Santorum's tally at less than 40 (34) with the remaining outlets settling on 44 (CBS, The Hill, Real Clear Politics) or 45 (FOX).
The spectrum for Gingrich's delegate count is much narrower, with CNN at 35, AP, FOX, and Real Clear Politics at 32, The Hill, MSNBC, and New York Times at 29, and CBS at 28.
Ron Paul, meanwhile, who is hoping to win the Maine caucuses on Saturday (which will bring even more uncertainty to the delegate count), comes in at 20 delegates at CNN, 13 at Real Clear Politics, 11 at MSNBC, nine at AP and FOX, and eight at CBS, The Hill, and the New York Times.
Paul and his campaign have repeatedly suggested that although he has not won the most votes in any caucus state thus far, his supporters are well-poised to game the system and end up with the most delegates from these states at the national convention stage.
Of course, whether Romney's advantage over the rest of the field is two dozen versus five dozen is not particularly material at this stage of the primary cycle when the big boost in free media publicity comes in actually winning states – whether or not an actual number of firm delegates gets added to a candidate's tally.
Just ask Rick Santorum, whose campaign coffers are $2+ million richer after winning zero official delegates after his three-state sweep on Tuesday.
Republican Presidential Delegate Scorecard by Media Outlet
News outlet

Romney

Santorum

Gingrich

Paul

Associated Press

112

72

32

9

CBS

92

44

28

8

CNN

95

34

35

20

FOX

107

45

32

9

The Hill

91

44

29

8

MSNBC

84

14

29

11

New York Times

94

71

29

8

Real Clear Politics

90

44

32

13
Note: The Associated Press, CBS, The Hill, and New York Times also credit Jon Huntsman with two delegates for his third place showing in the New Hampshire primary. Table compiled by Smart Politics.
Follow Smart Politics on Twitter.