Will New Redistricting Map Bring Minnesota More Competitive US House Races?
History says no: Gopher State elections in redistricting years ending in '2' have been the second least competitive, behind only years ending in '6'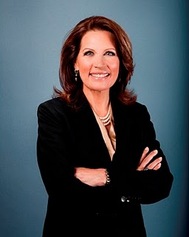 With Minnesota's new congressional and state legislative district maps to be released by a special state court panel on Tuesday afternoon, all eyes will be on how the state's congressional districts have been redrawn – particularly those needing to shed tens of thousands of residents.
At the top of that list is Minnesota's 6th Congressional District – home to the largest population of Minnesotans as well as its biggest national star, former Republican presidential candidate and incumbent Michele Bachmann.
While political observers may be salivating at the thought of how new district lines might bring chaos (and headlines) to what are all too frequently mundane congressional races, history suggests redistricting has not been that magic formula.
A Smart Politics review of Minnesota U.S. House election data finds that contests held during redistricting years are the second least competitive, with only cycles ending in '6' averaging a larger margin of victory.
Smart Politics examined the margin of victory in over 550 Minnesota U.S. House elections dating back to statehood.
Excluded from analysis were the state's five special elections held in 1919, 1929 (x2), 1958, and 1977, plus the 16 at-large races in 1857, 1858, 1860, 1912, and 1932.
The average margin of victory across the 103 contests held during redistricting years over the past century and a half has been 24.5 points.
That margin is higher than the average victory margin in cycles ending in '4' (23.0 points), '8' (23.7 points), and '0' (24.3 points).
Only election cycles ending in '6' were less competitive, coming in with an average victory margin of 27.6 points.
Overall, that means there has essentially been no difference in the closeness of congressional races held in redistricting years (24.5 points) than in non-redistricting years (24.7 points).
Minnesota's U.S. House races in 2010 were unusually competitive compared to most cycles in recent decades.
The average margin of victory across the state's eight districts was 19.3 points, which is the second lowest tally across the last 23 cycles since 1966 – behind only the Republican Revolution of 1994 at 17.0 points.
Unlike the Election of 1994, however, when there was no partisan turnover in the Gopher State, one seat changed hands last cycle when Chip Cravaack upset 18-term DFL incumbent Jim Oberstar.
Overall, the most recent congressional district map produced an average victory margin of 25.8 points across the 40 races held during the 2002-2010 five-cycle span.
The map produced the sixth largest victory margins across the state's 16 maps since statehood, behind 1902-1910 (38.7 points), 1912-1920 (32.8 points), 1972-1980 (32.1 points), 1982-1990 (31.2 points), and 1922-1930 (26.0 points).
As for Congresswoman Bachmann, she has been involved in her fair share of competitive contests.
The three-term U.S. Representative recorded the narrowest margin of victory of any Republican incumbent in the country in 2008 and the fifth narrowest of any GOP incumbent in 2010.
Follow Smart Politics on Twitter.