GOP US House Members in Super Tuesday States Withholding Endorsements
Republican U.S. Representatives from Super Tuesday states have endorsed presidential candidates at half the rate (27 percent) of pre-Super Tuesday states (53 percent)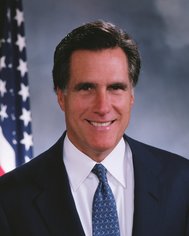 With just one-third of the 241 Republican members of the U.S. House (excluding candidate Ron Paul) having endorsed one of the four remaining GOP presidential nominees, the vast majority of representatives seem to be either strategically playing a game of wait-and-see or are simply underwhelmed with the existing 2012 field.
To date, 82 representatives have endorsed either Mitt Romney (64), Newt Gingrich (12), Rick Santorum (4), or Ron Paul (2), with another 15 previously on record for supporting ex-candidates Rick Perry and Tim Pawlenty (and have not yet endorsed a second candidate).
While the wait-and-see approach may make sense for some states that hold their contests late in the primary cycle, particularly in states where candidates have yet to campaign, the same cannot be said for Super Tuesday states where voting will take place in one week.
To date, just 27 percent of Republican representatives from the 10 Super Tuesday states have endorsed any candidate this cycle (12 of 44): Alaska, Georgia, Idaho, North Dakota, Ohio, Oklahoma, Tennessee, and Virginia.
(Note: the GOP does not hold any U.S. House seats in Massachusetts and Vermont).
That stands in stark contrast to representatives from the 12 states that have held or will hold primaries or caucuses before Super Tuesday: Iowa, New Hampshire, South Carolina, Florida, Nevada, Minnesota, Colorado, Missouri, Maine, Arizona, Michigan, and Washington.
U.S. House members from these dozen states have endorsed at nearly twice the rate as Super Tuesday states – 32 of 60, or 53 percent.
Mitt Romney has received the endorsement of 23 of these representatives, including eight from Florida and seven in Michigan.
All nine Republicans from Michigan have endorsed a presidential candidate this cycle: Justin Amash for Ron Paul, Candice Miller for Rick Perry, and Dan Benishek, Bill Huizenga, Tim Walberg, Dave Camp, Fred Upton, Mike Rogers, and former long-shot presidential hopeful Thad McCotter for Mitt Romney.
Michigan (nine), Nevada (two), Utah (two), and Wyoming (one) are the only states whose entire GOP U.S. House delegations have endorsed a presidential candidate this cycle (and all of these for Romney).
Excluding Maine, which does not have any Republican members in its U.S. House delegation, the only pre-Super Tuesday state in which U.S. Representatives failed to endorse a single candidate was Iowa.
Of the 12 representatives from Super Tuesday states who have endorsed a candidate:
· Five come from Georgia, and all for Gingrich: Austin Scott, Jack Kingston, Phil Gingrey, Lynn Westmoreland, Tom Price
· Three are from Tennessee, all for Romney: Diane Black, Phil Roe, John Duncan
· Three are from Ohio, all for Romney: Jim Renacci, Steven LaTourette, Mike Turner
· One is from Idaho (Mike Simpson, for Romney)
That leaves 32 U.S. House members from Super Tuesday states who have yet to endorse a presidential candidate, including all eight from the Virginia GOP delegation.
Republicans serving in the U.S. House from states that will hold primaries or caucuses after Super Tuesday have endorsed at a rate of 38 percent (53 of 137).
Follow Smart Politics on Twitter.