Angus King Embarks On Well-Trodden Pathway to Maine US Senate Seat
Nine sitting or former governors have been elected U.S. Senator in the Pine Tree State including four during the popular vote era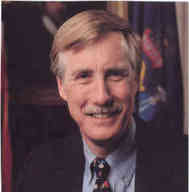 As Maine's Democratic and Republican parties work to get behind their preferred 2012 U.S. Senate nominees for retiring Olympia Snowe's seat before the March 15th deadline, a new curve ball has been thrown – making what was already a toss-up race even more fascinating to watch.
Former two-term independent governor Angus King announced on Monday that he is launching a campaign to fill Snowe's seat.
King's attraction is not simply his high favorability rating (currently at 62 percent, according to a recent Public Policy Polling survey) and his previous success in winning statewide elections.
As an independent, King is in the best position to pick up the mantle of bi- (and non-) partisanship espoused by the departing Snowe in her retirement announcement last week.
There is also ample precedent of governors from Maine winning U.S. Senate seats, although King seeks to become the first to launch a successful bid in over 50 years.
A Smart Politics review of Maine electoral history finds that nine of the state's 70 governors have gone on to win election to the U.S. Senate including four over the last 100 years since the commencement of direct elections.
It has been more than 50 years since the last time a sitting or former governor from Maine successfully punched their ticket to the U.S. Senate, in the form of future Democratic presidential candidate and Secretary of State Edmund Muskie.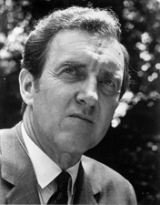 Muskie was elected governor in 1954 and served for consecutive two-year terms before running for the U.S. Senate in 1958.
In a Democratic wave election year that saw the party net 16 seats, Muskie trounced one-term GOP incumbent Frederick Payne by 21.5 points.
This marked the first time a Democrat had been elected to the state's Class I seat since the introduction of popular vote contests 44 years prior.
Muskie would be reelected three times and serve more than half of his fourth term before becoming Secretary of State under Jimmy Carter.
Frederick Payne, Muskie's opponent in 1958, was a former governor in his own right.
The Republican was elected governor in 1948 and also served two two-year terms before winning an open U.S. Senate seat by 23.8 points over Democrat Roger Dube in 1952.
Twelve years prior, in 1940, former two-term Republican Governor Owen Brewster (1925-1929) defeated former Democratic Governor Louis Brann (1933-1937) by 17.3 points in the only governor-on-governor U.S. Senate matchup in state history.
The first governor from Maine to be elected to the U.S. Senate by voters was Republican Bert Fernald in 1916.
Fernald served as governor for one term from 1909-1911 and defeated Democrat Kenneth Sills by 8.8 points in a special election to fill the vacancy caused by the death of Edwin Burleigh.
Before the direct election of U.S. Senators, five other sitting and former governors were elected to the Senate from Maine:
· 1826: Sitting four-term Democratic-Republican Governor Albion Parris won his first and only term.
· 1843: Sitting two-term Democratic Governor John Fairfield won a special election and was reelected two years later.
·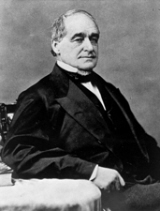 1857: Sitting one-term Republican Governor Hannibal Hamlin won his second stint in the Senate. Hamlin had previously served in the U.S. Senate as a Democrat from 1848-1856 before changing parties. He served until January 1857 as a Republican, and was then elected governor.
Hamlin served as governor for just two months when he resigned after being elected again to the U.S. Senate. Hamlin served in that capacity until 1861 when he became the Republican Vice-Presidential nominee alongside Abraham Lincoln. Hamlin would serve two more terms in the Senate from 1869-1881.
· 1861: Former three-term Republican Governor Lot Morrill (1858-1860) won a special election to the U.S. Senate to replace the departing Hamlin. Morrill was reelected two years later and served through 1876, save a seven-month stint between seats in 1869.
· 1912: Former two-term Republican Governor Edwin Burleigh (1889-1893) was elected to his only term in D.C.'s upper legislative chamber.
However, not every sitting or former governor with designs on Washington, D.C. has delivered a successful U.S. Senate campaign.
Over the last 100 years, governors from Maine made it onto the U.S. Senate general election ballot on four other occasions – only to lose the race:
· In 1922, former Democratic Governor Oakley Curtis (1915-1917) lost by 15.0 points to one-term Republican incumbent Frederick Hale.
· In 1936, sitting Democratic Governor Louis Brann (1933-1937) lost by less than 5,000 votes and 1.5 points to one-term Republican incumbent Wallace White.
· In 1940, ex-governor Brann ran for the state's other (Class I) U.S. Senate seat, only to lose by 17.3 points to Republican Ralph Brewster in the open seat contest.
· In 1996, former Democratic Governor Joseph Brennan (1979-1987) lost an open seat race by 5.3 points to current Republican Senator Susan Collins.
Follow Smart Politics on Twitter.