Wisconsin Republican Primary Results Mirror Illinois in Modern Era
The Badger and Prairie States have voted for the same Republican presidential candidate for 11 consecutive election cycles, with a victory margin differential usually within single digits between the two states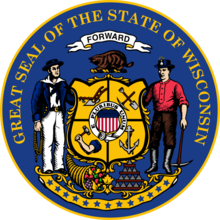 Even though the call for Rick Santorum to get out of the race for the Republican presidential nomination from analysts and the GOP establishment seems to be getting louder each week, a new CNN poll released Tuesday finds a clear majority of GOPers nationwide would like to see the former Pennsylvania U.S. Senator remain in the hunt.
And now, with Mitt Romney expected to lock up big victories in Maryland and Washington, D.C. next Tuesday, what suspense remains on April 3rd can be found in Wisconsin – another key Midwestern battleground state in which Romney hopes to eke out yet another win.
Since the 1970s, Wisconsin has generally held its primary a few weeks later than Illinois – doing so in eight of 10 cycles (1972, 1976, 1980, 1984, 1988, 1992, 2000, 2008) with Illinois holding its GOP primary a month later during the inconsequential 2004 cycle (when George W. Bush ran unopposed) and the two states holding their contests on the same day in 1996.
Two trends stand out from a comparative analysis of the primaries in these two Midwestern states over the last five decades.
First, due in part to the two states generally holding their contests on the back half of the primary schedule (when frontrunners have frequently amassed near insurmountable leads), Wisconsin and Illinois have backed the same Republican candidate for each of the last 11 cycles dating back to 1968 – all 11 of whom became the party's eventual nominee.
The neighboring states both voted for Richard Nixon in 1968 and 1972, Gerald Ford in 1976, Ronald Reagan in 1980 and 1984 (unopposed), George H.W. Bush in 1988 and 1992, Bob Dole in 1996, George W. Bush in 2000 and 2004 (unopposed), and John McCain in 2008.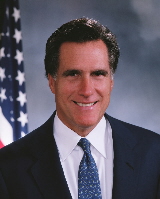 Mitt Romney hopes his victory in Illinois a week ago can once again serve as a blueprint for Wisconsin voters.
The former Massachusetts governor carried the Land of Lincoln by 11.7 points over Santorum on March 20th – two weeks in advance of Wisconsin's contest.
Not only have Illinois and Wisconsin voted for the same candidate during this 40-year span, but they have done so by nearly the same margin in all but two of these cycles.
The difference in victory margin between the two state's GOP presidential primaries has been less than eight points in every cycle since 1968 with the exceptions of 1988 (55.7-point difference) and 1996 (23.8 points).
The large gap in 1988 is easily explained.
In between Illinois' primary on March 15th and Wisconsin's primary three weeks later on April 5th, George H.W. Bush's chief challenger, Bob Dole, suspended his campaign. As a result, Bush's 18.7-point victory in Illinois ballooned to 74.4 points in Wisconsin for a 55.7-point differential between the two states.
That leaves 1996 – the only cycle since the first presidential primaries in 1912 in which both states held their contests on the same day (March 19th).
On that day, Dole trounced Pat Buchanan in Illinois by 42.3 points, but Buchanan came within 18.5 points in Wisconsin. This is the only cycle since 1968 in which there has been a notable difference in the two states with the frontrunner's chief challenger still in the race.
By contrast:
· In 1976, Gerald Ford beat Ronald Reagan by 18.8 points in Illinois and by 10.9 points in Wisconsin three weeks later (a 7.9-point gap between the states).
· In 1980, Reagan carried Illinois by 11.7 points over John Anderson and was victorious by 9.8 points in Wisconsin over George H.W. Bush two weeks later (a 1.9-point gap).
· In 1992, Bush won Illinois by 53.9 points over Pat Buchanan and carried Wisconsin by 59.3 points three weeks later (a 5.4-point gap).
· In 2008, John McCain beat Mike Huckabee by 18.9 points in Illinois and 17.7 points in Wisconsin two weeks later (a 1.2-point gap).
McCain had suspended his campaign in his 2000 run on March 9th – before both Illinois (March 21) or Wisconsin (April 4) voted (although the two states still voted almost identically once again, with Bush winning by 45.9 points in Illinois and 51.1 points in Wisconsin).
Follow Smart Politics on Twitter.