Wisconsin Eyes Just Fourth Plurality Winner in GOP Primary Since 1912
Republican primary and caucus victors have reached the 50 percent mark just six times in 29 contests in the 2012 cycle, down from 10 at this stage in 2008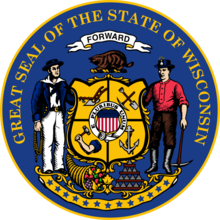 Whether or not Rick Santorum scores one of his patented 4-5 point surges in the closing day heading into the Wisconsin primary, the winner of Tuesday's high profile contest is probably not going to reach the 50 percent mark.
That, of course, would not be unusual for the 2012 cycle, with winners of just one-fifth of the 29 state primary and caucus contests held to date recording more than 50 percent of the vote: Nevada, Virginia, Idaho, and Massachusetts for Mitt Romney and Missouri and Kansas for Santorum.
That number is down from 2008, in which winners in 10 of the first 29 state contests emerged with a majority of the vote: Nevada, Maine, Massachusetts, Colorado, and Utah for Romney, Connecticut, New Jersey, and New York for John McCain, and Kansas and Arkansas for Mike Huckabee.
At this point in the 2008 cycle, McCain had notched 50 percent of the vote in just three of the 12 states he had won, compared to four of 16 for Romney in 2012.
With four candidates still in the race – even with the pull on the electorate by Ron Paul and Newt Gingrich loosening – reaching 50 percent has been a challenge for both Romney and Santorum.
Then again, if one of the candidates had emerged as a consensus favorite in the voters' eyes, perhaps there would not be four candidates left in the race in the first instance.
As for Wisconsin, just three of the state's 25 previous GOP primary winners failed to reach the 50 percent mark, with Romney or Santorum slated to become the 4th in the 26th such contest Tuesday:
· In 1948, former Minnesota Governor Harold Stassen defeated Douglas MacArthur by 5.4 points in the Badger State with just 39.4 percent of the vote.
· In 1952, Ohio U.S. Senator Robert Taft was victorious over California Governor Earl Warren by 6.8 points with 40.6 percent of the vote.
· In 1980, Ronald Reagan defeated George H.W. Bush by 9.8 points with 40.2 percent of the vote.
Only four other Wisconsin primary winners failed to reach the 60 percent mark: favorite son Robert La Follette in 1920 (52.8 percent), Gerald Ford in 1976 (55.2 percent), Bob Dole in 1996 (52.3 percent), and John McCain in 2008 (54.7 percent).
The GOP primary winner has averaged 75.6 percent of the vote in Wisconsin over the last 100 years, with an average victory margin of 59.3 points.
Romney reached 46.7 percent in his win in neighboring Illinois two weeks ago. Wisconsin and Illinois have voted for the same Republican White House hopeful in each of the last 11 electoral cycles dating back to 1968.
Follow Smart Politics on Twitter.