Leonard Boswell: Playing with House Money in Washington
Boswell has endured the bumpiest ride back to the U.S. House of the 135 representatives with 15+ years of uninterrupted service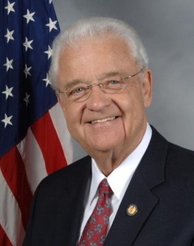 If Iowa Democratic U.S. Representative Leonard Boswell is reelected to a ninth term this November it will be another remarkable accomplishment in what has been an improbable run for the farmer from Davis City.
A perennial target by the Republican National Committee each election cycle, Boswell is now tasked with a rare incumbent on incumbent matchup against nine-term GOPer Tom Latham in the Hawkeye State, which lost a seat due to reapportionment after the 2010 Census.
But although Latham has outraised Boswell by well more than a 2:1 margin ($2.1 million to $876K through Q1 of 2012) it is much too early to write off the Democratic congressman.
For Boswell, perhaps unlike any other veteran member of the U.S. House, is quite accustomed to facing (and winning) competitive elections.
A Smart Politics study of congressional election data finds that Leonard Boswell has recorded the lowest percentage of blowout victories among the 135 U.S. House members with more than 15 years of current uninterrupted service.
Smart Politics examined the frequency with which long-serving incumbents reached the 60 percent mark in their winning congressional bids – a benchmark of sorts for easy, 'blowout' victories.
Through his first eight wins dating back to the Election of 1996, Boswell has hit the 60 percent mark just once, in 2000, or 12.8 percent of the time.
That lies in stark contrast to the 82.3 percent blowout victory rate recorded by the other 134 members of the House who have served for the last 15+ years.
The 11+ dozen U.S. Representatives outside of Boswell have reached 60 percent of the vote in 1,287 of their 1,564 collective U.S. House victories.
In fact, only five other current members of the House serving since 1997 have failed to reach the 60 percent mark in half of their victories:
· Republican Pete Sessions (TX-32) has reached the 60 percent mark in just 2 of his 8 wins (25 percent).
· Republican Ken Calvert (CA-44) has hit 60 percent in 3 of his 10 victories (30 percent).
· Democrat Tim Holden (PA-17) and GOPer Ed Whitfield (KY-01) have reached 60 percent in 4 of their 9 respective victories (44 percent).
· Long-serving Republican Don Young (AK-AL) has won with 60 percent of the vote in 9 of his 20 victories (45 percent).
Another five representatives have won with at least 60 percent of the vote in exactly half of their contests with the remaining 124 U.S. House members doing so more than half of the time including 36 who reached the 60 percent mark in each of their congressional victories.
So how long can Boswell continue rolling 7s and 11s in this congressional crap shoot?
At eight terms, Boswell already holds the second-longest tenure for Democratic U.S. Representatives in Hawkeye State history.
Only Neal Smith, who served 18 terms from the 4th and 5th congressional districts from 1959 to 1995 has had a longer run in the House than Boswell among Iowa Democrats.
Just three other Democrats over the past 166 years since statehood have even reached five terms in the House: Berkley Bedell with six (1975-1987) and John Culver (1965-1975) and Tom Harkin (1975-1985) with five.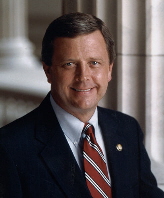 This November, Boswell and Latham will square off in just the second incumbent vs. incumbent matchup in Hawkeye State history.
Latham's fundraising advantage over Boswell is largely coming from PACs – from which he has raised an additional $900K ($1.37 million versus 477K).
Latham also holds a $700K to $393K advantage in money culled from individuals.
Boswell's peak winning percentage of 62.8 percent in 2000 is also the lowest mark recorded by any of these 135 veteran members of the U.S. House, with the average peak winning percentage coming in at 86.2 percent.
Boswell is also one of only 18 U.S. Representatives serving for the last 15+ years who have not yet reached the 70 percent mark.
Democrats Carolyn McCarthy (NY-04, 64.9 percent), David Price (NC-04, 65.0 percent), Adam Smith (WA-09, 65.7 percent), and Tim Holden (PA-17, 66.3 percent) join Boswell as the only other House members of this group who failed to win two-thirds of the vote at least once.
After a 12-year run in the Iowa Senate, Boswell entered congress after the 1996 election which he won with a plurality of 49.4 percent.
This marked the first of five consecutive cycles in which he was the only Democratic member of Iowa's U.S. House delegation.
Boswell then won with 56.9 percent of the vote in 1998, 62.9 percent in 2000, 53.4 percent in 2002, 55.2 percent in 2004, just 51.8 percent during the 2006 Democratic tsunami, 56.3 percent in 2008, and 50.7 percent in 2010.
Since statehood, Iowa Democrats have claimed only 18 percent of the state's 636 general election U.S. House seats (119).
Follow Smart Politics on Twitter.