Romney Sets Unwanted Record in Sweep of Northeastern Primaries
Prior to Romney, no presumptive GOP nominee has failed to win 60 percent of the vote playing out the primary string after his last major challenger exited the race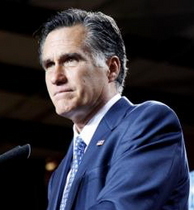 While there was no doubt Mitt Romney would rack up another five victories in northeastern presidential primaries on Tuesday, the former Massachusetts governor failed to change the lingering narrative that has plagued his campaign throughout the 2012 cycle – that conservatives and the party's base may not coalesce around his candidacy.
For while Romney swept the primaries in Connecticut, Delaware, New York, Pennsylvania, and Rhode Island, he did so in a historically underwhelming fashion.
And he did so twice.
A Smart Politics review of Republican primary election data since 1972 finds that Mitt Romney's performances in Delaware and Pennsylvania mark the first time a GOP frontrunner has failed to reach the 60 percent mark in a contest conducted after his last major challenger dropped out of the race.
Over the last 40 years there have been nearly 80 contests in which the presumptive Republican nominees played out the string after their last credible challenger exited the race.
In every one of these contests, the GOP frontrunner won at least 60 percent of the vote, even when ex- and long-shot candidates remained on the ballot.
But on Tuesday, Romney won only 56 percent of the vote in Delaware and 58 percent in Pennsylvania, home to Rick Santorum who dropped out on April 10th.
While Romney avoided the embarrassment of winning with a mere plurality, never has a presumptive nominee won a primary contest with such a low level of support at this stage of the race with his chief challenger no longer actively campaigning.
In 1972, 1984, and 2004, Presidents Nixon, Reagan, and George W. Bush did not face a viable opponent throughout the entirety of their campaigns.
In 1976, Gerald Ford's competitor, Ronald Reagan, did not drop out of the race during the primary season and took the battle to the convention.
In 1980, after George H.W. Bush ended his campaign on May 26th of that year, the worst showing by Ronald Reagan over the last dozen contests was 63.8 percent in the New Mexico primary held on June 3rd. Reagan won more than 80 percent of the vote in almost all of the remaining 10+ contests.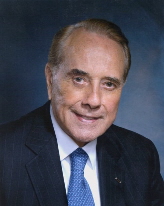 In 1988, after Bob Dole ended his campaign on March 29th, the lowest vote total recorded by George H.W. Bush over the 15 remaining contests was in Nebraska, where he tallied 68.0 percent.
In 1992, Pat Buchanan, the only credible challenger to George H.W. Bush, never officially withdrew from the race during the primary season – though Bush sailed through every contest after New Hampshire over the last three plus months of the campaign.
In 1996, after Buchanan withdrew on April 17th, Dole's lowest vote total over the remaining 14 contests was in Montana on June 4th when he received 61.3 percent. The only other contests in which Dole failed to reach 70 percent were in Pennsylvania on April 23rd (63.6 percent), West Virginia on May 14th (68.7 percent), and Idaho on May 28th (62.3 percent).
In 2000, after John McCain ended his campaign on May 9th, George W. Bush received more than 70 percent of the vote in all but four of the remaining 27 contests – two of which took place on the day after McCain's announcement: Utah (63.3 percent) and Colorado (64.7 percent) on March 10th, Illinois on March 21st (67.4 percent), and Wisconsin on April 4th (69.2 percent).
In 2008, after Mike Huckabee ended his campaign on March 4th, John McCain's lowest level of support in the subsequent dozen primaries was in Idaho on May 27th, where he won 69.7 percent of the vote.
Alan Keyes and Ron Paul remained in the race throughout the 2000 and 2008 nomination battles respectively after McCain and Huckabee dropped out.
Overall, GOP frontrunners have averaged 78 percent of the vote in contests conducted after the last credible challenger left the race.
Follow Smart Politics on Twitter.