Fun Facts in Texas U.S. Senate Primary Election History
Nearly 40 percent of Lone Star State Democratic primaries for U.S. Senate have gone to a runoff since 1916 with the second place candidate winning in more than half of the runoff elections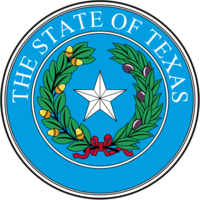 An open race to fill Texas Republican Kay Bailey Hutchison's seat in the U.S. Senate has led a cavalcade of candidates to fill the ballots in Tuesday's primary election.
A party record nine candidates are squaring off in the Republican primary with four candidates in the Democratic primary.
While Democrats have become quite familiar with runoff elections in senate primaries (when the leader fails to net a majority of the vote), runoffs have been quite unusual for the Republicans.
So will either party have their nominee after all the votes are counted Tuesday evening?
A Smart Politics review of primary data culled from the Texas Almanac finds that the Democratic and Republican parties have never had a runoff election in the same cycle since the primary system was introduced for U.S. Senate races nearly 100 years ago.
Democrats have seen runoffs in nearly 40 percent of the 32 U.S. Senate primaries conducted since 1916 while Republicans have had only two – although holding only about half as many contests.
(Texas state law required that primary elections are mandated only when the size of the party's vote in the previous election reached a certain threshold of the vote. Due to the historical dominance of the Democratic Party in the state until recent decades, the GOP only held five such primaries until the 1960s).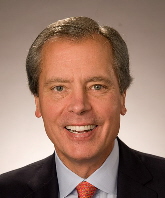 On Tuesday, Texas Lieutenant Governor and Republican frontrunner David Dewhurst is attempting to fend off a runoff election with Ted Cruz by eking out a majority of the vote.
Republicans have only had two runoff elections in Senate races over the last century: in 1964, when George H.W. Bush won 44.1 percent of the vote in a four-candidate field and in 1988, when Wes Gilbreath won 36.7 percent of the vote in a four-candidate race.
Bush then captured the runoff victory over Jack Cox with 62.1 percent but Beau Boulter came back to beat Gilbreath in the 1988 runoff with 60.2 percent – or nearly double the 30.5 percent he received in the first primary.
Democrats, meanwhile, have been forced into runoff contests in 12 of 32 contests since 1916, including five of the last six since 1994.
In seven of these 12 cycles, the top finisher in the first primary failed to win the runoff election:
· In 1916, O.B. Colquitt led incumbent Charles Culberson in the primary, 30.0 percent to 21.9 percent, in a seven-candidate field. Culberson then won 63.4 percent in the runoff.
· In 1928, Earle Mayfield won a plurality 29.7 percent in the first primary over Tom Connally (26.4 percent) and knocked out Culberson in a six-candidate field, but Connally came back to win 55.4 percent of the runoff vote.
· In 1948, Coke Stevenson won 39.7 percent to Lyndon Johnson's 33.7 percent in an 11-candidate field, with Johnson winning a controversial runoff by just 87 votes out of more than 988,000 cast later that summer.
· In 1972, former U.S. Senator Ralph Yarborough won 49.987 percent and missed winning the primary outright by just 537 votes out of 2,065,748 cast. Barefoot Sanders, who tallied 38.1 percent in the first primary, won the nomination with 52.1 percent in the runoff contest.
· In 1984, Kent Hance edged Lloyd Doggett in a six-candidate primary by one-tenth of a percentage point with 31.2 percent. Doggett then won the runoff by a nearly as narrow margin of 0.2 points with 50.1 percent of the head-to-head vote.
· In 1994, Jim Mattox led a four-candidate field with a plurality of 40.5 percent in the primary, but Richard Fisher won 53.6 percent in the runoff to capture the nomination.
· In 2002, Victor Morales led Ron Kirk by 33.2 to 33.1 percent in the primary with Kirk coming back in the runoff to win 59.8 percent of the vote.
On five other occasions, the plurality winner in the Democratic primary also won the runoff contest: in 1922 (Earle Mayfield), 1942 (W. Lee O'Daniel), 1996 (Victor Morales), 2000 (Gene Kelly), and 2006 (Barbara Ann Radnofsky).
Including Tuesday's primary, Democrats have averaged 3.8 candidates in U.S. Senate primaries with just two candidates running unopposed across the 33 contests conducted since 1916 (Morris Shephard in 1918 and Lyndon Johnson in 1960).
Republicans, meanwhile, have run unopposed candidates five times over the last forty years with incumbents John Tower (1972, 1978), Phil Gramm (1990), and Kay Bailey Hutchison (2000, 2006).
Follow Smart Politics on Twitter.