Could An Independent Swing Wisconsin's Gubernatorial Recall Election?
Only two independent candidates have ever won more than 1 percent of the vote across 73 Wisconsin gubernatorial elections since 1848; both of these candidates were former Republican officeholders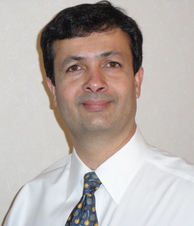 In a widely publicized public opinion poll released by Marquette University Wednesday, Republican Scott Walker enjoyed a 52 to 45 percent lead over Democrat Tom Barrett in next Tuesday's recall election.
Left off the survey, however, was a third candidate who will appear on the ballot – independent Hari Trivedi.
Trivedi – a physician from the the Milwaukee suburb of Brookfield – has also not been included in recent polling by St. Norbert College and We Ask America.
But in a poll conducted by Public Policy Polling in early May, Trivedi's name was mentioned among the candidate choices and he received 2 percent, with his supporters breaking more than 6 to 1 for Barrett for their second choice.
With several political observers already calling the race for Walker, a few percentage points thrown to Trivedi may not seem all that noteworthy – unless, of course, the race turns out to be much closer than the pollsters and prognosticators suggest.
If that is the case, could Trivedi's candidacy be the difference maker in a Walker victory next Tuesday?
A large swath of support for Trivedi may come from those casting protest votes at the two major parties who have spent millions in attack ads in the state since the 2010 campaign.
However, even eclipsing one percent would be a rarity and a major achievement for an independent candidate in a Wisconsin gubernatorial contest.
In fact, it hasn't happened since the 1920s.
A Smart Politics review of Wisconsin gubernatorial election data finds that only two independent candidates have ever received more than 1 percent of the vote across 73 election cycles since statehood – and both of these were former major party officeholders.
More than two dozen candidates have run under the independent banner out of the 301 Wisconsin gubernatorial candidates who have appeared on the general election ballot from 1848 through the 2010 cycle.
(Note: Candidates from various minor parties have been designated as "independent" on the Wisconsin ballot for several decades, such as Socialist Workers, Socialist Labor, Democratic Socialist, Reform, Conservative, and Progressive Labor Socialist. None of these candidates, despite their minor party support, reached one percent of the vote).
Of these independent candidacies, just two eclipsed the one percent mark – recorded by progressive Republicans who had previously served in elected office as GOPers.
The best showing for an independent in a race for governor in the Badger State was turned in by Charles Perry in 1926, who placed second out of six candidates with 13.8 percent of the vote behind Republican Fred Zimmerman.
Perry was a Republican Assemblyman for the 16th District of Milwaukee County and ran for governor as a Stalwart Republican against Secretary of State Zimmerman who came from the Progressive faction of the Party.
Perry placed third out of four candidates in the Republican primary that autumn with 9.1 percent of the vote, with Zimmerman winning and later capturing the governor's mansion that November.
In the general election, Perry narrowly defeated Democratic nominee Virgil Cady for second place by 3,880 votes.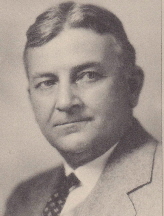 The only other independent candidate to win more than 1 percent of the vote was John Blaine in 1914.
Blaine had previously served as a Republican mayor and state senator and ran for governor from the Progressive wing of the Party in 1914 with the backing of Wisconsin's most famous politician, Robert La Follette.
Blaine placed third out of six candidates with 10.0 percent of the vote in a race won by conservative Republican Emanuel Lorenz Philipp.
After progressives pried away control of the Republican Party from the conservatives, Blaine was later elected governor (in 1920, 1922, 1924) and U.S. Senator (1926) in the Badger State.
The best showing for a "true" independent in a Wisconsin gubernatorial election is the 1.0 percent showing by "Crazy Jim" (born James Groh) in 1974.
A used car dealer, Crazy Jim came in fourth place out of seven candidates and won 12,107 votes as Democrat Patrick Lucey cruised to a second term.
No other independent candidate has won more than half a percent in a gubernatorial race, with the most recent being Jim Langer in the 2010 Walker vs. Barrett matchup (winning 10,608 votes, 0.5 percent).
One last note on Trivedi: he received 18 write-in votes in the 2010 general election for governor.
Follow Smart Politics on Twitter.