With Barber Victory Nearly 1 in 4 House Democrats Elected Via Special Election
Almost one-quarter of the Democratic caucus was first elected to the U.S. House via special election – more than double that of the GOP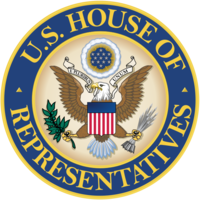 Democrat Ron Barber's victory Tuesday in the special election to fill the seat of retired U.S. Representative Gabrielle Giffords in southeastern Arizona means the former Giffords staffer will join an elite but ever-growing group in Washington, D.C..
For Barber is not simply 1 of 435.
He is 1 of 68.
A Smart Politics profile of the 112th Congress finds that with Barber's election in Arizona's 8th CD, nearly one-quarter of the Democratic U.S. House caucus and one-sixth of all members were first elected into the House of Representatives via special election.
Barber won his special election Tuesday by a 7-point margin over Giffords' 2010 opponent, Republican Jesse Kelly, 52 percent to 45 percent.
Green Party candidate Charlie Manolakis received 2 percent of the vote.
Barber now becomes the 43rd Democrat in the party's 191-member caucus to enter the House through a special election, or 23 percent of its membership.
By contrast, that is more than twice the rate of Republican members.
Only 25 GOPers won their seat in a special election out of its 242-member caucus, or 10 percent.
Overall, 68 of the 433 members now serving in the House were first elected through a special election, or 16 percent. (Two formerly Democratic-held vacancies remain in NJ-10 and WA-01).
Current U.S. Representatives Elected via Special Election
Party

Special

Total

% Special

Democrat

43

191

22.5

Republican

25*

242

10.3

Total

68

433

15.7
* Includes Ron Paul who was elected to the U.S. House via special election in the first of his three stints in Congress. Table compiled by Smart Politics.
Many well-known U.S. Representatives currently serving in the House were first elected via special elections including:
· Democratic Minority Leader and former Speaker Nancy Pelosi (CA-08, June 1987)
· Former Democratic Majority Leader Steny Hoyer (MD-05, May 1981)
· Former three-time presidential candidate Ron Paul (TX-14, April 1976)
· Joe "You lie!" Wilson (SC-02, December 2001)
Special elections, of course, arise for a myriad of reasons.
In the case of Gabrielle Giffords, she stepped down in January to focus on her recovery from a near-fatal gunshot wound suffered early last year.
In recent years, specials have occurred due to scandals (David Wu in OR-01, Anthony Weiner in NY-09, Christopher Lee in NY-26, Eric Massa in NY-29), appointments to the U.S. Senate (Dean Heller in NV-02, Kirsten Gillibrand in NY-20), resignations to run for governor (Nathan Deal in GA-09, Neil Abercrombie in HI-01), resignations to leave for a non-governmental post (Jane Harman in CA-36), and death (Donald Payne in NJ-10, John Murtha in PA-12).
But many of the representatives who replace their predecessors due to these unconventional circumstances often make a career out of it.
In fact, Democrat John Dingell (MI-15), the all-time longest serving member of the House, came to Congress in a special election after the death of his father – John, Sr. – in 1955.
In addition to Dingell, other long-serving special election graduates include Alaska's Republican at-large representative Don Young (39+ years), Wisconsin Republican Tom Petri (WI-06, 33+ years), Steny Hoyer (MD-05, 31+ years), and Gary Ackerman (NY-05, 29+ years).
Nearly one-third of current representatives to enter the House via special election represent districts in California (14) and New York (8) – 22 of 68 members (32 percent) – despite those two states holding just 18 percent of all House seats.
Follow Smart Politics on Twitter.