Can Rob McKenna End the Nation's Longest GOP Gubernatorial Election Drought?
It has been 32 years since voters in Washington State elected a Republican governor – the longest GOP dry spell in any state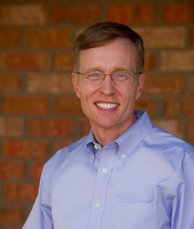 While only 11 gubernatorial elections will be held this November, Republicans are aiming to increase their 29 to 20 seat advantage they currently hold over the Democratic Party.
To do so, Republicans will likely need to carry states where the Party has failed to claim victory for a decade or more.
One of the most promising races for the GOP is in Washington, where State Attorney General Rob McKenna has been polling slightly ahead of former U.S. Representative Jay Inslee for most of the spring.
A newly released survey by Public Policy Polling shows McKenna with a three-point edge over Inslee among likely voters.
But while Washington is not the deepest of blue states across the country, it has been quite a long time since Republicans have captured the Evergreen State's highest elected office.
How long?
Jimmy Carter was president.
A Smart Politics review of gubernatorial election data finds the State of Washington holds the longest Republican gubernatorial dry spell in the nation at 32 years, and is tied for the second longest drought for either major party in the country.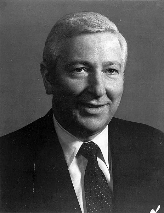 The last victory for the GOP in Washington came in the Election of 1980 when John Spellman defeated Democrat Jim McDermott by 13.4 points with 56.7 percent of the vote.
Spellman had lost his gubernatorial bid four years prior to Dixy Lee Ray who lost the 1980 Democratic nomination to McDermott.
Governor Spellman was then defeated in his reelection campaign in 1984 in the first of seven consecutive losses by the Republicans in Washington gubernatorial contests.
The decades-long dominance by the Democratic Party was met with some fairly close calls and competitive races, however, such as the Elections of 1984 (with Governor Spellman losing by 6.6 points), 1992 (Kenneth Eikenberry, by 4.3 points), 2004 (Dino Rossi falling 129 votes short in a controversial recount), and 2008 (Rossi, by 6.5 points).
Interspersed were Democratic blowout victories in the Elections of 1988 (with Bob Williams losing by 24.4 points), 1996 (Ellen Craswell, by 15.9 points), and 2000 (John Carlson, by 18.7 points).
The 32-year GOP drought in Washington is second only to the Democratic Party dry spell in South Dakota for the longest losing streak by either major party across the country.
It has been 38 years since the last time a Democratic governor was elected in the Mount Rushmore State – Richard Kneip in 1974.
Democrats also have a 32-year drought in Utah where its last successful gubernatorial candidate was Scott Matheson, Sr. in 1980.
In the 2012 cycle, Republicans will also attempt to end five-cycle losing streaks in Delaware and North Carolina, where the party last won in 1988 with Mike Castle and Jim Martin respectively.
It has also been a decade or more since Republicans last won in West Virginia (1996, Cecil Underwood), Montana (2000, Judy Martz), and New Hampshire (2002, Craig Benson) – all states with gubernatorial races this November.
The second longest Republican losing streak in the country is in Oregon, where John Kitzhaber won a close contest in 2010.
The last Republican elected governor in the Beaver State was Victor Atiyeh in 1982 some 30 years ago.
Like in neighboring Washington, Republicans have lost the last seven races in Oregon.
Washington will hold its qualifying primary on August 7th, in which the top two candidates move on to the general election – regardless of party affiliation.
McKenna and Inslee are expected to easily grab the top two slots.
Democrats have won 17 of 31 Washington gubernatorial elections since statehood, including a victory by Fusion candidate John Rogers in 1896.
Longest Republican Gubernatorial Election Droughts by State
Rank

State

Governor

Elected

Years

Losing streak

1

Washington

John Spellman

1980

32

7

2

Oregon

Victor Atiyeh

1982

30

7

3

Delaware

Mike Castle

1988

24

5

3

North Carolina

Jim Martin

1988

24

5

5

West Virginia

Cecil Underwood

1996

16

4

6

Illinois

George Ryan

1998

14

3

7

Montana

Judy Martz

2000

12

2

8

New Hampshire

Craig Benson

2002

10

4

8

Arkansas

Mike Huckabee

2002

10

2

8

Colorado

Bill Owens

2002

10

2

8

Maryland

Bob Ehrlich

2002

10

2

8

Massachusetts

Mitt Romney

2002

10

2

8

New York

George Pataki

2002

10

2

14

Kentucky

Ernie Fletcher

2003

9

2

15

Missouri

Matt Blunt

2004

8

1

16

California

Arnold Schwarznegger

2006

6

1

16

Connecticut

Jodi Rell

2006

6

1

16

Hawaii

Linda Lingle

2006

6

1

16

Minnesota

Tim Pawlenty

2006

6

1

16

Rhode Island

Don Carcieri

2006

6

1

21

Vermont

Jim Douglas

2008

4

1
Table compiled by Smart Politics.
Follow Smart Politics on Twitter.