Will Confidence in Supreme Court Erode or Rebound After Obamacare Decision?
The U.S. Supreme Court's net confidence rating during Barack Obama's presidency is at an all-time low since Gallup's measurement began in the early 1970s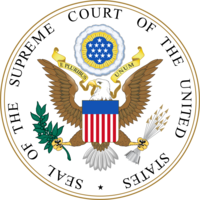 The immediate impact of the Supreme Court's much anticipated ruling on Obamacare in the coming days will be seen in various responses across governmental institutions such as implementation effects at the state level, possible new congressional legislative action, and carefully crafted rhetoric from the president – trying to ensure his response both protects his legacy as well as shields his reeelection campaign from the ruling, no matter how the Court comes down.
There may also be a longer-term impact on the Court itself from the ruling, as public attitudes are (re)shaped in light of this high profile case.
A decision that strikes down most of Obamacare may invigorate trust in the nation's Court among conservative Americans, but may reduce confidence among liberals who would undoubtedly view the institution as becoming too politicized.
What will be the net effect?
Despite existing skepticism about the Court today, there is plenty of room for confidence to sink further in the public's eyes – which has been the trend in recent years.
A Smart Politics review of Gallup institutions data over the last five decades finds that while America's net confidence in the U.S. Supreme Court has fluctuated up and down at the margins across the last seven presidential administrations, it has sunk to its lowest level during the Obama years.
Gallup has conducted its confidence in U.S. institutions survey across most of the last 40 years since 1973. The survey asks if the respondent has a "great deal," "quite a lot," "some," or "very little" confidence in several governmental and non-governmental institutions. The survey also records the volunteered response "none."
Public attitudes, of course, frequently change up and down a few points each year, so Smart Politics tabulated the "net confidence" scores for the Supreme Court across presidential administrations to give snapshots across different political periods over the last five decades.
The "net confidence" score is tabulated as the sum of the "great deal" and "quite a lot" responses minus the sum of "very little" and "none."
The Court, which used to enjoy fairly healthy ratings on this scale, has now seen its positive scores dip below 40 percent and its net confidence rating fall below +20 points for the first time across a presidential administration.
Since Obama took office in 2009, an average of only 37.3 percent of Americans have expressed a "great deal" or "quite a lot" of confidence in the Court with 19.6 percent stating they had "very little" or "none" for a net score of +18.
That is the lowest net score for the Court compared to its various incarnations which presided during the administrations of Richard Nixon (+28), Gerald Ford (+32), Jimmy Carter (+26), Ronald Reagan (+38), George H.W. Bush (+29), Bill Clinton (+31), and George W. Bush (+26).
The lowest yearly scores for the Supreme Court were recorded in 2007 and 2008 – the last two years of the Bush administration – with net confidence ratings of just +9 and +14 points respectively.
However, scores for the Court were generally healthy during Bush's first term, even in the first few years after the institution's controversial Bush vs. Gore ruling in December 2000, thus yielding a +26 net confidence score average across the eight-year period when Bush was president.
Of course, the Supreme Court is not the only governmental institution that has taken a beating in public opinion polls in recent years.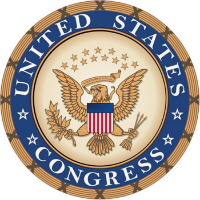 For example, net confidence data for the U.S. Congress dropped across every presidential administration from Richard Nixon (+28), to Gerald Ford (+21), to Jimmy Carter (+16), to Ronald Reagan (+12), to George H.W. Bush (-2), to Bill Clinton (-6), before stabilizing again during the George W. Bush years (-5).
However, confidence in Congress while Bush was in office was much higher during split or Republican control of the two chambers (2001-2006) than when Democrats took control of both in 2007.
From 2001 to 2006, Congress had a net approval of +2 points with an average of 26 percent of the country expressing a "great deal" or "quite a lot" of confidence and 24 percent expressing "very little" or "none." Another 49 percent stated they had "some" confidence.
After Democrats became the majority party in the House and Senate in 2007, the institution's positive numbers dropped in half to just 13 percent while its negatives nearly doubled to 41 percent, for a net confidence rating of -28 during the last two years while Bush governed in the White House.
The election of Barack Obama and the resulting unified executive and legislative Democratic control in D.C. did not help Congress' numbers, with the legislative branch mustering only a -30 net confidence score across 2009 and 2010.
Those scores fell even further when split control returned to the legislative branch after the GOP won back the House in 2010: at -38 points across 2011 and 2012.
Like the Supreme Court and Congress, the presidency is also mired in low ratings.
Since data was consistently culled by Gallup 1991, the average net confidence scores have fallen across administrations from +40 for George H.W. Bush, +22 for Clinton, +14 for George W. Bush, and just +7 for Obama.
But not all governmental institutions have seen a drop in confidence during the Obama years.
Confidence in the U.S. military is currently at an all-time high, with a +73 net rating since 2009. An average of 78 percent of Americans have stated they have a "great deal" or "quite a lot" of confidence in the military since Obama took office with only 5 percent expressing "very little" or "none."
That is even higher than the robust +67 net confidence rating the military enjoyed during the George W. Bush presidency (74 percent "great deal" + "quite a lot" and 7 percent "very little" + "none").
At the local level, confidence in the police is also currently right at its 20-year average since Gallup added that institution to its battery of questions in 1993.
The Supreme Court ruling on the constitutionality of Obamacare is expected to be handed down this week.
The next Gallup confidence in institutions survey, however, will likely not be conducted until next summer as its 2012 data was recently released this month.
Net Confidence Scores Across Three Branches of Government by Administration
Administration

Supreme Court

Presidency

Congress

Richard Nixon

28

N/A

28

Gerald Ford

32

36

21

Jimmy Carter

26

N/A

16

Ronald Reagan

38

N/A

12

George H.W. Bush

29

40

-2

Bill Clinton

31

22

-6

George W. Bush

26

14

-5

Barack Obama

18

7

-34
Net confidence scores tabulated by Smart Politics from Gallup confidence in institutions survey data.
Follow Smart Politics on Twitter.