Connecticut Democrats Seek to Extend US House Streak to 15
Connecticut currently has the fourth longest Democratic congressional victory streak in the nation with Democrats in the midst of the third longest partisan streak in the Constitution State since the founding of the GOP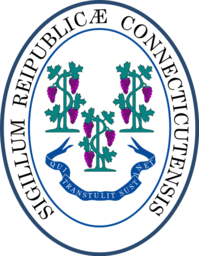 Connecticut's open seat U.S. Senate race is stealing much of the political headlines these days, with another northeastern Tea Party vs. establishment candidate battle within the GOP to be decided in mid-August between Linda McMahon and Chris Shays.
Just down the ballot, however, Democrats are well-positioned to continue building on the last two election cycles, which saw them sweep the state's five congressional districts.
The 2012 election will be the first since redistricting, with four of the five seats are still rated safe by D.C.'s chief prognosticators.
Connecticut's open 5th CD, currently held by Democrat Chris Murphy, is rated by Charlie Cook as "likely Democrat" while Stu Rothenberg and Larry Sabato rate the district as "lean Democrat."
Murphy opted not to run for reelection to CT-05 and is instead seeking the Democratic nomination for the U.S. Senate race.
If Connecticut Democrats are able to run the table again in 2012, the party will extend its longest ever statewide streak and get closer to the third longest such current streak in the nation.
A Smart Politics review of Connecticut U.S. House election data finds that the Democratic Party is in the midst of its longest ever congressional consecutive victory streak and a sweep in 2012 would tie for the second longest by any party since the formation of the GOP in the 1850s.
With their 10 consecutive wins in 2008 and 2010, Democrats are already enjoying their best run in state history since the formation of the party in 1828.
Democrats had never previously swept all congressional races in back-to-back cycles, doing so only in single cycles in 1842 (winning all four seats), 1852 (four), 1912 (five), 1936 (six), 1940 (six), 1958 (six), and 1964 (six).
The current 10-seat streak is the third longest by either party over the last 160 years.
Republicans once enjoyed a 38-seat winning streak across eight cycles (and two special elections) from 1894 to 1908.
The GOP later notched a 15-seat streak by sweeping the Elections of 1924, 1926, and 1928 – a record Democrats would tie by winning all five races this November.
Along with the Democrats' 10-0 mark in 2008 and 2010, these are the only three instances in which the Republican or Democratic parties swept congressional races in back-to-back cycles.
Longest Republican and Democratic Consecutive U.S. House Victory Streaks in Connecticut
Years

Party

# Seats

1894-1908

Republican

38

1924-1928

Republican

15

2008-2010

Democrat

10
Table compiled by Smart Politics.
Interestingly, these two parties have alternated sweeps in back-to-back cycles three times:
· Democrats won all five U.S. House seats in the Election of 1912 with Republicans picking up each of these five seats two years later in 1914.
· Democrats won all six of Connecticut's congressional districts in 1940 with the GOP running the table in 1942.
· Republicans won all six districts in 1956 with Democrats coming back to pick off each of them in 1958.
Connecticut is currently one of just four states in the nation – all in the northeast – in which Democrats have won 10 or more consecutive U.S. House contests.
Massachusetts is by far and away the leader, with Democrats notching 82 straight races since 1996, including two special elections.
Next is Rhode Island where Democrats have won 18 consecutive contests dating back to 1994 followed by Maine with 16 straight victories for the party since 1996.
In addition to Connecticut at 10, Vermont (three since 2006) and Hawaii (two in 2010) are the only other states with active statewide Democratic congressional victory streaks.
Overall, since Republicans first appeared on the U.S. House ballot in Connecticut in 1856, the GOP has won 231 seats compared to 182 for the Democrats in general and special elections, or 55.9 percent of all contests.
Follow Smart Politics on Twitter.