Eric Hovde: Is Another Political Outsider Headed to the US Senate from Wisconsin?
Hovde, surging in the GOP primary polls, would be just the third political novice elected to the U.S. Senate from the Badger State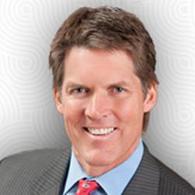 When former four-term Wisconsin Governor Tommy Thompson entered the race for the state's open U.S. Senate seat to replace retiring Democrat Herb Kohl, it was expected he would lock down establishment support.
The lingering question was whether the anti-establishment, or Tea Party faction of the GOP, would coalesce behind an alternative to Thompson to prevent him from becoming the nominee.
Former two-term Congressman Mark Neumann was an early frontrunner for the anti-Thompson vote.
But a new Public Policy Polling survey released Tuesday now finds businessman Eric Hovde not only putting distance between himself and Neumann, but also eclipsing Thompson (within the poll's margin of error).
With five weeks before the primary, PPP reports Hovde leads Thompson by a 31 to 29 percent margin with Neumann a distant third at 15 percent and Assembly Speaker Jeff Fitzgerald trailing with just 9 percent.
If Hovde pulls off the primary upset and then defeats Democratic nominee Tammy Baldwin in the general election, he would join freshman GOPer Ron Johnson as the first ever pair of U.S. Senators from Wisconsin without any previous ties to political office.
Ron Johnson was a plastics manufacturing company owner and founder prior to his underdog victory over three-term Democrat Russ Feingold in 2010.
Prior to Johnson's win, only three previous U.S. Senators from the Badger State came to that office without any prior service in the executive, legislative, or judicial branches of government at any level.
Two of these three individuals, however, had very strong political ties.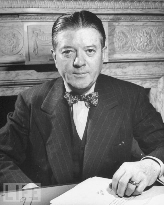 Robert La Follette, Jr. became senator in 1925 after the death of his father – the most famous politician in Wisconsin history.
While "young Bob" had never held political office, he served as his father's private secretary for Robert Sr.'s last six years in the senate.
Herb Kohl had also never held governmental office prior to being elected in 1988 to replace retiring Democrat William Proxmire.
However, Kohl had been a key figure in Wisconsin politics, serving as the Badger State Democratic Party Chairman from 1975 to 1977.
The only other senator who came to the office without any prior non-military governmental service was Francis Ryan Duffy, who was elected during the Democratic landslide of 1932 and served one term.
After attaining the rank of major in World War I, Duffy then practiced law prior to his election to the nation's upper legislative chamber more than a decade later.
As for the remaining 23 Wisconsin U.S. Senators in state history, all had some governmental experience prior to their election to the Senate:
· One served in the presidential cabinet (William Vilas).
· Seven served in the U.S. House (Charles Durkee, Isaac Stephenson, Philetus Sawyer, John Mitchell, Irvine Lenroot, Robert Kasten).
· One was a U.S. territorial delegate (Henry Dodge).
· Three were elected governor (Robert La Follette, John Blaine, Gaylord Nelson) and one was appointed territorial governor (Dodge).
· One was elected attorney general (Blaine) and one served as assistant attorney general (John Spooner).
· One served on the Wisconsin Supreme Court (Timothy Howe).
· Three were elected Wisconsin circuit court judge (Howe, James Doolittle, Joe McCarthy).
· Eight were elected to the state senate (Angus Cameron, Mitchell, Joseph Quarles, Paul Husting, Blaine, Nelson, Kasten, Russ Feingold)
· Seven were elected to the state assembly (Vilas, Spooner, Stephenson, Cameron, Sawyer, Quarles, Irvine Lenroot, William Proxmire).
· Two served in the territorial legislature (Isaak Walker, Charles Durkee).
· One served on a county board of supervisors (Blaine).
· Three were elected mayor (Sawyer, Quarles, Blaine).
· Six served as district attorney (Doolittle, Matthew Carpenter, Quarles, La Follette, Husting, Alexander Wiley).
The Republican primary will be held on August 14th.
Follow Smart Politics on Twitter.