VP Hype Began Several Years Ago for 2012's Rumored Frontrunners
Tim Pawlenty VP chatter started in 2003 with rumors surrounding Rob Portman and Bobby Jindal as viable #2 picks swirling in early 2008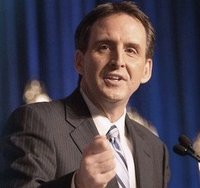 A widely-circulated report released by Reuters on Tuesday wrote of the "speculation" that Republican presidential nominee Mitt Romney had narrowed his running mate down to three choices: former Minnesota Governor and 2012 presidential candidate Tim Pawlenty, Ohio U.S. Senator Rob Portman, and Louisiana Governor Bobby Jindal.
While the fruitfulness of such speculation is questionable, given what happened on the Republican ticket in 2008, it is unlikely the media will get caught quite as flat-footed with the more staid Romney as they were with the GOP's 'maverick' 2008 nominee John McCain, who surprised many by picking then Alaska Governor Sarah Palin.
But the idea that Pawlenty, Portman, and Jindal are frontrunners is hardly headline material.
For their names have been bandied about as potential VP picks for many years, or, in the case of Pawlenty, for nearly a decade.
Tim Pawlenty has the distinction of not only being an unofficial "finalist" for both the John McCain and Mitt Romney tickets, but also being mentioned in each of the last three cycles.
Pawlenty's name was first floated as a VP contender all the way back in November 2003 – as a possible replacement for Vice President Dick Cheney on George W. Bush's '04 reelection ticket.
Pawlenty had only 10 months under his belt as governor of the Gopher State when the publication Politics in Minnesota quoted unnamed sources of the "national political consulting class" that the governor was on a short list of names to possibly replace Cheney.
Cheney's health was frequently an issue throughout the Bush administration and thus speculation ensued from time to time as to what officeholder might replace Cheney should he bow out of the 2004 election.
Having made the chattering class list in 2003, Pawlenty's impressive 2006 gubernatorial reelection victory practically sealed his fate as a perennial GOP VP threat for cycles to come.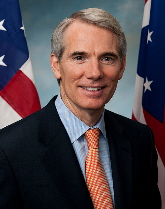 Rob Portman, who had departed his post as George W. Bush's Office of Management and Budget Director in June 2007, received his high-profile notice as a VP contender some 216 days later by The Fix's Chris Cillizza at the Washington Post .
Portman was employed as an attorney at Squire, Sanders & Dempsey in their Cincinnati office at that time.
In the article, "It's Never Too Early to Think About No. 2" Portman is listed as the sixth of six Republican VP possibilities.
The caption read:
"Portman, a former congressman, has long been a favorite dark-horse pick of the chattering class. He is from Ohio, perhaps the swing state in a general election, and has experience in budget and trade matters in the Bush administration." (Washington Post, January 20, 2008)
Also listed in that article was Tim Pawlenty at #5:
"Two terms as governor of a Midwestern swing state (Minnesota) provide a compelling argument for Pawlenty. Given their problems in the Northeast and Southwest in recent election cycles, Republicans must find a way to stay competitive in Minnesota, Wisconsin, Michigan and Ohio in November."
Another dark horse in the 2012 VP lottery, South Dakota U.S. Senator John Thune, was listed third in the 2008 Fix article, just ahead of the not yet disgraced South Carolina Governor Mark Sanford and behind Mike Huckabee and Georgia Governor Sonny Perdue.
Bobby Jindal, meanwhile, had been governor of Louisiana for only 26 days when he received the seal of approval to be the #2 man on the 2008 presidential ticket from none other than Rush Limbaugh.
On his February 8th, 2008 radio show, Rush fielded a call from a listener who asked about a potential McCain-Gingrich ticket, which Limbaugh quickly dismissed only to then offer up a series of possible names from Pawlenty to former Florida Governor Charlie Crist to North Carolina U.S. Senator Richard Burr.
Rush then stated:
"I'm going to give you a name that would make me jump for joy…Bobby Jindal. I did an interview with Bobby Jindal. He is the next Ronald Reagan, if he doesn't change. Bobby Jindal, the new governor of Louisiana is the next Ronald Reagan. He's young. He was just sworn in for his first term. He's the guy that beat the liberal Democrat machine throughout Louisiana. He did it on 100% conservatism."
After serving 13 months as Governor of Louisiana Jindal was thrust onto the national stage in late February 2009 when he gave the Republican response to President Obama's speech before a Joint Session of Congress, the reviews for which were mixed at best.
So there you have it – the three 'leading' 2012 contenders who have now been mentioned as possible VP candidates for a collective seven cycles.
Then again, the normally by-the-book Romney might just have a curve ball in his arsenal yet, and make even bigger headlines by picking a certain 40-something year old female running mate…New Hampshire U.S. Senator Kelly Ayotte.
Follow Smart Politics on Twitter.