McCarthyism Charge First Levied at Bachmann in 2005
The origin of what is now the critics' favorite charge against Representative Bachmann dates back to 2005, before gaining steam three years later with Katrina vanden Heuvel, Chris Matthews, Rachel Maddow, and Joan Walsh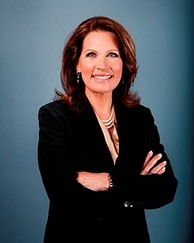 During the ongoing spat between fellow Minnesota U.S. Representatives Michele Bachmann and Keith Ellison over letters Bachmann and four other Republican members of the House sent to various department heads calling for an investigation of Islamists in the federal government, Ellison, former campaign manager Ed Rollins, and those in the media have fired a "McCarthyism" charge against the former 2012 presidential candidate.
But a Smart Politics review of media coverage of the Congresswoman finds that she has withstood the charge of McCarthyism for years – dating back well before her infamous Hardball appearance shortly before the 2008 election.
In fact, it was ordinary Minnesota citizens who first attempted to label the Tea Party favorite as a Joe McCarthy disciple – before she was even elected to the U.S. House of Representatives.
The first linkage between Bachmann and Joseph McCarthy in a major media outlet dates back to her days in the Minnesota Senate when she introduced an "Academic Bill of Rights" with the aim of helping to ensure students in public institutions of higher learning could freely share their views.
The bill, inspired by conservative academic David Horowitz, promoted "An environment free of intimidation and discrimination…to ensure that such institutions don't hire, fire, grant tenure or deny promotions on the basis of political beliefs."
In March 2005, Minneapolis resident Michael Dickel, Director of Macalester College's Academic Excellence Center, wrote the following Letter to the Editor to the Minneapolis Star Tribune:
"Michele Bachmann would like to prevent professors from speaking their minds on ideological or political issues, arguing that we don't expect political views at the doctor's office…Shall we do away with political science, philosophy and humanities courses where ideology and politics are the very material under study? What would Bachmann like to do next? Have professors sign oaths swearing their allegiance to the government and their loyalty to the president? Do voters of the Sixth District really want to elect the next Joe McCarthy to the U.S. House of Representatives?" – March 4, 2005, Star Tribune (Letter to the Editor)
That letter was followed up a month later in a Star Tribune letter by Gary Armstrong, a resident of the Twin Cities suburb of Shoreview:
"How many people out there remember our neighbor from Wisconsin, Joe McCarthy? Now I understand that the Republicans have finally achieved gender equality. We now have Sen. Bachmann, R-Stillwater. I am sure that the Republican Party can be proud that finally it has a female Joe McCarthy." – April 27, 2005, Star Tribune (Letter to the Editor)
And another in May, by Minneapolis high school social studies teacher Jennifer Bennett:
"Doesn't Michele Bachmann understand McCarthyism, or was that censored out of her textbooks?" – May 13, 2005, Star Tribune (Letter to the Editor)
Despite these charges from her fellow Minnesotans, Bachmann went on to win her first election to the U.S. House in 2006.
There was more than a three-year lull in linkages between Bachmann and McCarthy in major media outlets.
But then the comparisons returned…with a vengeance.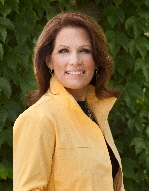 Representative Bachmann's first brush with the McCarthyism charge in the broadcast media took place on MSNBC on October 17, 2008 – shortly after her infamous exchange with the network's Hardball host, Chris Matthews.
During the interview the congresswoman stated – after much prodding from Matthews – that the news media should do a "penetrating expose" to determine how many members of Congress were "anti-American."
Later in the broadcast, Katrina vanden Heuvel, Editor of The Nation, did not mince words in her reaction to the Bachmann segment:
"Chris, I fear for my country. I think what we just heard was a congresswoman channeling Joe McCarthy, channeling a politics of fear and loathing and demonization and division and distraction, not a single issue mentioned." This is a politics, at a moment of extreme economic pain in this country, that is incendiary, that is so debased that I'm kind of almost having a hard time breathing, because I think it`s very scary, because this is a country I love." – Katrina vanden Heuval, October 17, 2008, MSNBC
And so it began.
A few hours later, Rachel Maddow echoed vanden Heuvel on her show:
"What began as a Republican effort to paint Barack Obama as a scary "palling terrorist," has landed us in McCarthyism territory. Earlier tonight on "HARDBALL" with Chris Matthews, Congresswoman Michele Bachmann, a Republican from Minnesota, not only defended using Bill Ayers as a political tactic, she always remarkably called on the media to investigate members of Congress to find out who is patriotic and who's not." – Rachel Maddow, October 17, 2008, MSNBC
Bachmann received the McCarthy indictment three more times before Election Day on the MSNBC network:
"Republican Congresswoman Michele Bachmann, who slipped in some Joe McCarthy, by calling for investigations of the anti-American-ness of members of Congress on Friday`s "HARDBALL" with Chris Matthews, she now blames our colleague, Chris Matthews, for her troubles, quote, "Chris Matthews laid a trap, and I walked into it." – Rachel Maddow, October 22, 2008, MSNBC
"And then a week ago, as you know, Bachmann channeled her inner Joe McCarthy on "HARDBALL" when she called for an investigation of all Congress people`s possible un-Americanism. The outburst was Friday. On Sunday, she said it was just a misreading of what she said in the live, unedited television interview." – Rachel Maddow, October 24, 2008, MSNBC
"I love watching you do that interview, Chris, because I can see your eyes light up as you start to realize that this woman's about to sound like Joe McCarthy on your show and you're about to make a bunch of news." – New York Magazine's John Heileman, October 26, 2008, MSNBC (on the Chris Matthews Show)
Dozens of print publications – in Minnesota and around the country – ran with the McCarthyism link in the ensuing weeks and months including:
· The New York Times: "So far, the only person who's felt the impact of her call to reinvent McCarthyism for a post-Communist planet has been her opponent." (Editorial, October 23, 2008)
· Minneapolis Star Tribune: "U.S. Rep. Michele Bachmann has finally made a name for herself on the national stage. Unfortunately, that name is "Joe McCarthy."" (October 23, 2008)
· Atlanta Journal Constitution: "If you think of her as the illegitimate offspring of Lucy Ricardo — Lucille Ball's famously daffy TV character — and the demented, paranoid Sen. Joe McCarthy, you're in the neighborhood." (April 2, 2009)
MSNBC, meanwhile, did not take up the McCarthyism accusation against Representative Bachmann for another 20 months, when Chris Matthews replayed and criticized her 2008 exchange again on Hardball in June of 2010:
"Congresswoman Bachmann echoes the wild charges that were flung in the early 1950s by Senator Joseph McCarthy." – Chris Matthews, June 15, 2010, MSNBC
And then again five days later in an interview with her 2010 Democratic challenger, Tarryl Clark:
"Well, what made her want to become Joe McCarthy of all people rather than worrying about the people of the district?" – Chris Matthews, June 21, 2010, MSNBC
Then in July, Salon's Editor-in-Chief Joan Walsh let it all hang out:
"Michelle Bachmann is Joe McCarthy in lipstick." – Joan Walsh, July 14, 2010, MSNBC
Criticizing the Tea Party on Hardball later that month, Matthews continued with the McCarthy theme:
"You got people, like Sharron Angle, who say they want to have Second Amendment remedies, if you don't like Congress, like pull a gun out and shoot the Congress. You got people, like Bachmann, who want McCarthy — Joe McCarthy tactics." – Chris Matthews, July 28, 2010, MSNBC
And again in November:
"And what we had done is we`d launched her into space because she thought we ought to have investigations by the media of all Democratic members of Congress for anti- Americanism, like bring back Joe McCarthy." – Chris Matthews, November 23, 2010, MSNBC
And December:
"U.S. Congresswoman Michele Bachmann is talking about — well, she`s at it again — an insurrection this time against her own leadership. She`s already pulling a — wanted to pull a Joe McCarthy act against the Republicans — against the Democrats. We will tell you the latest of Michele Bachmann`s zaniness — next in the "Sideshow." – Chris Matthews, December 3, 2010, MSNBC
And December again, on Bachmann fighting the GOP leadership:
"Joe McCarthy, I'm not putting Bachmann in the same category because it causes too much trouble — but when you have somebody who`s very good at attacking Democrats and then they get in the power, the Republicans, and they keep on attacking. I've been reading about them. McCarthy didn`t stop attacking." – Chris Matthews, December 30, 2010, MSNBC
And in January of the new year:
"And then there was the big cartoon show, Michele Bachmann. I speak in all objectivity here. Anyone who calls on the American media to investigate Congress for anti-Americanism has no knowledge of the Joe McCarthy period, no notion of what McCarthyism was." – Chris Matthews, January 26, 2011, MSNBC
Then Katrina vanden Heuvel, who got the whole game started on the national scene, was back into the act on MSNBC's The Ed Show during the 2012 Republican debate season:
"Michele Bachmann was so extreme that she was rejected by the House Republican caucus…When I was on with her in 2008, October 2008, Ed, on "HARDBALL." She said very clearly that she was very concerned about Obama`s anti-American views. I felt the spirit of Joe McCarthy. And you listeners who don`t remember Joe McCarthy, go check him out." – Katrina vanden Heuvel, June 14, 2011, MSNBC
And Chris Matthews got in yet a few more shots:
"Which Bachmann was right, the one who thought we ought to have a Joe McCarthy-style investigation of all the Democrats for being anti-American, accusing the president on twice — two occasions you heard her — tape is great, isn`t it?" – Chris Matthews, June 27, 2011, MSNBC
"Well, that sounded like Joe McCarthy." – Chris Matthews, July 10, 2011, MSNBC
Bachmann then largely had a reprieve from the McCarthyism charge for about a year until the recent flare up with her letters sent to five department heads over Muslim-Americans infiltrating the federal government.
CNN's Anderson Cooper weighed in last week:
"Tonight, "Keeping Them Honest" on a move by Representative Michele Bachmann and four other congress members that they say is a long overdue investigation of Muslim extremist infiltration of the U.S. government. Critics say it's nothing more than a politically motivated Muslim witch-hunt, with shades of McCarthyism. – Anderson Cooper, July 16, 2012, CNN
On the following evening Keith Ellison made his McCarthyism indictment:
"I have no doubt that it's simply scare-mongering. But I think it has a long historic route. And we've seen this kind of thing before so we've got to stand to it whenever it rears its end. I mean, when Edward R. Murrow challenged Joe McCarthy, he wasn't standing up for communism. He was standing up for American values." – Keith Ellison, July 17, 2012, CNN
Which was echoed by Bachmann's former 2012 campaign chief Ed Rollins in a FOX News op-ed:
"Having worked for Congressman Bachmann`s campaign for president, I am fully aware that she sometimes have difficulty with her facts. But this is downright vicious and reaches the late Senator Joe McCarthy level. The Republican Party is going to become irrelevant if we become the party of intolerance and hate. Mrs. Bachmann, you know better. Shame on you, Michele." – Ed Rollins, July 18, 2012, FoxNews.com
And MSNBC resurrected the charge they had frequently made, this time with guest host Michael Eric Dyson on The Ed Show:
"After she launches a McCarthy-like attack on a long-time public servant, last month, Congresswoman Michele Bachmann and four other House Republicans sent letters to top intelligence and security officials suggesting one of Secretary of State Hillary Clinton`s top aides has ties to Islamic extremists." – Michael Eric Dyson, July 19, 2012, MSNBC
Many Democrats and Republicans alike have admonished the congresswoman or asked for her to apologize to Representative Ellison, who she stated had ties to the Muslim Brotherhood.
But, as POLITICO recently reported, Bachmann still has passionate supporters in her district – and nationwide – and her campaign coffers are expected to overflow in the coming weeks as a result of the controversy.
And the congresswoman's fundraising was already second best in the nation in Q2 2012 and up a quarter million dollars from the same period in her record-setting 2010 campaign.
McCarthy also embraced the term "McCarthyism," using it as the title to his book McCarthyism: The Fight For America.
Will Bachmann do the same if "Bachmannism" begins to catch on?
For the record, the lives of Bachmann (born April 6, 1956) and McCarthy overlapped nearly 13 months before his death on May 2, 1957.
Follow Smart Politics on Twitter.