Will the 113th Congress Have a Record Number of Female Senators?
Two are retiring and at least one incumbent is vulnerable, but several strong female candidates may help offset these losses for a record of 19+ women in the U.S. Senate in January 2013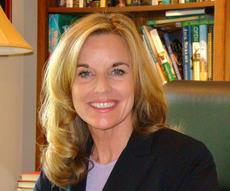 While the number of women in the U.S. Senate declined slightly after the 2010 elections, a slate of female candidates in 2012 who have either wrapped up their party's nomination or are fighting to do so in August primaries means there is a good chance after the November dust settles that there will be a record number of female U.S. Senators once again.
There are currently 17 women in the U.S. Senate – down from 18 during the 111th Congress from 2009-2010.
Two of these senators are retiring at the end of their terms in January – Republicans Olympia Snowe from Maine and Kay Bailey Hutchison from Texas.
That leaves 15 women with six defending their seats this cycle (all Democrats): Maria Cantwell of Washington, Dianne Feinstein of California, Kirsten Gillibrand of New York, Amy Klobuchar of Minnesota, Claire McCaskill of Missouri, and Debbie Stabenow of Michigan.
There is currently universal agreement among D.C. prognosticators that the seats of Feinstein, Gillibrand, and Klobuchar are safe.
Cantwell and Stabenow are also favored and have not trailed in any public opinion polls in their reelection campaigns to date.
That leaves McCaskill as the lone vulnerable female incumbent this November.
If she should lose, that would drop the baseline number to 14.
However, one of McCaskill's potential opponents is former Republican Missouri Treasurer Sarah Steelman (pictured at top).
Steelman will square off in the GOP primary on August 7, and a victory would ensure a woman retains the Show-Me State's Class I seat.
Steelman has flip-flopped in the Republican primary polls against businessman John Brunner with U.S. Representative Todd Akin also polling in double-digits.
Women are also heavily favored to pick up seats in Hawaii and Nebraska this November, which would push the number of women in the U.S. Senate next January back up to 16 or 17, depending on what happens in Missouri.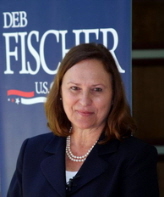 In Nebraska, Tea Party candidate Deb Fischer scored a stunning victory in the GOP primary over the state's Attorney General and establishment candidate Jon Brunning in a six-candidate field.
Fischer has enjoyed double-digit leads in matchup polls against former two-term Democratic Senator Bob Kerrey.
In Hawaii, former Republican Governor Linda Lingle is a lock for the state's August 11th primary with U.S. Representative Mazie Hirono a slight favorite to win her Democratic matchup against former U.S. House member Ed Case.
A Hirono primary win would guarantee another slot in the U.S. Senate for women next year.
In order for women to set a record for their largest number of U.S. Senators in the 113th Congress, two or three more female candidates will probably need to catch fire and win this November.
The most likely candidates to win their state's 2012 U.S. Senate seats are:
· Massachusetts' Democratic nominee Elizabeth Warren who is running neck-and-neck with Republican incumbent Scott Brown.
· Nevada Democratic nominee Shelley Berkley who has trailed appointed incumbent Dean Heller in most matchup polls over the past year by single digits.
· New Mexico Republican nominee Heather Wilson. The former U.S. House member has trailed current Democratic U.S. Representative Martin Heinrich by single digits all year long.
· Wisconsin Democratic nominee Tammy Baldwin who is currently polling at her strongest as her potential Republican opponents gear up for their primary on August 14th.
· North Dakota Democratic nominee Heidi Heitkamp who takes on 1-term GOP U.S. Representative Rick Berg.
· Connecticut Republican candidate Linda McMahon who seeks her second straight primary win – this time over establishment candidate Chris Shays. McMahon would likely face U.S. House member Chris Murphy although former Connecticut Secretary of State Susan Bysiewicz is also vying for the Democratic nod on August 14th.
Republican female candidates are also running in safe Democratic seats currently held by women such as California GOP nominee Elizabeth Emkin and New York GOP nominee Wendy Long.
In Maine, Democratic nominee Cynthia Dill has all but lost the race already to popular independent candidate and former two-term governor Angus King who is amassing significant support from Democrats in the state.
Other long shot female candidates hoping to win their party's primary include Republicans Clair Van Steenwyk in Arizona and Marielena Stuart in Florida.
Follow Smart Politics on Twitter.