Texas GOP Senate Runoff Has 2nd Lowest Decline in Turnout from Primary Since 1950
Only the 1972 Democratic runoff between former Senator Ralph Yarborough and Barefoot Sanders had a smaller drop in turnout of the 11 such U.S. Senate runoffs conducted since 1950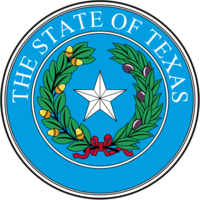 Tea Party-backed Texas U.S. Senate candidate Ted Cruz pulled off one of the more remarkable victories of the 2012 electoral season Tuesday night by defeating Lieutenant Governor David Dewhurst by 13.6 points in the Lone Star State's runoff contest.
Despite holding the runoff election nine weeks after the primary, a gap that is twice as long as the statewide average, Republican voters turned out in big numbers on Tuesday.
A Smart Politics analysis finds that out of the 11 runoff elections for the U.S. Senate that have been conducted in Texas since 1950, only one saw a smaller decline in turnout from the primary than the Cruz vs. Dewhurst matchup.
In every cycle in which either party has faced a runoff in a U.S. Senate contest since the beginning of direct elections nearly a century ago, there has always been a drop in turnout from the primary election.
The smallest decline took place in 1972, when former three-term Democratic U.S. Senator Ralph Yarborough took on Barefoot Sanders.
Yarborough – who lost his seat in 1970 after getting defeated in the primary by Lloyd Bensten – had a plurality victory in the 1972 primary with 49.99 percent of the vote while Sanders tallied 38.1 percent in a distant second.
Yarborough missed winning a majority by just 536 votes out of 2,065,748 cast.
And it cost him the race.
In the subsequent runoff, Sanders defeated Yarborough by 4.1 points out of 1,936,631 votes.
That marked a drop of 129,117 votes, or just 6.3 percent from the primary – which still remains a record in Texas U.S. Senate runoff history.
In the 2012 primary, Dewhurst failed to win a majority of the vote in a race that saw 1,406,648 voters cast their ballots.
On Tuesday, 1,111,124 Texans turned out to vote in the GOP runoff, for a decline of just 21.0 percent from the May primary.
That is a smaller decline than the Democratic runoffs of 1984 (-33.0 percent), 1994 (-27.3 percent), 1996 (-45.9 percent), 2000 (-60.3 percent), 2002 (-35.0 percent), 2006 (-58.6 percent), and 2012 (-52.6 percent) and the GOP runoffs of 1964 (-44.0 percent) and 1988 (-75.4 percent).
The average drop in turnout during the modern era has been over 40 percent.
During the early 20th Century, when Texas was basically a one-party state and the run-off winner essentially determined the general election victor, the drop in turnout in the five runoff Democratic contests averaged -18.1 percent.
Cruz now becomes the ninth winner of a Texas U.S. Senate run-off who placed second in the primary election.
On the Democratic side, Paul Sadler easily defeated Grady Yarbrough by 26.2 points with turnout down approximately 50 percent from the primary in late May.
Follow Smart Politics on Twitter.