Swing States, Battleground States, or Purple States?
What is the preferred nomenclature in the broadcast media when discussing the competitive states that are up for grabs in the 2012 presidential election?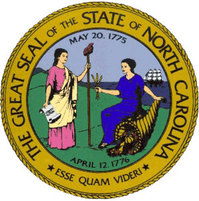 North Carolina. Virginia. Florida. Ohio. Wisconsin.
Everyone following the 2012 presidential race knows these are some of the key states without a runaway frontrunner that both Mitt Romney and Barack Obama would like to carry to help ensure a White House win this November.
But how do journalists talk about these important states?
And what terms do they prefer to use in their coverage?
A Smart Politics review of broadcast media transcripts of ABC, CBS, CNN, FOX, MSNBC, NBC, and NPR from January through July 2012 finds that "swing state" is narrowly the preferred term across the medium to describe the hotly contested presidential states this cycle with "battleground state" a close second and "purple state" and "toss-up state" trailing far behind.
Overall, the term "swing state" has been used in 1,154 broadcast reports on the 2012 presidential race this year – a slight preference to "battleground state" which was utilized in 1,092 reports.
"Swing state" was the term of choice for five of the networks under analysis: CBS, FOX, MSNBC, NBC, and NPR.
"Battleground state," meanwhile, was used more frequently by CNN and ABC.
MSNBC preferred "swing state" at a 1.8 to 1 ratio over battleground state with NPR at 1.7 to 1, CBS at 1.4 to 1, and FOX and NBC at 1.2 to 1.
ABC preferred "battleground state" over "swing state" by a 2.5 to 1 ratio with CNN doing so at a 1.3 to 1 ratio.
The broadcast media has used "swing state" and "battleground state" in campaign reporting for several decades now.
For example, during ABC News' election night coverage of Ronald Reagan versus Jimmy Carter in November 1980, correspondent Sander Vanocur reported:
"Connecticut may also provide some clues to how Catholic, blue-collar workers have voted. The state has the third largest percentage of Catholic voters in the country, and that blue-collar vote is crucial in a battleground state like Ohio, which Carter won in 1976 by only 11,000 votes." (November 4, 1980)
In the 1986 midterms, ABC's Sam Donaldson analyzed President Reagan's midterm congressional losses:
"But in 11 of the 15 states the voters rejected the President's candidate and in the six critical swing states decided 51 to 49 or less, the Republicans lost all six." (November 5, 1986)
But for those who aren't hip to swing, or find the warlike metaphor 'battleground' a bit overdramatic, there are two less popular alternatives that the media sometimes dishes out: "purple state" and "toss-up state."
"Purple state" has appeared in 46 reports by the broadcast media so far this year.
For example, MSNBC host Melissa Harris-Perry spoke of the strategy behind Barack Obama's travel schedule as follows:
"That`s how President Obama spent Thursday and Friday of this week, road tripping across the Rust Belt. He was trying to convince the perennial purple states of Ohio and Pennsylvania to wear a blue dress to the big dance come November." – July 8, 2012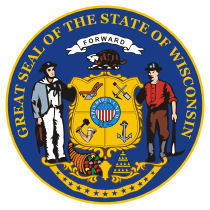 And CNN's Dana Bash attempted to explain Wisconsin's schizophrenic electorate by supporting both Republican Governor Scott Walker and the Democratic president:
"President Obama is pretty far ahead of Mitt Romney, 51 percent to 44 percent. So why the discrepancy? I think first answer to that question is this is historically a purple state, Wisconsin. But in the presidential races, it has gone Democratic, as you and I were talking about yesterday, since Ronald Reagan, since 1984."
When it comes to color schemes, the broadcast media is much more likely to speak of blue and red states than purple, even though purples states determine election outcomes.
"Red state" was utilized in 219 broadcast media reports this year with "blue state" mentioned in 200 – both more than four times as frequently as "purple state."
This is partially explained by the fact that purple state is a relatively recent term in political news coverage – coined some time after the media settled on blue and red as code for Democratic and Republican states more than a decade ago.
One of the early uses of "purple state" came during the 2004 presidential election.
In an Associated Press report from the early stages of the Democratic primaries, Frank Costanzo, director of Howard Dean's Arizona campaign spoke of the color status of the Grand Canyon State:
"I don't think it's a red or blue state. I think it's a purple state." (February 2, 2004)
An early broadcast use of "purple state" took place on NBC later that month when Katie Couric examined one of the grand prizes of the Electoral College vote – Florida:
"Everybody is talking about how key Florida is. Terry McCullough is saying it's clearly the number one prize. Republican strategists are describing it as ground zero. In this increasingly polarized country with blue states and red states, Florida really is a purple state, right?" (February 23, 2004)
For those seeking a more straight-forward approach to their news coverage, there is always the term "toss-up," although it was utilized in just 29 reports thus far in 2012.
"Republicans have to win that county to win Ohio. That gives you a sense of what the state looks like. How important is it? Let's go to the electoral map. It is right now one of our toss-up states." – Jon King, CNN, June 14, 2012
And on NPR:
"President Obama's announcement this week that he now supports gay marriage has sent political pundits into a frenzy of analysis and pontification. One key question: Does the president's decision help or hurt him with core democratic constituencies, especially African-Americans? In the election year toss-up state of North Carolina, for instance, black preachers led the charge for the recent amendment banning gay marriage." – Audie Cornish, May 11, 2012
But whatever term is used to describe these handful of highly competitive states, one thing is for certain – since they are of paramount importance to the candidates, a lot of green will be flowing into them, in the form of ad money across their airwaves.
Follow Smart Politics on Twitter.