Ryan Seeks to Become 1st GOPer to Simultaneously Win VP and Congressional Seat
Only three previous individuals – all Democrats – have won the vice-presidency and were reelected to their seat on Capitol Hill on Election Day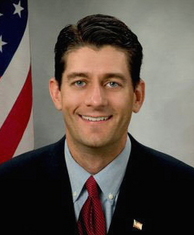 When Joe Biden and Paul Ryan square off in their vice-presidential debate this autumn, one thing for which the sitting vice-president cannot criticize his Republican opponent is having divided political ambitions.
In 2008, Biden hedged his bets and ran for a seventh term to his U.S. Senate seat from Delaware as well as accepting Barack Obama's invitation to be his vice-presidential running mate.
Biden won both races and, of course, resigned from his Senate seat and became the 47th Vice-President of the United States.
Four years later, Ryan will follow suit, continuing to run for reelection to an eighth term to his 1st congressional district seat in Wisconsin while running with Mitt Romney to take back the White House for the Republican Party.
And how common are dual-office victories for vice-presidential nominees?
A Smart Politics analysis finds that only three candidates have simultaneously won both the vice-presidency and another office since the introduction of the major party system almost 200 years ago, with only five individuals attempting this feat along the way – and none of them Republicans.
All five candidates have successfully retained their seat on Capitol Hill, but only three became vice-president that cycle: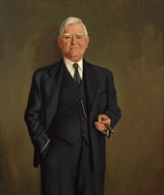 · In 1932, Democrat John Nance Garner won his 16th term from Texas' 1st CD with a 76.9-point win over Republican Carlos Watson. Garner, who was House Speaker at the time, served until the end of his 15th term in March 1933.
· In 1960, Democrat Lyndon Johnson defeated future Republican U.S. Senator John Tower by 16.9 points – the narrowest of his three U.S. Senate election victories. Johnson resigned on the last day of his second term.
· In 2008, Joe Biden defeated Republican Christine O'Donnell in the Delaware U.S. Senate contest by 29.4 points. Biden served a few weeks of his eighth term before resigning a week before becoming vice-president.
Two other candidates were reelected to the U.S. Senate but were not elected vice-president:
· In 1988, Democrat Lloyd Bentsen won his fourth term as a U.S. Senator from Texas with a 19.2-point win over Beau Boulter, while losing on Michael Dukakis' ticket.
· In 2000, Al Gore's running mate Joe Lieberman won a third term to Connecticut's Class I U.S. Senate seat with a 29.0-point victory over Republican Philip Giordano.
With the exception of Garner and now Ryan, most vice-presidential candidates have not chosen (or not been able) to simultaneously run for their U.S. House seat:
· 1836: Whig Francis Granger (NY-26) lost running alongside William Henry Harrison.
· 1864: Democrat George Pendleton (OH-01) lost on George McClellan's ticket.
· 1868: Republican Schuyler Colfax (IN-09) won running with Ulysses Grant.
· 1876: Republican William Wheeler (NY-19) won as Rutherford Hayes' running mate.
· 1908: Republican James Sherman (NY-27) won on William Howard Taft's ticket.
· 1964: Republican William Miller (NY-40) lost running with Barry Goldwater.
· 1984: Democrat Geraldine Ferraro (NY-09) lost as Walter Mondale's running mate.
With his attention focused on helping Mitt Romney win the White House, Paul Ryan will also face Democrat Rob Zerban down the ballot in Wisconsin's 1st CD race.
Zerban will no doubt use the vice-presidential nominee's dual ambitions as a way to bolster his campaign.
Follow Smart Politics on Twitter.