Will Paul Ryan Carry Wisconsin for the Romney Ticket?
The last eight vice-presidential nominees from the Midwest have carried their home state dating back to 1944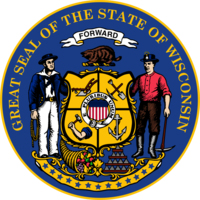 With Mitt Romney narrowly leading Barack Obama in two polls (Rasmussen, Public Policy Polling) recently released in the State of Wisconsin since Badger State U.S. Representative Paul Ryan was chosen as his running mate, there has been much speculation as to whether Ryan can sustain this momentum and move the state to the GOP column this November.
These polls come on the heels of Obama previously enjoying an advantage over the former Massachusetts governor in all but a few of approximately two-dozen surveys conducted over the past year.
A Republican victory in the state would be huge: Wisconsin is tied with six other states (Hawaii, Massachusetts, New York, Oregon, Rhode Island, Washington) for the second longest current streak supporting Democratic presidential nominees at six cycles (1988-2008), behind only neighboring Minnesota (and the District of Columbia).
So what are the prospects of a Romney/Ryan ticket carrying Wisconsin this November?
A Smart Politics analysis of presidential election results since 1828 finds that presidential tickets have won only 53 percent of their VP's home states (55 of 103), although those VP nominees selected from the Midwest have won their home state the last eight times since 1944.
There have been 103 presidential tickets that have received Electoral College votes since the founding of the Democratic Party in the 1828 cycle.
Prior to Ryan, eight sitting U.S. House members were selected as running mates to presidential nominees, of which just three saw their ticket carry the VP nominee's home state:
· 1868: Republican Schuyler Colfax (Indiana) on Ulysses S. Grant's ticket.
· 1908: Republican James Sherman (New York) running with William Taft.
· 1932: Democrat John Nance Garner (Texas) on Franklin Roosevelt's ticket.
Another five vice-presidential nominees failed to propel their ticket to a home state victory:
· 1836: Whig Francis Granger (New York) on Willliam Harrison's ticket.
· 1864: Democrat George Pendleton (Ohio) running with George McClellan.
· 1876: Republican William Wheeler (New York) on Rutherford Hayes' ticket.
· 1964: Republican William Miller (New York) running with Barry Goldwater.
· 1984: Democrat Geraldine Ferraro (New York) as Walter Mondale's running mate.
Overall, vice-presidential nominees have helped their ticket win their home state just 53 percent of the time, although that number has increased in recent decades with 69 percent of vice-presidential nominees carrying the home state for their ticket since 1944 (25 of 36).
Midwestern VP picks have been particularly reliable in ensuring their home state lands in their party's column come Election Day.
Since 1944, presidential tickets have won the home states of Midwestern vice-presidential nominees 100 percent of the time, compared to just 61 percent for the 28 VP picks coming from the other three regions of the country.
The eight Midwestern VP nominees during this span prior to Paul Ryan are:
· 1944: Democrat Harry Truman (Missouri) with Franklin Roosevelt.
· 1944: Republican John Bricker (Ohio) with Thomas Dewey.
· 1964: Democrat Hubert Humphrey (Minnesota) with Lyndon Johnson.
· 1976: Republican Bob Dole (Kansas) with Gerald Ford.
· 1976: Democrat Walter Mondale (Minnesota) with Jimmy Carter.
· 1980: Democrat Walter Mondale (Minnesota) with Jimmy Carter.
· 1988: Republican Dan Quayle (Indiana) with George H.W. Bush.
· 1992: Republican Dan Quayle (Indiana) with George H.W. Bush.
The selection of Ryan on the GOP ticket marks the first time a Wisconsinite has been selected as a VP nominee in U.S. history.
Since 1828, New York has bred the largest number of VP nominees with 15, followed by Indiana with 11, Texas with six, Illinois, Kentucky, and Tennessee with five, and California, Massachusetts, and Pennsylvania with four.
During this 184-year span, 18 states have yet to produce a VP nominee on a ticket earning Electoral College votes: Arizona, Colorado, Florida, Hawaii, Idaho, Louisiana, Michigan, Nevada, New Hampshire, New Mexico, North Dakota, Oklahoma, Rhode Island, South Dakota, Utah, Vermont, Virginia, and Washington.
Follow Smart Politics on Twitter.