Schizophrenic Electorates or Short Obama Coattails? D/R Split Ticket Voting in 2012
Connecticut, Michigan, Nevada, Virginia, and Wisconsin are five of 18 states never to split their ticket by voting for a Democratic presidential nominee and a Republican U.S. Senate candidate in the same cycle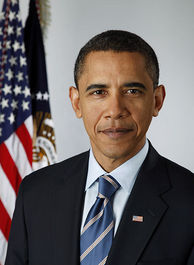 In Florida, Republican U.S. Senate nominee Connie Mack was recently quoted as saying, "If Mitt Romney wins, I win. If I win, Mitt Romney wins."
Of course, Mack's statement ignores the possibility of split-ticket voting in his state's electorate.
In fact, in Florida, Democrats have been elected to the U.S. Senate four times during cycles in which the state cast its Electoral College votes for the Republican presidential nominee, including twice in the last 20 years: 1928, 1956, 1992, and 2000.
Still, split-ticket voting has been more the exception than the rule since the introduction of popular vote U.S. Senate contests nearly 100 years ago with statewide electorates voting for different political parties in presidential and U.S. Senate races just 244 out of 829 instances, or 29.4 percent of the time.
Due in part to a lingering Democratic stronghold in state politics in the South, it has been nearly twice as likely for a Republican presidential nominee to win a state alongside a Democratic senate candidate (152 instances, 18.3 percent) than vice-versa (79, 9.5 percent).
However, this November could see as many as six states vote a Republican into the U.S. Senate with Barack Obama still victorious at the top of the ticket.
A Smart Politics analysis finds five of these states could thus tally a D/R split-ticket vote in presidential and senate races for the first time since the introduction of direct vote senate contests nearly 100 years ago: Connecticut, Michigan, Nevada, Virginia, and Wisconsin.
To date, voters in 18 states have never split their ticket by casting their ballots for a Democratic presidential nominee and a Republican for the U.S. Senate in the same cycle.
Thirteen of these states hold senate contests this November: Arizona, Connecticut, Indiana, Michigan, Mississippi, Montana, Nevada, Texas, Utah, Virginia, West Virginia, Wisconsin, and Wyoming.
(Alaska, Alabama, Louisiana, North Carolina, and South Carolina do not have senate contests this cycle).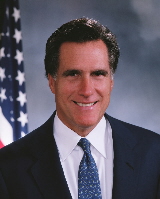 Of the 13 states listed above, five will overwhelmingly back Mitt Romney in two months, thus continuing their streak for at least another four years: Mississippi, Texas, Utah, West Virginia, and Wyoming.
Over the remaining eight states, Romney currently enjoys a comfortable double-digit lead in three of them: Arizona, Indiana, and Montana.
Republicans have a good chance to claim these three U.S. Senate seats, but it is unlikely that Barack Obama will come back to win at the the top of the ticket.
(And, if Obama does carry these GOP-leaning states, it would almost certainly mean the Democratic U.S. Senate nominee would also prevail).
That leaves five states to accomplish what has heretofore been impossible over the past century: a schizophrenic electorate that splinters Democratic at the top of the ticket and Republican just below: Connecticut, Michigan, Nevada, Virginia, and Wisconsin.

The outcomes in Michigan's statewide federal elections are perhaps most closely tied to one another and thus least likely to see a split ticket result among these five states.
Michigan's pronounced Democratic tilt in recent cycles has nearly evaporated in both statewide races, with Romney pulling into a tie with Obama in a recent Mitchell Research poll and trailing the president by low single digits in the latest survey by EPIC-MRA.
The Mitchell poll also found Republican challenger Pete Hoekstra up one point on two-term Democratic incumbent Debbie Stabenow in a race she had been leading by double digits in most surveys through July.
In Connecticut, there has been significant buzz of late not only with the possibility of Republicans picking up a senate seat on GOP nominee Linda McMahon's second go-around, but also with Romney making waves and closing the gap to single digits in several recent polls.
The most likely scenario is still a Democratic win in Connecticut with the senate race probably a toss-up at this point, meaning there is a decent chance the state will split its ticket D/R for the first time in state history this November.
In Nevada, Obama has clung to small single-digit leads throughout the year while one-term Republican U.S. Senate incumbent Dean Heller has demonstrated a comparable advantage over Democratic U.S. Representative Shelley Berkley.
Shifting demographics have helped Obama keep Nevada's Electoral College votes in play, even as high unemployment rates continue to plague the Silver State.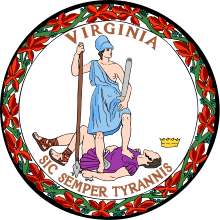 In Virginia, the Real Clear Politics average of recent polls in both the presidential and senate races give the Democrats a miniscule 0.6-point edge in both.
Like in Connecticut and Wisconsin, Virginia has an open seat contest with former Democratic Governor Tim Kaine and former Republican Governor and U.S. Senator George Allen each hoping for their party's candidate to get a boost at the top of the ticket to help them eke out a narrow victory.
The spread in both Virginia races has registered in the low single digits (in either direction) across the majority of surveys conducted throughout the year and both contests will probably remain toss-ups through the next two months.
Virginia has previously split its ticket by voting for Republican presidential candidates and Democratic senators four times (1928, 1952, 1960, 1988) and for a GOP president and independent senate candidate once (in 1976).
In Wisconsin, split ticket voting in statewide federal elections is exceedingly rare, but former four-term GOP Governor Tommy Thompson has a definite leg up on Democratic nominee Tammy Baldwin, even as Obama clings to a small lead at the top of the ticket.
The Badger State has split its ticket for these two offices just twice in 16 cycles, but never with a Republican winning a senate seat.
One final state where there is a strong chance for Obama to win the presidential race with a Republican coming away with a victory in a senate contest is Massachusetts.
If Massachusetts voters split their ticket with Obama and GOP incumbent Scott Brown, it will be the sixth time over the last 100 years that Republicans have won a senate contest while losing the presidential race in the Bay State – doing so previously in 1936, 1944, 1948, 1960, and 1972.
That would tie Massachusetts with Oregon and Pennsylvania for the largest number of D/R splits in U.S. history.
The state most likely to split their ticket in the traditional way – casting its votes for a Republican for president and a Democrat for U.S. Senate – is West Virginia, with Romney certain to carry the state at the top of the ticket and popular one-term Democratic incumbent Joe Manchin cruising in his reelection bid.
Florida, Indiana, Missouri, Montana, North Dakota, and Ohio are all candidates for such a R/D split-ticket scenario as well, in addition to some of the states listed above such as Virginia and Arizona.
Meanwhile, in other split-ticket history…
Kansas remains the only state that has never split its ticket by voting for a Republican presidential nominee and a Democratic U.S. Senator across 18 such races over the last century.
Kansas does not have a senate seat on the ballot this November.
Follow Smart Politics on Twitter.