Does Anyone Care About Minnesota? (Polling the 2012 Presidential Race)
The Gopher State has been polled in the presidential race at one-sixth the rate in 2012 compared to this stage of the 2008 cycle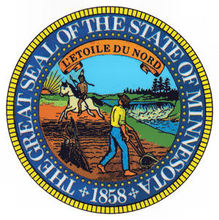 Even though Barack Obama is expected to face a much tougher map to victory in 2012 than 2008, a new poll indicates the Democratic president seems to be in a stronger position to cruise to victory in Minnesota and collect its 10 Electoral College votes than he was four years ago.
That poll – conducted by KSTP/SurveyUSA from September 6-9 – finds President Obama leading Mitt Romney by a 50 to 40 percent margin among likely voters.
The 10-point lead is eight points better than a similarly conducted poll by the survey organization from four years ago when Obama was matched up against Republican nominee John McCain.
In that SurveyUSA poll, conducted September 10-11, 2008, Obama led McCain by a 49 to 47 percent margin among likely voters.
One notable difference between the two polls, however, is that the field dates in 2012 occurred at the tail end of the Democratic National Convention whereas the 2008 field dates took place shortly after the Republican National Convention (which was held in St. Paul).
But it isn't Obama's advantage over Romney in Minnesota that is the story coming out of this poll – it's the fact that the state was polled at all.
Only four non-partisan public opinion polls have been conducted in Minnesota thus far in 2012 – all by KSTP/SurveyUSA (excluding a few by the Democratic pollster, Public Opinion Polling).
Minnesota, of course, leads the nation with nine consecutive cycles voting for the Democratic presidential nominee – a mark which is also the 12th longest streak in the 180+ year history of the Party.
But does that explain why the Gopher State has been so infrequently polled this cycle?
At this stage of the 2008 campaign, six times as many non-partisan polls had been conducted in Minnesota:
· 9 by SurveyUSA
· 9 by Rasmussen
· 2 by the Star Tribune's Minnesota Poll
· 2 by Quinnipiac
· 1 by CNN/Time
· 1 by the Humphrey Institute/MPR
What has changed between 2008 and 2012 to make the state so uninteresting to pollsters?
After all, going into 2008, the state also had the longest-in-the-nation streak at eight consecutive wins for the Democratic presidential nominee.
In 2008 and 2010, Republicans, of course, suffered extremely narrow losses in high profile U.S. Senate (Norm Coleman to Al Franken) and gubernatorial (Tom Emmer to Mark Dayton) contests.
Still, the GOP enjoyed remarkable gains in the state senate and state house – taking control of both chambers for the first time since partisan elections resumed in the Gopher State for those offices in the early 1970s.
Moreover, the Party knocked off one of the Democratic lions in the U.S. House with Chip Cravaack upsetting 18-term incumbent Jim Oberstar in the 8th CD.
And yet, the admittedly Democratic-leaning state has been largely persona non grata for polling firms, save for the local news outfit KSTP who sponsors the SurveyUSA polls.
To be sure, polling can be expensive. But 4 vs. 24?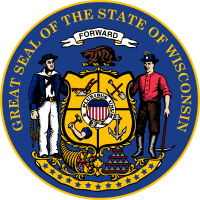 A clear example of just how much Minnesota has been ignored this cycle can be gleaned by examining neighboring Wisconsin, which has seen an increase in pollster activity in its state.
Wisconsin had been polled only 16 times at this stage of the 2008 campaign from January through early September, but has already seen 23 surveys issued by non-partisan polling organizations thus far in 2012.
Obama, by the way, carried Wisconsin by 3.7 more points than he did Minnesota in 2008.
Nonetheless, the Badger State is one of the most frequently mentioned toss up states this cycle – appearing on more media battleground maps than every state except Colorado, Florida, Iowa, Ohio, Virginia, Nevada, and New Hampshire – due in part to the selection of Paul Ryan as Romney's running-mate.
By contrast, Iowa, Minnesota's neighbor to the south, has failed to cash in on its battleground state credentials – perhaps because it carries four fewer Electoral College votes.
Only five non-partisan presidential matchup polls have been conducted in the Hawkeye State in 2012 compared to 15 at this stage of the race in 2008.
Follow Smart Politics on Twitter.