Rob Sobhani Poised to Crush Maryland US Senate Election Mark
A new poll shows the businessman and independent on pace for a record setting performance for a non-major party candidate in a Maryland U.S. Senate contest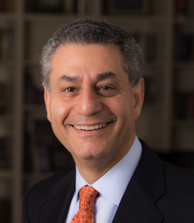 While the reelection chances of one-term Maryland Democrat Ben Cardin have universally been declared 'safe' by all major D.C. prognosticators, a strong independent candidacy is hoping to leave his mark on the race and state political history.
Cardin will not only face Republican and ex-Secret Service agent Dan Bongino but also Libertarian candidate Dean Ahmad and independent Rob Sobhani.
A recent poll conducted by Gonzales Research and Marketing Strategies found Cardin barely reaching a majority with 50 percent followed by Bongino with 22 percent and Sobhani with 21 percent. (Note: the poll was conducted of registered voters).
Sobhani, a businessman who is the Chairman and CEO of Caspian Group Holdings, is leveraging those poll results to continue his call on his two major party opponents to include him in the upcoming debates.
But even if he is excluded from the debates, Sobhani's television ads, which characterize the two-party system in D.C. as "broken" and "corrupt," have helped placed him in uncharted territory for independent and third party U.S. Senate candidates in the Old Line State.
A Smart Politics review of the 34 U.S. Senate elections that have been held since popular vote contests began in Maryland in 1913 finds that Rob Sobhani is on pace to crush the state's all-time mark for an independent or third-party candidate of 13 percent.
The 50 percent support for Cardin in the new Gonzales Research poll is about on par with the 54 percent the Democrat received during his 2006 victory over Michael Steele.
At 21 percent, Sobhani is clearly cutting into the support of the Republican Party this cycle.
In addition to touting his independent credentials (and a qualified, self-imposed term limit pledge), Sobhani has taken stands on immigration (enforce current laws, make English the official language), taxes (15 percent flat tax), and spending (cutting government programs) that appears to be resonating with Republican and conservative-leaning independents.
The result is optimism for a campaign in a state that has not generally treated third party and independent candidates warmly over the last century.
Since the state's first direct election contest in 1913, 42 candidates have appeared on the Maryland U.S. Senate ballot other than Democrats and Republicans prior to Sobhani and Ahmad in 2012.
Only one of these candidates has reached double digits, only two have eclipsed the five percent mark, and only four have mustered at least two percent of the vote.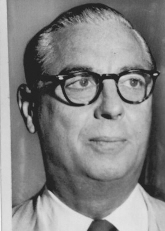 The best showing by an independent or third party candidate is held by George Mahoney, a former Democrat who ran under the American Independent Party banner in 1968.
Mahoney notched 13.1 percent in the 1968 contest – just shy of George Wallace's 14.5 percent at the top of the American Independent ticket in the Old Line State in a race won by Republican Mac Mathias over one-term Democratic incumbent Daniel Brewster.
Mahoney had run for statewide office several times from the Dixiecrat wing of the party with his best showing coming in 1966 when he won a crowded and divided Democratic primary with 30 percent of the vote. The field included a two-term congressman (Carlton Sickles) and Maryland Attorney General (Thomas Finan).
Mahoney then lost to Spiro Agnew by 8.9 points in the general election.
The only other non-major party candidate to win even 5 percent in a Maryland U.S. Senate race was independent George Iverson in 1920.
Iverson notched 5.5 percent of the vote in a six-candidate field won by Republican Ovington Weller over three-term Democratic incumbent John Smith.
In both the 1920 and 1968 races, the percentages of the vote received by Iverson (5.5) and Mahoney (13.1) were greater than the winning victory margins by GOP challengers over Democratic incumbents John Smith (4.0) and Daniel Brewster (8.7) respectively.
Brewster's 22.9-point drop in support from his victory in 1962 (62.0 percent) to his defeat in 1968 (39.1 percent) was due in part to Mahoney who siphoned off the Dixiecrat vote.
The only other two candidates to receive more than 2 percent of the vote in a Maryland U.S. Senate race were independent Bruce Bradley in 1976 (4.6 percent) and Progressive George Wellington in 1913's special election (3.6 percent).
Wellington had previously been elected to one term in the U.S. House and U.S. Senate as a Republican in the 1890s.
Overall, the 42 third party and independent candidates who ran for senate in Maryland prior to 2012 averaged just 1.5 percent of the vote.
Former candidates have included men and women running on the American (1968, 1970), Communist (1932, 1934, 1938, 1940), Constitution (2004, 2010), Green (2004, 2006, 2010), Labor (1914, 1916, 1920, 1922, 1928, 1934, 1938, 1940), Progressive (1913, 1914, 1950), Prohibition (1913, 1914, 1916), Socialist (1913, 1914, 1916, 1920, 1922, 1926, 1928, 1932, 1934, 1938, 1940), Socialist Labor (1932), and Union (1938) party banners.
Independents appeared on the 1920 ballot (two candidates) as well as 1940 and 1976.
Major party candidates have been the only options on the ballot in 16 of these 34 U.S. Senate elections: in 1944, 1946, 1952, 1956, 1958, 1962, 1964, 1974, 1980, 1982, 1986, 1988, 1992, 1994, 1998, and 2000.
Follow Smart Politics on Twitter.