Libertarian Candidates Surging in US Senate Contests
Libertarian hopefuls in Michigan and Missouri are on pace to notch the best ever showing for a non-major party U.S. Senate candidate in their respective states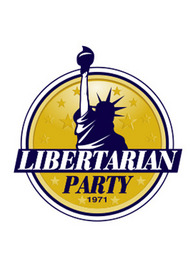 With partisan control of the nation's upper legislative chamber in 2013 still in doubt now a few weeks out from Election Day, the emergence of surging libertarian candidacies in key states may not only influence the the balance of power, but also set statewide records.
Libertarian or libertarian-endorsed candidates will appear on the ballot in 14 of the 33 states holding U.S. Senate elections this year.
The picture is still fuzzy as to how much support many of these candidates are receiving at this stage of the campaign – due in part to the fact that most polling outlets have not included the names of these Libertarians in their array of horserace survey questions.
(Libertarian presidential nominee Gary Johnson has registered similar complaints this cycle).
But in at least three states, the campaigns of libertarians have garnered enough momentum for polling companies to recognize their candidacies in their surveys – and the early results are impressive.
In Missouri, Libertarian Jonathan Dine polled at 9 percent in the latest survey by PPP (October 1-3).
Dine won 3 percent of the vote in his 2010 U.S. Senate campaign won by GOPer Roy Blunt but is expected to build on that support – particularly given the troubles of Republican nominee Todd Akin in the race to unseat Democrat Claire McCaskill.
If Dine's support holds, he will crush the previous best record turned in by a U.S. Senate third party or independent candidate in the Show Me State – currently held by Libertarian Bill Johnson in 1994 at 4.6 percent.
Only one other non-major party Missouri U.S. Senate candidate has eclipsed the four percent mark since direct elections of U.S. Senators began nearly 100 years ago: Progressive Arthur Sager won 4.5 percent in 1914.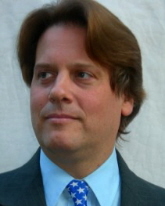 In Michigan, Libertarian Scotty Bowman is backed by 7 percent of likely voters according to a recent survey by Gravis Marketing (October 5-6) in the contest between Democratic incumbent Debbie Stabenow and former U.S. Representative Pete Hoekstra as well as candidates from the Green, Natural Law, and U.S. Taxpayers (Constitution) parties.
Bowman is on pace to break the all-time record for a non-major party U.S. Senate candidate in the Wolverine State.
The best showing to date is held by Louis Ward when he received 4.4 percent of the vote in 1936 running under "The Third Party" ticket.
Only one other such candidate has eclipsed the 4 percent mark in Michigan over the last century: Libertarian Jon Coon in 1994 with 4.2 percent.
In Montana, multiple polls have now found Libertarian Dan Cox polling above the 5 percent mark in that state's U.S. Senate contest featuring one-term Democratic incumbent Jon Tester and Republican U.S. Representative Denny Rehberg.
A Public Policy Polling survey (October 8-10) found Cox receiving the support of 8 percent of likely voters while a Montana State University Billings survey (October 9) showed Cox's support at 6 percent.
Tester received an assist in 2006 from the candidacy of Libertarian Stan Jones – whose 10,377 vote tally was nearly triple that of Tester's vote margin over three-term Republican incumbent Conrad Burns (3,512 votes).
If Cox can maintain his 6+ percent support on Election Day, it would mark the best showing by a non-major party candidate in a Montana U.S. Senate race since 1936, when independent Joseph Monaghan won 17.9 percent.
The two best showings of an independent or third-party senate candidate in Montana were turned in by Progressive Joseph Dixon at 32.1 percent in 1912 (good for second place) and U.S. Representative Jeannette Rankin who won 23.1 percent under the National banner in 1918.
Libertarian candidates will also be on the ballot in nine other states, but their names have not been included in any public opinion surveys conducted this month: in Arizona (Marc Victor), Connecticut (Paul Passarelli), Indiana (Andy Horning), Maryland (Dean Ahmad), New Jersey (Kenneth Kaplan), New York (Chris Edes), Pennsylvania (Rayburn Smith), Texas (John Jay Myers), and Wisconsin (Joseph Kexel).
Libertarian-endorsed candidates will likewise be on the ballot in Tennessee (independent Shaun Crowell) and Maine (Independent for Liberty candidate Andrew Dodge) but have also not been included in candidate listings of recent surveys.
Follow Smart Politics on Twitter.