GOP Bracing for 2nd Worst Finish in MN US Senate Race Since Great Depression
Kurt Bills' poll numbers show him with the second lowest support of any GOP U.S. Senate nominee since the DFL merger and third lowest since direct elections began 100 years ago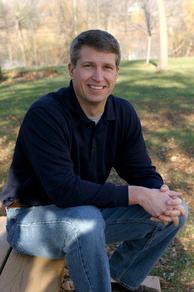 Just two years after the Republican Party swept into control of both chambers of the state legislature and knocked off the longest serving Congressman in Minnesota history, the GOP is preparing for what might go down as one of their most lackluster election cycles this November.
Of course, things were not entirely rosy for Republicans in 2010, when the DFL swept all four constitutional offices – including the governorship by less than 10,000 votes.
And there has been little hope Republicans would get a boost at the top of the ticket in 2012, as the party is expected to fail to carry the state's 10 Electoral College votes for a nation-leading 10th consecutive cycle – with Barack Obama continuing to enjoy a significant lead over Mitt Romney even as he has struggled nationally.
But what is most troubling from a momentum standpoint (as the Party will soon look ahead to 2014), is what has happened in the state's U.S. Senate contest.
Shortly into her tenure on Capitol Hill, it became conventional wisdom in Minnesota that Amy Klobuchar would be extremely difficult to unseat in 2012.
Add to that a lack of prominent Republican names running for the party's GOP nomination this year, and the result is a candidate, Kurt Bills, who is languishing in the low 30s among likely voters in head-to-head matchups against Klobchuar.
A new KSTP/SurveyUSA poll released this week found Senator Klobuchar at 58 percent and Bills at just 30 percent. (It should be noted that none of the three third party candidates were named in the horserace polling question).
Outspent and facing an incumbent with a high approval rating, the first term State Representative has been unable to move his numbers northward as his name recognition has increased with the electorate since receiving the GOP nod earlier this year.
With some undecideds undoubtedly going to break for Klobuchar, the first term DFLer is now poised to become just the 12th woman to reach the 60 percent mark in a senate contest in U.S. history.
Klobuchar would join Democrats Hattie Wyatt Caraway of Arkansas (1932-special, 1932, 1938), Rose McConnell Long of Louisiana (1936-special), Barbara Mikulski of Maryland (1986, 1992, 1998, 2004, 2010), Hillary Clinton of New York (2006), and Kirsten Gillibrand of New York (2010) and Republicans Nancy Kassenbaum of Kansas (1984, 1990), Olympia Snowe of Maine (1994, 2000, 2006), Margaret Chase Smith of Maine (1948, 1960), Susan Collins of Maine (2008), Kelly Ayotte of New Hampshire (2010), and Kay Bailey Hutchison of Texas (1993-special, 1994, 2000, 2006).
On the Republican side, Bills is hoping to eclipse his current pace of turning in the second worst performance by a Republican U.S. Senate candidate since the DFL merger in 1944.
The lowest support for a GOP U.S. Senate candidate since the merger came in 1976, when nominee Jerry Brekke won only 25.0 percent of the vote to Hubert Humphrey in his final electoral victory.
Brekke is one of only four Republican candidates who have failed to win 40 percent of the vote out of the 23 special and general U.S. Senate contests that have been conducted during this 68-year span.
The other three Republican candidates who have failed to crack the 40 percent mark are:
· Mark Kennedy with 37.9 percent in 2006 against Klobuchar.
· Wheelock Whitney with 39.3 percent in 1964 against Eugene McCarthy.
· Incumbent Joseph Ball with 39.8 percent in 1948 against Humphrey.
Prior to the DFL merger, other low-water marks for the GOP (often in competitive three-way races) include:
· N.J. Holmberg with 19.8 percent in 1934 against Farmer Laborite Henrek Shipstead and Democrat Einar Hoidale.
· Arthur Nelson with 33.7 percent in 1928 against Farmer Laborite Henrik Shipstead.
· Incumbent Frank Kellogg with 35.0 percent in 1922 against Farmer Laborite Henrik Shipstead and Democrat Anna Oleson.
· Incumbent Thomas Schall with 37.6 percent in a 1930 victory against Democrat Einar Hoidale and Farmer-Laborite Ernest Lundeen.
· Theodore Christianson with 37.8 percent in 1936 against Farmer-Laborite Ernest Lundeen.
· Jacob A.O. Preus with 38.7 percent in a 1923 special election against Farmer Laborite Magnus Johnson and Democrat Jas Carley.
Due in part to occasional strong third party showings, Minnesota Republicans have failed to win a majority of the vote in a U.S. Senate race for seven consecutive cycles dating back to 1990.
David Durenberger was the last to eclipse the 50 percent mark when he won a second term with 56.2 percent of the vote in 1988.
Follow Smart Politics on Twitter.