Minnesota Eyes Most Competitive US House Races Since 1994
The last time three Gopher State congressional races were decided by single digits was during the Republican Revolution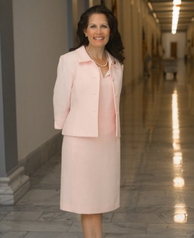 A string of KSTP/SurveyUSA polls released late this month have found three Minnesota U.S. House races to be competitive heading into the home stretch.
Polls of likely voters in the 2nd, 6th, and 8th CD races were all within single digits, with no candidate eclipsing 50 percent of the vote.
Additional polls of the 6th and 8th CDs by the Star Tribune also found the margins in those contests to be within single digits.
If these numbers hold through Election Day, Minnesota election-watchers are in for a rare treat.
A Smart Politics review of Minnesota U.S. House election data finds that the state has only had one cycle in the last 28 years in which three of its eight congressional contests were decided by single digits.
The last time the state had more than two competitive U.S. House races was during the Republican Revolution of 1994.
While none of the six incumbents on the ballot were defeated that cycle, Tim Penny's retirement in the 1st CD flipped one seat to the GOP and Rod Grams' decision to run for the U.S. Senate helped the DFL retake the open 6th CD.
Three DFLers took home victories despite fierce challenges from their Republican opponents:
· Incumbent David Minge defeated Gary Revier by 7.0 points in the 2nd CD.
· Bill Luther beat Tad Jude by 0.2 points in the open 6th CD.
· Incumbent Collin Peterson defeated Bernie Omann by 2.6 points in the 7th CD.
The average victory margin across all eight districts that cycle was 17.0 points – the lowest in the state since the Election of 1962 (14.8 points).
The 1994 election is the only cycle from 1984 through 2010 in which three races were decided by single digits in the Gopher State, with the average victory margin of these 112 races coming in at 27 points during this 14-cycle span.
Prior to 1994, the last time Minnesota had more than two competitive races in a cycle was 1982 – a redistricting year:
· Tim Penny beat GOP incumbent Tom Hagedorn by 3.3 points in the 1st CD.
· Vin Weber beat DFLer James Nichols by 9.0 points in the 2nd CD.
· Gerry Sikorski defeated Republican incumbent Arlen Ehrdahl by 1.6 points in the 6th CD.
· Republican incumbent Arlan Stangeland was victorious over Gene Wenstrom by 0.6 points in the 7th CD.
And now Minnesotans may have at least three close races to track on the evening of November 6th.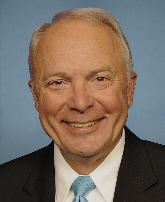 In the 2nd CD race between five-term Republican incumbent John Kline and former DFL State Representative Mike Obermueller, KSTP/SurveyUSA found Kline with an eight-point advantage, 49 to 41 percent, with 11 percent undecided.
In the high-profile 6th CD race between three-term incumbent Michele Bachmann and DFL challenger Jim Graves, KSTP/SurveyUSA found Bachmann with a nine-point advantage (50 to 41 percent) with the Star Tribune putting Bachmann up six (51 to 45 percent).
In the state's 8th CD contest between freshman Republican Chip Cravaack and former three-term DFLer Rick Nolan, KSTP/SurveyUSA polling showed Nolan up one point (46 to 45 percent) while the Star Tribune poll found Nolan up seven (50 to 43 percent).
Minnesota's congressional races in the 1st and 3rd districts have not yet been polled by non-partisan organizations, though incumbents Tim Walz and Erik Paulsen are expected to have less trouble with their challengers than Kline, Bachmann, and Cravaack.
However, two of Walz's three victories in the 1st CD have been decided by single digits (5.6 points in 2006 and 5.3 points in 2010) while Paulsen's open seat win in 2008 was decided by just 7.6 points.
The competitive races in 2012 are a distinct change of pace for the state that has endured a number of blow-out races in recent cycles.
Across the five cycles of the last redistricting period (2002 through 2010), only seven of Minnesota's 40 U.S. House races were decided by single digits, or 17.5 percent of all races – the third lowest percentage across the 16 decades dating back to the 1850s.
The only redistricting periods with a smaller percentage of competitive races were from 1972-1980 (5 of 40 races, 12.5 percent) and 1912-1920 (7 of 50, 14.0 percent).
The average victory margin across the 40 congressional contests from 2002-2010 was 25.8 points.
The most dramatic battle for the U.S. House in Minnesota history took place after redistricting in 1892, when six of the state's seven congressional districts were decided by single digits including three by less than four points.
Republicans won four of these seats with Democrats winning two and a People's Party candidate winning one with an average victory margin across the seven districts of just 6.7 points.
Although all three competitive races on the ballot this cycle involve GOP incumbents, history suggests at least one (if not two) should survive: since the Election of 1892 the Republican Party has held at least two U.S. House seats in Minnesota in every cycle.
Follow Smart Politics on Twitter.