Less than 1% of Voting Eligible Population Polled in Battleground States This Cycle
After more than 640 polls, 531,000 individuals have been surveyed this cycle about the Romney-Obama horserace across the 57.3 million voting eligible population of the 10 main battleground states; residents in Florida and Ohio have been surveyed the most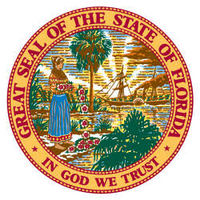 With high-profile criticisms of public opinion polls being fired off by partisans and candidates seemingly every day, a steady stream of multiple national and statewide surveys nonetheless continues to be released in the closing days of the 2012 campaign.
The go-to criticism of pollsters this cycle has been with regard to the percentages of Democrats and Republicans represented in the samples of likely voters – and how those percentages are going to match up with who turns out on Election Day.
Of course, partisanship can be somewhat fluid within the electorate, and thus it is sometimes difficult to assess whether a polling organization's party ID sample is suspiciously high or low at a moment in time.
Skeptics of polls can also occasionally be heard objecting, "Well, they never interviewed me!" as a reason why survey results should be viewed as illegitimate.
The whole purpose of conducting public opinion surveys is to contact a small slice of the population that, if a survey organization's methods are strong, garners them a representative sample in that slice.
In 2012, hundreds of polls have been conducted to date on the presidential race in the key battleground states across the country.
Which states have been polled most frequently – and how many people have actually been surveyed?
A Smart Politics review of Romney vs. Obama horserace public opinion data this cycle finds that less than 1 percent of the voting eligible population of the top battleground states have been surveyed, with Floridians being the most frequently contacted followed by individuals in Ohio, Virginia, and Pennsylvania.
(Note: this study tracks the largest possible percentage of the population that has been surveyed and assumes, for the sake of argument, that no respondent was interviewed more than once this cycle).
Smart Politics tabulated the number of polls in the Top 10 battleground states conducted by media outlets, robo-pollsters, as well as left- and right-leaning survey organizations whose results were made publicly available during the 2012 cycle through Sunday, October 28th. (Candidate-sponsored polls were not included).
The battleground states under analysis were Colorado, Florida, Iowa, Nevada, New Hampshire, North Carolina, Ohio, Pennsylvania, Virginia, and Wisconsin.
Florida has been the most frequently surveyed battleground state with 102 polls conducted this cycle on the Romney vs. Obama matchup. A total of 89,599 Floridians have been surveyed to date.
Ohio was next at 93 surveys and 87,097 polling respondents followed by Virginia (81; 70,845), Pennsylvania (67; 53,359), North Carolina (67; 48,038), Wisconsin (62; 50,938), Colorado (49; 37,962), New Hampshire (47; 35,054), Nevada (38; 26,379), and Iowa (35; 31,821).
However, with electoral votes ranging from a low of four (New Hampshire) to a high of 29 (Florida) the pool of potential voters varies significantly among these top swing states.
As a result, the percentage of potential voters reached by these surveys varies substantially as well.
New Hampshire residents have been polled at the highest rate, with 3.46 percent of the voting eligible population (VEP) surveyed on the Romney-Obama horserace.
Next is Nevada at 1.48 percent of the VEP, followed by Iowa (1.41 percent), Virginia (1.22 percent), Wisconsin (1.20 percent), Colorado (1.04 percent), Ohio (1.01 percent), North Carolina (0.69 percent), Florida (0.67 percent), and Pennsylvania (0.55 percent).
Overall, that means less than 1 percent of the voting eligible population has been surveyed about the Romney-Obama horserace in these 10 prominent swing states with approximately one week left until Election Day (again, assuming no respondent was interviewed more than once).
Through Sunday, 531,092 residents have been surveyed across 641 polls from a voting eligible population pool of 57,389,331 residents across these 10 battleground states, or 0.93 percent.
All this is not to suggest that the overall low percentage of individuals polled over the course of an election cycle makes public opinion polls inaccurate or not useful per se.
The accuracy and expected value of a poll is dependent on a number of factors such as the methodology of the polling organization and the point in time in which the poll is released.
However, it is possible that public skepticism as to the veracity and value of polling – in an increasingly polarized partisan environment – may be heightened due to the fact that very few individuals are ever exposed to the polling process in a given election cycle.
Number of Individuals Polled in Presidential Horserace Surveys in Battleground States
State

VEP

# Surveys

% Surveyed

# Surveyed

Florida

13,348,802

102

0.67

89,599

Ohio

8,644,958

93

1.01

87,097

Virginia

5,808,768

81

1.22

70,845

Pennsylvania

9,674,379

67

0.55

53,359

Wisconsin

4,233,992

62

1.20

50,938

North Carolina

6,970,868

67

0.69

48,038

Colorado

3,654,045

49

1.04

37,962

New Hampshire

1,013,741

47

3.46

35,054

Iowa

2,263,375

35

1.41

31,821

Nevada

1,776,403

38

1.48

26,379

Total

57,389,331

641

0.93

531,092
Table includes polls released through October 28, 2012. VEP (voting eligible population) data source: United States Elections Project. Right hand column represents the largest possible percentage – assuming no respondent was interviewed more than once. Table compiled by Smart Politics.
Follow Smart Politics on Twitter.