Romney-Bills and Klobuchar-Obama Voter Gaps Could Make History in Minnesota
Kurt Bills is running 22 points behind his party's presidential nominee in Minnesota according to a new Star Tribune poll – on pace to eclipse the worst-ever mark of -17 points since the DFL merger in 1944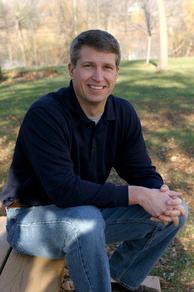 How bleak are things looking for the Kurt Bills campaign?
Smart Politics recently reported that Bills was on track for the second worst performance by a Minnesota U.S. Senate candidate since the Great Depression.
And the polls just keep getting worse, not better.
A new Star Tribune survey found Bills trailing one-term DFL incumbent Amy Klobuchar by an astounding 65 to 22 percent – his worst showing in a poll to date.
Bills – who has previously been publicly critical of polls as Democratic-skewed – has little room to complain this time around as the sample of likely voters in the same poll also found Mitt Romney closing in on Barack Obama at the top of the ticket, trailing by just 47 to 44 percent.
If those numbers hold – though it seems difficult to believe things could turn out this bad for a major party nominee in the Gopher State – Bills will shatter another record in the Gopher State.
Smart Politics analyzed the difference between the vote for each party's U.S. Senate and presidential nominees when they both appeared on the same ballot over the last seven decades.
Of these 22 U.S. Senate candidacies, the largest ever deficit was turned in by Republican Jerry Brekke in 1976.
Brekke won just 25.0 percent of the vote that year with Gerald Ford winning 42.0 percent at the top of the ticket, or a -17.0-point gap.
Only two other candidates have sunk double digits below their party's presidential nominee since the DFL merger: DFLers Hubert Humphrey III in 1988 and AL Franken in 2008.
Humphrey notched only 40.9 percent of the vote in his loss to David Durenberger in 1988 – 12 points behind Michael Dukakis' 52.9 percent en route to the Massachusetts governor carrying Minnesota's 10 electoral votes against George H.W. Bush.
In 2008, Al Franken's 42.0 percent was 12.1 points behind Barack Obama – in significant part due to the strong showing by Independence Party nominee Dean Barkley who won 15.2 percent and depressed the numbers of both Franken and Norm Coleman.
Usually the gap between a party's vote for president and U.S. Senator in Minnesota is rather small.
The vote for 10 of the 22 major party U.S. Senate candidates on the ballot in Minnesota during presidential election years since 1944 was within four points (in either direction) of their presidential nominee.
For 16 of 22 nominees the spread was within single digits of the vote for the presidential ticket.
The average (absolute value) difference between the presidential and U.S. Senate votes has been 6.3 points across all candidates.
On the flip side, should Amy Klobuchar end up anywhere near the 65 percent mark she garnered in the recent Star Tribune poll, she will likely find herself outperforming the top of the ticket in a presidential cycle at a historic level.
The Star Tribune numbers show voters giving Klobuchar 18 more points of support from Minnesotans (65 percent) than what they give President Obama (47 percent).
Since the DFL merger, the best a U.S. Senate candidate has performed vis-à-vis their party's presidential nominee is +12.6 points when Hubert Humphrey won 67.5 percent of the vote in 1976 and Jimmy Carter carried the state with 54.9 percent.
Other particularly strong senate candidacies were recorded by Walter Mondale in 1972 (+10.6 points over George McGovern) and Dave Durenberger in 1988 (+10.3 points above George H.W. Bush).
Gap in Vote for U.S. Senator and President by Party in Minnesota Since DFL Merger, 1944-2008
Year

Party

Senate nominee

%

Presidential nominee

%

Difference

1976

DEM

Hubert Humphrey

67.5

Jimmy Carter

54.9

12.6

1972

DEM

Walter Monday

56.7

George McGovern

46.1

10.6

1988

GOP

Dave Durenberger

56.2

George H.W.Bush

45.9

10.3

1984

GOP

Rudy Boschwitz

58.1

Ronald Reagan

49.5

8.6

1960

DEM

Hubert Humphrey

57.5

John Kennedy

50.6

6.9

1996

GOP

Rudy Boschwitz

41.3

Bob Dole

35.0

6.3

1964

GOP

Wheelock Whitney

39.3

Barry Goldwater

36.0

3.3

1948

DEM

Hubert Humphrey

59.8

Harry Truman

57.2

2.6

1952

GOP

Edward Thye

56.6

Dwight Eisenhower

55.3

1.3

2000

DEM

Mark Dayton

48.8

Al Gore

47.9

0.9

1948

GOP

Joseph Ball

39.8

Thomas Dewey

39.9

-0.1

1996

DEM

Paul Wellstone

50.3

Bill Clinton

51.1

-0.8

1952

DEM

William Carlson

42.5

Adlai Stevenson

44.1

-1.6

2008

GOP

Norm Coleman

42.0

John McCain

43.8

-1.8

2000

GOP

Rod Grams

43.3

George W. Bush

45.5

-2.2

1964

DEM

Eugene McCarthy

60.3

Lyndon Johnson

63.8

-3.5

1960

GOP

P. Kenneth Peterson

42.2

Richard Nixon

49.2

-7.0

1984

DEM

Joan Anderson Growe

41.3

Walter Mondale

49.7

-8.4

1972

GOP

Phil Hansen

42.9

Richard Nixon

51.6

-8.7

1988

DEM

Hubert Humphrey III

40.9

Michael Dukakis

52.9

-12.0

2008

DEM

Al Franken

42.0

Barack Obama

54.1

-12.1

1976

GOP

Jerry Brekke

25.0

Gerald Ford

42.0

-17.0
Table compiled by Smart Politics.
Follow Smart Politics on Twitter.