Projections: 2012 Gubernatorial Races
Western states to provide high drama late Tuesday down the ballot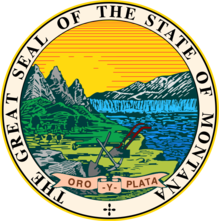 Although the presidential race and key U.S. Senate contests will steal the headlines Tuesday evening, there are nonetheless probably going to be a few tight gubernatorial races that may not be called until Wednesday (or beyond).
Out West, toss-up open seat races in Montana and Washington could go down to the wire.
In Washington, Democratic congressman Jay Inslee seeks to extend the longest Republican gubernatorial drought in the nation over GOP nominee Rob McKenna.
The State of Washington last elected a Republican governor in 1980 (John Spellman) and only the current Democratic losing streak in South Dakota, where a Democrat last won in 1974, is longer across the 50 states (Democrats also last won the governor's mansion in Utah in 1980).
In Montana, as popular term-limited Democrat Brian Schweitzer exits the office, Democratic State Attorney General Steve Bullock and former GOP U.S. Representative Rick Hill square off in another close race west of the Mississippi.
The strength of the vote for Libertarian nominee Ron Vandevender in the Treasure State may be determinative, as it was in Montana's closely-decided 2006 U.S. Senate race that went to the Democrats. Hill, however, has led Bullock in most autumn polling.
A third open seat race in New Hampshire, between Democrat Maggie Hassan and Republican Ovide Lamontagne, should also be competitive with only a few of the remaining eight gubernatorial races likely to be decided by single digits (e.g. Indiana, Missouri, possibly North Carolina).
Smart Politics 2012 Gubernatorial Projections
State

Projection

Status

Delaware

Jack Markell (inc.)

Democratic hold

Indiana

Mike Pence

Republican hold

Missouri

Jay Nixon (inc.)

Democratic hold

Montana

Steve Bullock

Democratic hold

New Hampshire

Maggie Hassan

Democratic hold

North Carolina

Pat McCrory

Republican pick-up

North Dakota

Jack Dalrymple (inc.)

Republican hold

Utah

Gary Herbert (inc.)

Republican hold

Vermont

Peter Shumlin (inc.)

Democratic hold

Washington

Jay Inslee

Democratic hold

West Virginia

Earl Ray Tomblin (inc.)

Democratic hold
Follow Smart Politics on Twitter.