Projections: 2012 U.S. Senate Races
Early expectations of a Republican takeover of the nation's upper legislative chamber may have lost steam, but close races still abound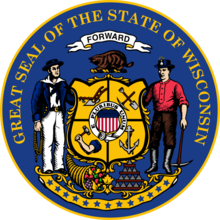 With the Democratic caucus defending 23 of the nation's 33 U.S. Senate seats on the ballot Tuesday, including several in red and purple states, Republicans were quite optimistic about their chances of winning back the chamber coming out of the 2010 election.
After damaging gaffes by Republican candidates in Missouri and Indiana, the launching of a popular independent candidacy in Maine, and stronger than expected Democratic campaigns in Wisconsin and North Dakota, the GOP had to inevitably temper expectations.
The end result, however, is that as many as 5 to 10 seats could still change colors – including a handful of true 'toss-up' contests in states like Montana, Virginia, and Wisconsin which have shown exceedingly tight polling for several months.
With Democrats defending open seat races in Virginia and Wisconsin, the most vulnerable Democratic incumbent is Jon Tester in Montana, who has his hands full with Republican U.S. Representative Denny Rehberg.
Tester is also facing a Romney victory at the top of the ticket, however Montana has the richest history among the 50 states in split-ticket voting between presidential and U.S. Senate candidates.
Montanans have sent Democrats to the Senate nine times during 17 presidential election cycles when the GOP presidential nominee carried the state, or 53 percent of the time, including seven of 10 elections since 1952.
The Treasure State is the only one in the nation to boast more split-ticket voting than straight-party voting between these two offices over the past 100 years.
Tester is also hoping a strong performance by Libertarian Dan Cox will pull votes away from Rehberg – just as Stan Jones did during the Democrat's 3,512-vote win over three-term GOP incumbent Conrad Burns in 2006.
But before Montana's returns come in there will be plenty of competitive or notable races to watch in Virginia, Connecticut, Indiana, Massachusetts, Missouri, Ohio, and Wisconsin.
And could there be a few upsets among this batch of senate contests? One should not be surprised…
Smart Politics 2012 U.S. Senate Projections
State

Projection

Status

Arizona

Jeff Flake

Republican hold

California

Dianne Feinstein (inc.)

Democratic hold

Connecticut

Chris Murphy

Democratic caucus hold

Delaware

Tom Carper (inc.)

Democratic hold

Florida

Bill Nelson (inc.)

Democratic hold

Hawaii

Mazie Hirono

Democratic hold

Indiana

Joe Donnelly

Democratic pick-up

Maine

Angus King

Independent pick-up

Maryland

Ben Cardin (inc.)

Democratic hold

Massachusetts

Elizabeth Warren

Democratic pick-up

Michigan

Debbie Stabenow (inc.)

Democratic hold

Minnesota

Amy Klobuchar (inc.)

Democratic hold

Mississippi

Roger Wicker (inc.)

Republican hold

Missouri

Claire McCaskill (inc.)

Democratic hold

Montana

Jon Tester (inc.)

Democratic hold

Nebraska

Deb Fischer

Republican pick-up

Nevada

Dean Heller (inc.)

Republican hold

New Jersey

Bob Menendez (inc.)

Democratic hold

New Mexico

Martin Heinrich

Democratic hold

New York

Kirsten Gillibrand (inc.)

Democratic hold

North Dakota

Rick Berg

Republican pick-up

Ohio

Sherrod Brown (inc.)

Democratic hold

Pennsylvania

Bob Casey (inc.)

Democratic hold

Rhode Island

Sheldon Whitehouse (inc.)

Democratic hold

Tennessee

Bob Corker (inc.)

Republican hold

Texas

Ted Cruz

Republican hold

Utah

Orrin Hatch (inc.)

Republican hold

Vermont

Bernie Sanders (inc.)

Independent hold

Virginia

Tim Kaine

Democratic hold

Washington

Maria Cantwell (inc.)

Democratic hold

West Virginia

Joe Manchin (inc.)

Democratic hold

Wisconsin

Tammy Baldwin

Democratic hold

Wyoming

John Barrasso (inc.)

Republican hold

</table/

Follow Smart Politics on Twitter.

Scroll To Top