Democrats Amass 144 Consecutive US House Victories in Four Northeastern States
Democratic nominees have won 144 U.S. House contests in a row in Massachusetts, Connecticut, Maine, and Rhode Island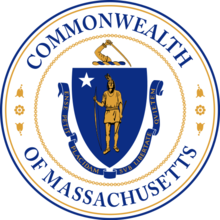 As Republicans become more and more scarce in the northeast, Democrats in a few states are racking up some gaudy winning streaks.
Overall, Democrats swept U.S. House races in eight states last week with all but one (Hawaii) located in the northeastern part of the country: Connecticut, Delaware, Maine, Massachusetts, New Hampshire, Rhode Island, and Vermont.
Democrats have compiled double-digit winning streaks in four of these states with Massachusetts way out in front with 91 consecutive victories in general and special elections since 1996, followed by Rhode Island with 20, Maine with 18, and Connecticut with 15.
Vermont (four in a row since 2006), Hawaii (four since 2010), Delaware (two since 2010), and New Hampshire (two in 2012) are the only other states with active statewide Democratic congressional victory streaks.
In Massachusetts, one of the best Republican chances to pry away a seat from the Democratic U.S. House delegation fell just short in the state's 6th CD where beleaguered 8-term incumbent John Tierney eked out a 1-point victory over Richard Tisei.
Every other Democratic candidate in Massachusetts carried their district by at least 25 points giving the party 91 wins in a row since the 1996 cycle.
Democrats have now swept all 89 seats over the last nine general elections in the Bay State plus an additional two special election victories in 2001 (in the 9th CD) and 2007 (5th CD).
The 91-race victory streak is the longest by any political party in the history of Massachusetts.
Since 1944, the Republican Party has picked up only two seats in the state (both in 1992).
Rhode Island Democrats have won 20 consecutive U.S. House contests dating back to 1994 when Patrick Kennedy and current senator Jack Reed won seats.
Last week the streak continued with victories by David Cicilline in the 1st CD (by 12.2 points) and James Langevin in the 2nd (by 20.8 points).
Cicilline, who struggled to reach the 50 percent mark during the GOP wave of 2010, was once considered to be one of the few vulnerable northeastern Democrats this cycle.
The Ocean State's 10-cycle, 20-seat Democratic run falls far short of the party's all-time mark, however.
Democrats compiled 41 consecutive wins in the state's two congressional districts from 1940 through 1978.
Rhode Island's 1st CD was captured at the ballot box by just two Democrats during a 46-year span: Aime Forand (1940-1958) and Fernand St. Germand (1960-1986).
Three Democrats, meanwhile, were elected in the 2nd CD over a 38-year period: John Fogarty (1940-1966), Robert Tiernan (1967-1972), and Edward Beard (1974-1978).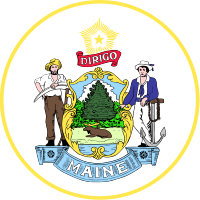 In Maine, Democrats have won 18 straight U.S. House races dating back to 1996 when Tom Allen unseated one-term GOP incumbent James Longley in the 1st CD and future governor John Baldacci won reelection in the 2nd.
Last week, Mike Michaud and Chellie Pingree cruised to 16.4 and 29.4-point victories in the 1st and 2nd CDs respectively.
The longest previous streak for Democrats in the Pine Tree State was just six contests when the party swept the elections of 1966, 1968, and 1970.
In Connecticut, Democrats extended their U.S. House election streak to 15, by sweeping the state's five congressional districts for the third cycle in a row.
Elizabeth Esty's 3.3-point win in the state's open 5th CD race was the narrowest victory margin for the Democrats during this stretch (slightly smaller than Jim Hines' 4.0-point win in the 4th CD in 2008).
This current run by the Democrats in the Nutmeg State is by far its best ever: the party had never previously swept all Connecticut congressional races in back-to-back cycles since the founding of the party in 1828 – doing so only in single cycles in 1842 (winning all four seats), 1852 (four), 1912 (five), 1936 (six), 1940 (six), 1958 (six), and 1964 (six).
The 15 congressional district Democratic streak in Connecticut is tied for the second longest by either party since the founding of the GOP in in the mid-1850s: Republicans won 38 straight races from 1894 to 1908 and 15 in a row from 1924 to 1928.
Follow Smart Politics on Twitter.