Ohio: Gerrymandering 1, Obama Coattails 0
With only four Democratic U.S. Representatives elected from Ohio in 2012, the Buckeye State is sending the smallest number and percentage of allies of a newly-elected president to D.C. in state history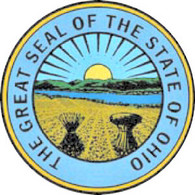 Ohio's congressional races made a lot of headlines throughout the 2012 cycle.
After the new census, reapportionment resulted in the state losing two seats and seeing its delegation dwindle for the fifth consecutive decade down to 16 districts.
This resulted in various incumbent-on-incumbent matchups in the primary and general elections, causing one of the delegation's high profile members, former Democratic presidential candidate Dennis Kucinich, to speculate he may bolt to run from the State of Washington instead. (Kucinich would ultimately lose in the 9th CD primary to Marcy Kaptur).
And then there were frequent allegations of gerrymandering when the Republican-controlled legislature drew the new 16 congressional districts, which included a thin, snake-like Democratic-heavy 9th CD that stretched from Toledo in the northwest nearly all the way to Cleveland in the northeast.
(An anti-gerrymandering ballot initiative, to create a 12-person citizen commission to draw congressional and state legislative district lines, was defeated by more than 25 points on Election Day).
All the while, the state was the premiere battleground in the presidential race between Barack Obama and Mitt Romney.
What was the end result of all this madness?
A Smart Politics analysis finds that Ohioans will be sending the lowest number (four) and percentage (25 percent) of U.S. House members from the party of a newly elected president in the Buckeye State across the 47 presidential election cycles since the birth of the modern two-party system in 1828.
Overall, an average of 62 percent of Ohio U.S. Representatives were elected from the same party as the winning presidential candidate, including at least half in 36 of these 47 cycles since 1828.
However, despite Barack Obama winning a majority of the vote statewide, Ohio Democrats only carried four of 16 newly-drawn U.S. House seats, or 25 percent, winning the 3rd (Joyce Beatty), 9th (Marcy Kaptur), 11th (Martha Fudge), and 13th (Tim Ryan) congressional districts.
That sets a new low-water mark in the state, dropping below the Election of 1944 when just six of 23 Democrats won U.S. House seats (26.1 percent) as Franklin Roosevelt was elected to a fourth term.
During that cycle, however, Ohio cast its electoral votes for Republican Thomas Dewey – one of just eight cycles since 1828 in which it did not vote for the winning presidential candidate (along with 1836, 1844, 1848, 1856, 1884, 1892, 1960).
In fact, five of the 10 previous cycles in which Ohio sent less than half of its representatives to D.C. from the party of the winning presidential candidate took place in cycles in which the state backed the losing presidential nominee:
· 1836: voting for Whig William Harrison and electing just 8 of 19 Democrats (42.1 percent)
· 1848: voting for Democrat Lewis Cass and 8 of 21 Whigs (38.1 percent)
· 1856: voting for Republican John Fremont and 8 of 21 Democrats (38.1 percent)
· 1944: voting for Republican Thomas Dewey and 6 of 23 Democrats (26.1 percent)
· 1960: voting for Republican Richard Nixon and 7 of 16 Democrats (30.4 percent)
In addition to 2012, the state also elected less than half of its U.S. House delegation to the winning presidential candidate's party in 1964 (41.7 percent), 1976 (43.5 percent), 1984 (47.6 percent), 1988 (47.6 percent), and 1996 (42.1 percent).
In 1920, Ohio voted Republicans into office in 100 percent of its 22 congressional districts as native Ohioan Warren Harding was elected president.
The Buckeye State also eclipsed the 90 percent mark in 1904 (electing 20 of 21 Republicans, 95.2 percent) and 1936 (22 of 24 Democrats, 91.7 percent).
It should be noted that in the 14 contested congressional districts in 2012, Republican candidates did win a majority of the vote.
Republican U.S. House candidates won 2.31 million votes (51.6 percent) compared to 2.06 million for Democrats (46.1 percent), and a shade over 100K for third parties (2.3 percent).
Speaker of the House John Boehner in the 8th CD and Democrat Marcia Fudge in the 11th CD ran unopposed.
Follow Smart Politics on Twitter.