DeMint Resignation in History: 1 in 3 South Carolina US Senators Resigned
DeMint will join the likes of Charles Pinckney, Thomas Sumpter, John Calhoun, and Strom Thurmond – former South Carolina U.S. Senators who resigned from the highest legislative office in the land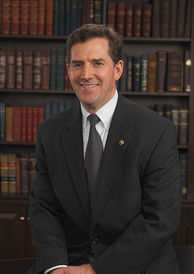 South Carolina junior Republican U.S. Senator Jim DeMint's surprise announcement that he would be leaving the chamber in early January to head the conservative think tank Heritage Foundation managed to knock the fiscal cliff off the headlines for a while on Thursday.
For although DeMint was simply 1 of 100 in the senate, he was also an unofficial voice of the Tea Party, one of the most vocal critics of Barack Obama, and among the Top 10 most mentioned senators in broadcast media reports.
Still, while DeMint's forthcoming departure was unexpected, it is far from unprecedented in a state in which nearly 20 of his predecessors did the very same.
A Smart Politics analysis of data culled from the Congressional Biographical Directory finds that 1 in 3 South Carolina U.S. Senators have resigned in the history of the state, including a Vice President, a Supreme Court Justice, and a presidential candidate.
With just four U.S. Senators representing South Carolina over the last 46 years – and two of these (Strom Thurmond and Ernest Hollings) serving for 85+ years collectively during their tenures – the state is not used to seeing new faces in the nation's upper legislative chamber.
Nonetheless, 18 of the 55 individuals who have served as U.S. Senator from South Carolina eventually resigned from the post, or 33 percent, with one (Pierce Butler) doing so on two occasions for a total of 19 resignations.
Some left due to illness, some to accept a position in another political office, and some to simply retire from politics altogether before their term expired.
Butler, one of the state's inaugural senators to the 1st Congress, was the first South Carolinian to resign from the senate – doing so in 1796 after being reelected in 1792.
Six years later, Butler would be elected again to the state's other senate seat after the death of John Colhoun in 1802. Butler would resign for a second time in 1804 and retire from politics.
Between 1796 and 1852 a total of 12 senators from South Carolina resigned, or once every 4+ years.
Among those who resigned were former Revolutionary War hero Thomas Sumter (in 1810, retiring from public service) and former Governor Charles Pinckney – a cousin of two-time Federalist presidential nominee Charles Cotesworth Pinckney and an ancestor of several prominent 19th Century South Carolina politicians.
Pinckney resigned in 1801 to become Minister to Spain under Thomas Jefferson's administration.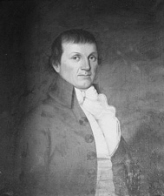 Also among the ranks of the resigned is John Calhoun – former Vice President under John Quincy Adams and Andrew Jackson, former Secretary of War under James Monroe, and a powerful voice in the state's rights (Nullifier Party) movement in the 1830s.
After serving nearly four years as Jackson's VP, Calhoun was elected to the Senate in 1832 and served for a little more than 10 years before resigning in March 1843.
Following a brief stint as Secretary of State under John Tyler, Calhoun would return to the senate in 1845 until his death in 1850.
While Democratic Senators James Chestnutt and James Hammond technically 'withdrew' from the body in November 1860 – one month in advance of South Carolina's secession from the Union – the senator who crafted the U.S. Senate resolution that later declared their seats (and those of other southerners) vacant in March 1861 stated "the acts that took place here were a resignation."
South Carolina would then go more than 80 years before its next senatorial resignation – Democrat James Byrnes in 1941.
And Byrnes had good reason to do so: he was selected to be Franklin Roosevelt's sixth appointment to the U.S. Supreme Court. (Byrnes was confirmed by his former colleagues by a voice vote, but served only just over a year on the Court).
The last senator to resign from South Carolina prior to DeMint was a former governor, presidential candidate, and owner of the third longest all-time service in the chamber – Strom Thurmond.
Thurmond famously won his first U.S. Senate race in 1954 as a write-in candidate in what would otherwise have been an uncontested election for Democratic nominee Edgar Brown.
But Thurmond resigned one and a half years later in April 1956, as he had pledged to do before the election, so that state would have a contested Democratic primary for the seat. Thurmond was reelected and came back to the senate in November 1956.
DeMint is the only Republican senator to resign from the Palmetto State.
South Carolina U.S. Senate Resignations, 1789-Present
Year

Senator

Party

1796

Pierce Butler

Democratic Republican

1798

John Hunter

Democratic Republican

1801

Charles Pinckney

Democratic Republican

1804

Pierce Butler

Democratic Republican

1810

Thomas Sumpter

Democratic Republican

1816

John Taylor

Democratic Republican

1832

Robert Hayne

Nullifier

1833

Stephen Miller

Nullifier

1842

William Preston

Whig

1843

John Calhoun

Democrat

1845

Daniel Huger

Democrat

1846

George McDuffie

Democrat

1852

Robert Rhett

Democrat

1860

James Chestnutt*

Democrat

1860

James Hammond*

Democrat

1941

James Byrnes

Democrat

1954

Charles Daniel

Democrat

1956

Strom Thurmond

Democrat

2013

Jim DeMint

Republican
* Technically 'withdrew' from the U.S. Senate, though later viewed as a resignation and seats were declared vacant. Table compiled by Smart Politics.
Follow Smart Politics on Twitter.