Tim Kaine: Another Minnesota Export?
Two Minnesota-born U.S. Senators have been elected to seats outside of the Gopher State over the last two cycles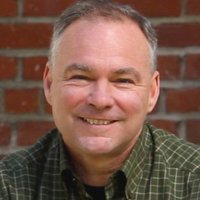 Amy Klobuchar technically wasn't the only Minnesotan elected to the U.S. Senate last month.
At least, not the only Minnesota-born candidate.
For the second consecutive cycle, a Senate candidate born in Minnesota was elected to represent a state beyond the Land of 10,000 Lakes.
In 2010, that candidate was Wisconsin's Ron Johnson.
In 2012, it was former Virginia Governor Tim Kaine.
In January, Kaine (born in St. Paul, though raised in Kansas) will join Johnson (Mankato) and Klobuchar (Plymouth) as the three current Minnesota-born members of the nation's upper legislative chamber.
The newly elected junior Senator from Virginia is one of several Gopher State "exports," who found their way to the U.S. Senate from outside their birth state.
Over the last 100 years, a total of seven individuals who were born in Minnesota have been elected to U.S. Senate seats elsewhere.
Medford-born Republican Lynn Frazier did not spend his entire childhood in Minnesota – moving to the Dakota Territory when he was seven.
Shortly after serving four years as governor, Frazier was elected to the U.S. Senate from North Dakota in 1922 by 4.6 points over Democrat J.F.T. O'Connor.
Frazier was reelected by 60.3 points in 1928 and 18.0 points in 1934 before failing to win the GOP nomination in 1940.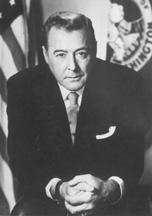 Moorhead-born Democrat Warren Magnuson grew up in Minnesota before leaving for college in North Dakota in the early 1920s, and then traveled even further West – graduating from the University of Washington in 1926.
Magnuson won his first of six terms to the U.S. Senate from the Evergreen State in 1944 in an open seat race, though was appointed to the seat that December as outgoing incumbent Homer Bone resigned shortly after Election Day.
Magnuson was reelected in 1950, 1956, 1962, 1968, and 1974 before his defeat to Republican Slade Gorton in 1980 by 8.3 points with Ronald Reagan at the top of the ticket.
Duluth-born Republican Henry Dworkshak spent his youth and early adulthood in northeastern Minnesota, save for his service in World War I.
After moving to Idaho to continue his work in the newspaper business for several years, Dworkshak handily won a special election in 1946 by 17.1 points over George Donart after the death of Republican John Thomas.
Dworkshak then narrowly lost the 1948 election for the full term to Democrat Bert Miller by 1.5 points; however, he was appointed back to the seat less than a year later in October 1949 after Miller died.
Dworkshak then won another special election in 1950 (by 3.7 points) and was reelected in 1954 (by 25.7 points) and 1960 (by 4.5 points) before dying in office in 1962.
Minneapolis-born Democrat William Benton grew up in Minnesota before heading to Yale for school.
Benton served for just over two years in Connecticut's Class I seat after winning a special election in 1950 to fill the vacancy caused by the resignation of Republican Raymond Baldwin.
Benton defeated Prescott Bush by just 1,102 votes, winning 49.2 to 49.1 percent.
He lost his reelection bid for a full term in 1952 with Republican William Purtell defeating Benton by 8.1 points.
Rochester-born Democrat John Culver – father of former Iowa Governor Chet Culver – was barely elected to the U.S. Senate in an open seat race during the Democrat tsunami of 1974, defeating Republican David Stanley by just 0.7 points.
Six years later Culver would be ousted in an 8.0-point win by current Iowa senior Senator Charles Grassley.
Mankato-born and University of Minnesota graduate Ron Johnson was a political newcomer when he burst on the scene as a Tea Party-backed candidate in 2010.
Johnson defeated three-term Democratic Senator Russ Feingold by 4.8-points that November and will be the state's senior senator once the 113th Congress convenes in January.
Follow Smart Politics on Twitter.