Scott Brown: The Return of the King?
If Scott Brown wins Massachusetts' U.S. Senate special election in June he will return to the chamber with the ninth shortest gap in service in history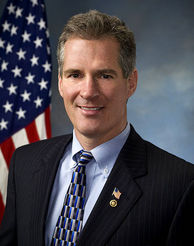 Scott Brown's path to return to the U.S. Senate appears to be much rosier this year than it was during his 2012 reelection bid when he lost his seat to Democrat Elizabeth Warren by 7.6 points.
Brown has not officially entered the race to fill soon to be Secretary of State John Kerry's seat, but has been decidedly engaged in the discussion since Kerry was nominated by President Obama more than a month ago, with favorable poll numbers to boot.
Should Brown run and win he would be the third member in the Senate who has recorded a gap in service – joining New Jersey Democrat Frank Lautenberg (1982-2001; 2003-present) and Indiana Republican Dan Coats (1989-1999; 2011-present).
Overall, 150 of the 1,945 men and women to serve in the U.S. Senate recorded a gap in service during their tenure, or 7.8 percent, ranging from a few weeks to more than 25 years.
Only 38 of these Senators served during the direct election era of the last century and Brown's return would also make for the shortest departure from the Senate in nearly 100 years and the ninth shortest of all time.
Brown left the Senate at the convening of the 113th Congress on January 3rd and the special election to fill Kerry's seat will be held June 25th.
Presuming Brown wins, he would likely be sworn in by June 26th, or a gap of just five months and 23 days.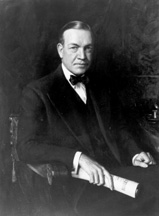 The last time a Senator exited and returned to the chamber that quickly was in 1918.
Oregon Republican Charles McNary was appointed to the Senate in May 1917 to fill the vacancy caused by the death of Senator Harry Lane. That stint ended on November 5, 1918 when Frederick Mulkey was elected to fill the vacancy.
McNary was elected to the full term slated to begin in March 1919, but was appointed to the seat once again after Mulkey resigned and began serving on December 18th – just one month and 13 days after leaving the chamber. (McNary would serve until his death in 1944).
The U.S. Senator with the shortest gap in service is Wisconsin Republican Angus Cameron.
Cameron served a full term from March 4, 1875 to March 3, 1881 but did not run for reelection to his seat.
However, the death of his GOP colleague Matthew Carpenter on February 24th of that year led to a special election in early March, which Cameron won.
Cameron was sworn back into the chamber on March 14, 1881 for an absence of just 11 days.
Another remarkably brief gap in service was turned in by Iowa's James Harlan.
Harlan was out of office for a mere 17 days in January 1857 after first being elected as a Free Soiler in 1855.
Due to what the Biographical Directory of the United States Congress calls "irregularities in the legislative proceedings," Harlan's seat was declared vacant on January 12, 1857.
Harlan was then properly elected – this time as a Republican – and was seated again on January 29th of 1857 – some 17 days later.
Only five other senators returned to the Senate after a shorter absence than Brown's (still hypothetical) five months and 23 days: New Jersey Democratic-Republican John Condit in 1809 (0 months, 18 days), Minnesota Republican William Windom in 1871 (1 month, 10 days), Maine Republican Hannibal Hamlin in 1857 (1 month, 25 days), New Hampshire Republican William Chandler (3 months, 15 days) and West Virginia Unionist / Republican Waitman Willey in 1863 (5 months, 1 day).
Due to the death of Ted Kennedy and Kerry's appointment to Obama's cabinet, Massachusetts is holding Senate elections at a rate not seen in half a century.
Follow Smart Politics on Twitter.