Duckworth, Castro Lead House Freshman Class in Early Media Buzz
While most new U.S. Representatives have lain low during their first month in office, a half-dozen freshmen have received more than half the media coverage of their entire class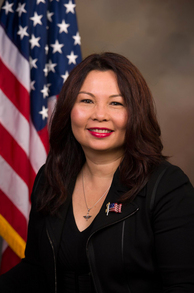 Although D.C. is barely one month into the 113th Congress, a few House freshmen seem to already have established themselves as the media's go-to personalities.
A few have life experiences that give them the authority to speak issues like the military and defense.
Another has become a new national spokesman for his party on immigration.
And another has received attention for his conservative firebrand comments for which Tea Party predecessors like Allen West became known.
And who are these rising media stars on the Hill?
A Smart Politics analysis of news transcripts from seven major outlets (ABC, CBS, CNN, FOX, MSNBC, NBC, NPR) finds that Illinois Democrat Tammy Duckworth has been mentioned in the most reports among House freshmen since the convening of the 113th Congress on January 3rd followed by Texas Democrat Joaquin Castro and Texas Republican Steve Stockman.
Smart Politics examined news transcripts culled from January 3rd through February 3rd and found 59 percent of the seven-dozen new freshmen (49) had been covered by these outlets.
(Note: This freshman tally includes nine U.S. Representatives who had previously served in the chamber, and two who took their seat in November after also winning special elections to their previously vacant seats).
Duckworth (IL-08), an Iraq war veteran and the first female double amputee of the war, was mentioned in 36 broadcast reports and in every outlet under analysis except FOX.
Duckworth was called a "new star" by MSNBC's Rachel Maddow (January 3rd) and was highlighted by several programs on the day the 113th Congress convened (e.g. CBS Morning News, CNN's The Situation Room, CNN Newsroom, The Ed Show, Politics Nation).
During the last month the Illinois congresswoman was also frequently interviewed or quoted on military policy and veterans' issues (MSNBC's Chuck Todd, January 16th; CNN Newsroom, January 19th), gun violence (Starting Point with Soledad O'Brien, January 16th), and women in the military (ABC World News with Diane Sawyer, January 23rd; Anderson Cooper 360 Degrees, January 23rd; NBC Nightly News, January 23rd; CBS This Morning, January 24th; Hardball, January 24th; NPR's Tell Me More, January 28th).
For the latter policy issue, several programs ran clips of a Duckworth quote about the role of women in the military prior to the new Pentagon policy allowing women in combat:
"Well, I didn't lose my legs in a bar fight."
Coming in second at 23 reports, Joaquin Castro (TX-20) entered the House with some buzz due to the amount of attention his twin brother Julian received as a keynote speaker at the 2012 Democratic National Convention.
Castro was named president of the approximately four-dozen House freshmen Democrats and was a focal point of the media when immigration became a front and center issue after the president's inaugural address.
The Texas U.S. Representative was interviewed several times on MSNBC including the Daily Rundown (January 28th), Hardball (January 29th), NOW with Alex Wagner (January 30th), and Live with Thomas Roberts (February 1st).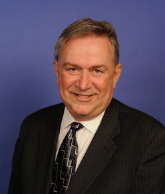 Meanwhile, Castro's Lone Star State Republican colleague Steve Stockman (TX-36) was mentioned in the third most reports among freshmen at 20 – although for an entirely different reason.
Stockman (who previously served one term from the state's 9th CD in the mid-90s) made his mark within a fortnight of taking office again in D.C. by threatening to file articles of impeachment charges against the president as well as "defunding the White House" to thwart Obama's gun control agenda.
Stockman was mentioned in the largest number of reports by any House freshmen on MSNBC with his name coming up multiple times on The Last Word, Politics Nation, The Ed Show, Hardball, and the Rachel Maddow Show.
Republican Tom Cotton of Arkansas' 4th CD received the next most coverage with 18 reports and was the most mentioned freshman on FOX.
Cotton, who volunteered with the 101st Airborne in Iraq and Afghanistan, was quoted or interviewed in several reports on the military and defense, gun control, and his opposition to the Senate confirmation of Chuck Hagel.
The only other two freshmen mentioned in 10 or more reports in the outlets under analysis during the first month of session were Republican congressman Matt Salmon (AZ-05) – who returned to the chamber after a 12-year absence – and Democrat Tulsi Gabbard (HI-02) at 15 reports each.
Overall, these Top 6 most covered freshmen – Duckworth, Castro, Stockman, Cotton, Salmon, and Gabbard – account for 56 percent of the coverage of their entire House class to date.
Rounding out the Top 10 are Democrat Elizabeth Esty (CT-05), Democrat Joe Garcia (FL-26), Republican Ted Yoho (FL-03), and Democrat Ami Bera (CA-07).
Nearly three-dozen freshmen failed to get a single mention by the national broadcast media during their first month in office and more than 50 have not been name-dropped in more than one such report.
Democratic freshmen have been mentioned in an average of 2.9 reports in the broadcast media while their GOP counterparts have averaged 2.4 reports.
Follow Smart Politics on Twitter.