19 Candidates Definitely Running for President in 2016
Fifteen men and four women have already filed their Statement of Candidacy with the FEC – some 3 years, 8 months, and 25 days out from Election Day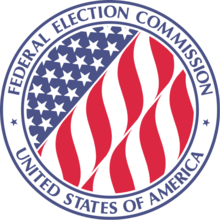 Speculation as to which political officeholders might become contenders in the 2016 presidential election has been an ongoing topic in the media – and well before Barack Obama was even inaugurated after his 2012 victory.
And now the handicapping has begun.
Last week, The Fix published their first rankings of the 2016 Republican field which listed Marco Rubio at the top, followed by Chris Christie, Bobby Jindal, and Paul Ryan.
But for those who cry "Too soon!", it should be noted that there are several Americans for whom it is decidedly not too early to start thinking about 2016.
In fact, they've already filed the paperwork to run.
A Smart Politics review of Federal Election Commission files finds that 19 individuals have already filed their Form 2 Statement of Candidacy to run in the 2016 presidential election.
The catch, of course, is that none of these names – even unforgettable ones such as President Princess Khadijah Jacob-Fambro, Tim "Texas Slim" Day, and President Emperor Caesar – are exactly known quantities in political circles.
But neither are they green behind the ears when it comes to filing FEC paperwork.
In fact, all 19 of these candidates have previously made a run for president, totaling a cumulative 55 times dating back to the 1996 cycle.
Republican Timothy Kalemkarian of Westlake Village, California leads the way having filed his Statement of Candidacy for president in the 1996, 2000, 2004, 2008, 2012, and 2016 cycles (and has already done so for 2020 to boot).
Kalemkarian, who filed his statement for 2016 on February 3, 2011, was actually the second to do so.
More than five months prior, on September 15, 2010, Yinka Abosede Adeshina of Tallahassee, Florida filed her statement for the 2016 cycle.
Adeshina listed her party as Republican, although she filed as a Democrat when she ran in 2012.
Two other candidates filed for 2016 before the 2012 contest – Republican Tim "Texas Slim" Day of Galveston Island, Texas and Republican Lowell Fellure of Hurricane, West Virginia – with seven others filing in November, two in December, and six in January.
Overall, 15 men and four women have filed their Form 2 to the FEC for the 2016 contest.
Six candidates list their political party as Republican, with six as independents (or "none"), two Democrats, one Green, one Socialist Democrat, one Revolutionary, one Anti-Hypocrisy, and one America's Third Party.
Some candidates appear to be quite confident in their campaigns.
For example, Sheila "Samm Tittle", an independent from Fredericksburg, Virginia, named her principal campaign committee "Madame President Tittle."
The committee name of one candidate suggests she might have ulterior motives for running.
The statement of President Princess Khadijah M. Jacob-Fambro, a San Franciscan running under the Revolutionary Party banner, named her campaign committee as follows:
From one alien to another alien – "Lil Wayne" Dwayne Michael Carter Jr. "President Carter" WILL YOU MARRY ME? I AM GOD!!! President Princess Khadijah M. Jacob-Fambro
Interspersed in the text was a smiley face drawn by the candidate.
Another candidate, David Christopher Holcomb of Springfield, Nebraska, includes a photocopy of his business card on his statement.
That card, which lists his law practice address in Denver, Colorado, also reveals his wife's name and the fact that he has no biological children.
Many more details about Mr. Christopher, such as that he is a Conservative Christian who does not use Facebook or Twitter and has no tattoos or piercings, can be found on the blog of his campaign website where he comments quite extensively about identify fraud.
Christopher also states, "For The Record: We The People ARE ALL ANTI-ISLAM & ANTI-MUSLIM" and calls for "Immediate, Full Force And Full Fury Military Strikes By America And Israel On Iran's Nuclear Capabilities, Nuclear Facilities And Nuclear Assets."
On the other side of the ideological spectrum, Green Party candidate Charles Brannan of Chico, California, has his 2016 website up and running, where he proclaims "All wars are crimes."
In keeping with the Green Party mantra, Brannan is reusing his 2008 campaign site domain name. (Brannan ran in 2008, 2012, and 2016).
However, because 2016 is still a few years down the road, some of these early birds are running for other political offices in the meantime.
For example, Democrat Jeff Boss of Guttenberg, New Jersey states on his campaign website that he is running for mayor of New York City as well as governor of New Jersey.
Mr. Boss suggests on his website that the NSA is altering his website and "blocking me from having a fair election," presumably because he accuses the NSA of arranging the 9/11 attacks (as detailed on his website).
Approximately 400 individuals filed a statement of candidacy to run for the presidency in 2012, with the latest filer doing so just a few weeks before the November 6th election (John de Nugent of Apollo, Pennsylvania, on October 25th).
Individuals Filing Statements of Candidacy for 2016 Presidential Election
| | | | |
| --- | --- | --- | --- |
| Filed | Name | Party | Residence |
| 09/15/10 | Yinka Abosede Adeshina | Republican | Tallahassee, FL |
| 02/03/11 | Timothy Charles Kalemkarian | Republican | Westlake Village, CA |
| 06/11/12 | Tim 'Texas Slim' Day | Republican | Galveston Island, TX |
| 10/29/12 | Lowell Jackson Fellure | Republican | Hurricane, WV |
| 11/19/12 | Jeffrey Boss | Democrat | Guttenberg, NJ |
| 11/20/12 | Jerry Leon Carroll | None | Stockton, CA |
| 11/21/12 | David Jon Sponheim | America's Third Party | Oak Harbor, WA |
| 11/21/12 | President Emperor Caesar | Democrat | Cape Coral, FL |
| 11/26/12 | President Princess Khadijah M. Jacob-Fambro | Revolutionary | San Francisco, CA |
| 11/28/12 | Sheila 'Samm' Tittle | Independent | Fredericksburg, VA |
| 11/29/12 | Karin Lynn Swanson | Socialist Democrat | Amarillo, TX |
| 12/11/12 | Robert Carr Wells | Independent | Charlotte, NC |
| 12/19/12 | David Christopher Holcomb | Independent (Christian) | Springfield, NE |
| 01/02/13 | Mark Pendleton | Independent | Salt Lake City, UT |
| 01/03/13 | Michael Dename | Independent | Brooklyn, NY |
| 01/15/13 | John Anson Lee | Republican | Houston, TX |
| 01/16/13 | Temperance Alesha Lance-Council | Anti-Hypocrisy | Pacific Palisades, CA |
| 01/24/13 | Charles Brannan | Green | Chico, CA |
| 01/24/13 | Tyrone Julius | Republican | Washington, D.C. |
Table compiled by Smart Politics from FEC filings.
Follow Smart Politics on Twitter.