The Death of Presidents: Beware of June and July
More than one-third of deceased U.S. presidents died in June or July; none passed away in May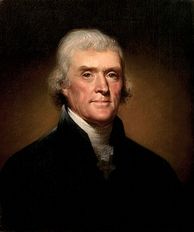 The recognition of George Washington's birthday by the federal government (and Abraham Lincoln's birthday by many state governments and the culture generally) highlights the month of February as the month in which the nation's most famous presidents were born.
Two other presidents were born in February – William Harrison (February 9) and Ronald Reagan (February 6) – though the most common month is October which saw the births of John Adams (October 30), Rutherford Hayes (October 4), Chester Arthur (October 5), Teddy Roosevelt (October 27), Dwight Eisenhower (October 14), and Jimmy Carter (October 1).
Only two presidents have died during the month of February: John Quincy Adams (February 23, 1848) and Woodrow Wilson (February 3, 1924).
The most common time of the year in which the 38 deceased presidents in U.S. history have passed away is the summer.
In fact, more than one-third of deceased presidents have died in the months of June and July – including 12 of the first 22 men to serve in the office.
Six presidents died in the month of June:
· James Madison (June 28, 1836)
· Andrew Jackson (June 8, 1845)
· James Polk (June 15, 1849)
· James Buchanan (June 1, 1868)
· Grover Cleveland (June 24, 1908)
· Ronald Reagan (June 5, 2004)
With seven more dying in July:
· Thomas Jefferson (July 4, 1826)
· John Adams (July 4, 1826)
· James Monroe (July 4, 1831)
· Zachary Taylor (July 9, 1850)
· Martin Van Buren (July 24, 1862)
· Andrew Johnson (July 31, 1875)
· Ulysses Grant (July 23, 1885)
Jefferson and Adams died famously just a few hours apart on Independence Day, with Monroe doing so as well just five years later.
Though they are not the only pair of presidents to die on the same day of the year.
Millard Fillmore and William Taft both passed away on March 8th – in 1874 and 1930 respectively.
Meanwhile, Harry Truman and Gerald Ford both died the day after Christmas – on December 26th 1972 and 2006 respectively.
The only month in which no president has died is May.
· Five died in January: John Tyler, Rutherford Hayes, Teddy Roosevelt, Calvin Coolidge, Lyndon Johnson
· Two in February: John Quincy Adams, Woodrow Wilson
· Four in March: Millard Fillmore, Benjamin Harrison, William Taft, Dwight Eisenhower
· Four in April: William Harrison, Abraham Lincoln, Franklin Roosevelt, Richard Nixon
· One in August: Warren Harding
· Two in September: James Garfield, William McKinley
· Two in October: Franklin Pierce, Herbert Hoover
· Two in November: Chester Arthur, John Kennedy
· Three in December: George Washington, Harry Truman, Gerald Ford
Follow Smart Politics on Twitter.