Getting the Word Out: House Democrats Outhustling GOPers at Press Release Game
House Democrats release 31 percent more press statements per member than Republicans; GOPer Illeana Ros-Lehtinen ranks #1 but Democrats hold 11 of the Top 15 spots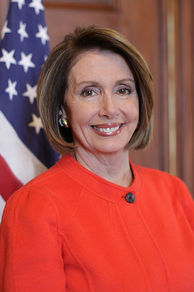 There are many mediums by which members of Congress can get their message out, such as reaching thousands of people instantly by delivering their message in brief snippets via Twitter or other social media or appearing for an interview on national television.
But to completely control the messaging, and to do it long-form so that it can't as easily be taken out of context like in a tweet or a sound bite, many members on Capitol Hill still choose to use the old school method of the press release.
In fact, over 6,000 press releases have been issued by U.S. Representatives during just the first two months of the 113th Congress.
The releases can vary wildly in their subject matter: providing information on district office hours back home or upcoming appearances, explaining votes on key legislation, announcing newly sponsored legislation, or reacting to major speeches (the State of the Union) or events (e.g. the 40th Anniversary of Roe vs. Wade).
Sometimes members take to a press release to attack the media itself – such as Hawaii Democrat Colleen Hanabusa chastising FOX News' Bill O'Reilly for a statement he made "on social conditions in Hawaii, and his characterizations of Asian-Americans."
And sometimes representatives gleefully cite what the media has written about them, such as Tennessee Republican Marsha Blackburn boasting about her #1 ranking as the most conservative woman in the House according to National Journal.
And which U.S. Representatives' staff have been the busiest in issuing press releases (and helped clog up the email inboxes of Capitol Hill reporters) so far this year?
A Smart Politics tabulation of the more than 6,200 press releases issued during the first two months of the 113th Congress finds that Democratic U.S. Representatives have issued statements at a 31.5 percent higher rate than Republicans, and hold 11 of the Top 15 spots.
Note: The data above and below includes every press release issued on the officeholder's official U.S. House website from January 3 through March 3, 2013. The tally does not include statements issued by the nine members of the Republican and Democratic House leadership from the offices related to their respective leadership position, but does include statements released in their capacity as a U.S. Representative.
Overall, Democrats have already issued nearly 400 more press releases during the 113th Congress than Republicans, despite currently being at a 32-member deficit.
Out of power and unable to control the agenda in the lower legislative chamber, Democrats are utilizing the press release in greater numbers to get their message out to the public.
The 200 Democrats in office have issued an average of 16.7 press releases per member (3,342), compared to 12.7 for their 232 GOP counterparts (2,952) – or a 31.5 percent higher rate.
Number of Press Releases Issued by Party in the 113th Congress
Party

US Reps

#

Per member

Democrat

200

3,342

16.7

Republican

232

2,952

12.7

Total

432

6,294

14.6
For press releases issued January 3rd through March 3rd. Data compiled by Smart Politics.
Democrats hold down 11 of the Top 15 slots, although the top spot (with an asterisk) is held by a Republican.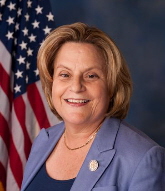 Thirteen-term Florida Republican Congresswoman Illeana Ros-Lehtinen from the state's 27th District has issued 94 press releases during the first two months of the 113th Congress – by far more than any other U.S. Representative.
However, the Cuban-born Ros-Lehtinen is one of the few representatives in the House to simultaneously release statements in a language other than English – with more than three-dozen of the Miami Dade County-based U.S. Representative's 94 statements written in Spanish.
Still, Ros-Lehtinen is nonetheless one of the most prolific members of the House at issuing press releases – even discounting what are essentially duplicate statements (the congresswoman would rank third with 55 if the Spanish-language statements were subtracted from her tally).
Coming in second after Ros-Lehtinen is California Democrat Nancy Pelosi with 69 statements during the first two months of the year.
Pelosi's tally excludes the 82 statements released in her capacity as Democratic Minority Leader.
Note: The four Democratic leaders of the House – Pelosi, Steny Hoyer, James Clyburn, and Xavier Beccera – have collectively issued 149 statements in the capacity of their leadership positions compared to 211 issued by the five Republican House leaders from their leadership offices (John Boehner, Eric Cantor, Kevin McCarthy, Cathy McMorris Rodgers, and James Lankford). (Update: the GOP total in an earlier version of this report did not tally the statements listed under Speaker Boehner's 'blog').
Rounding out the Top 5 are U.S. Senate special election candidate Ed Markey (D-MA) with 60, Rosa DeLauro (D-CT) with 46, and Tim Huelskamp (R-KS) with 42.
Coming in sixth is the top freshman in the group, Tammy Duckworth from Illinois' 8th Congressional District with 40 press releases.
Duckworth's proactive media strategy seems to be working, as the congresswoman has also been the most buzzworthy freshman in the broadcast media with her name mentioned in more reports than any other member of the Class of 2012 during the first month of the 113th Congress.
Rounding out the Top 10 are Maine Democrat Chellie Pingree with 38, Maryland Democrats Steny Hoyer and Chris Van Hollen with 37 and 36 respectively, and Connecticut Democrats John Larson and Elizabeth Esty tied with Virginia Republican Robert Hurt with 35.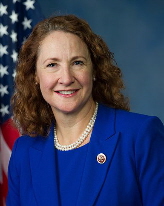 Three Connecticut Democrats (DeLauro, Larson, and freshman Esty) land in the Top 10 due in part to issuing several statements on two high profile events that have recently struck their state.
The three Democrats from the Nutmeg State issued 19 statements collectively on gun violence or the Newtown tragedy during this two-month window plus another 13 statements on Superstorm Sandy and the quest for federal relief.
Jim Himes from Connecticut's 4th CD ranks tied for 23rd with 29 while Joe Courtney from the 2nd CD is tied for 108th with 18.
While many U.S. Representatives have utilized the press release as a key component of their message in 2013, it is not a tool every member chooses to frequently employ in their public relations arsenal.
Through March 3rd, 45 U.S. Representatives had released five or fewer press releases during the 113th Congress according to their official U.S. House websites.
Also keeping a relatively low profile so far this year are former Republican Vice Presidential nominee Paul Ryan of Wisconsin with just 10 and former Republican presidential candidate Michele Bachmann with nine.
Top 25 U.S. Representatives Issuing Press Releases in 113th Congress

Rank

District

Representative

Party

#

1

FL-27

Illeana Ros-Lehtinen

Republican

94

2

CA-12

Nancy Pelosi

Democrat

69

3

MA-05

Ed Markey

Democrat

60

4

CT-03

Rosa DeLauro

Democrat

46

5

KS-01

Tim Huelskamp

Republican

42

6

IL-08

Tammy Duckworth

Democrat

40

7

ME-01

Chellie Pingree

Democrat

38

8

MD-05

Steny Hoyer

Democrat

37

9

MD-08

Chris Van Hollen

Democrat

36

10

CT-01

John Larson

Democrat

35

10

CT-05

Elizabeth Esty

Democrat

35

10

VA-05

Robert Hurt

Republican

35

13

NY-26

Brian Higgins

Democrat

34

14

NM-01

Michelle Lugan Grisham

Democrat

33

15

NJ-04

Chris Smith

Republican

32

15

NY-13

Charlie Rangel

Democrat

32

15

OH-13

Tim Ryan

Democrat

32

15

VA-10

Frank Wolf

Republican

32

19

NJ-19

Frank Pallone

Democrat

31

19

PA-18

Tim Murphy

Democrat

31

21

LA-03

Charles Boustany

Republican

30

21

TX-36

Steve Stockman

Republican

30

23

CT-04

Jim Himes

Democrat

29

23

IN-03

Marlin Stutzman

Republican

29

23

NH-02

Ann Kuster

Democrat

29

23

RI-01

David Cicilline

Democrat

29
For press releases issued January 3rd through March 3rd. Data compiled by Smart Politics.
Follow Smart Politics on Twitter.