The Longest Democratic US Senate Droughts in the Nation
Herbert Hoover was president the last time Democrats won a Senate race in Kansas; Nixon was in his second year in office when Democrats last won Wyoming and Utah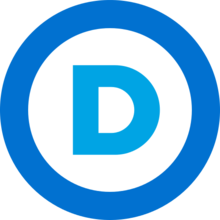 In the ongoing battle to win control of the U.S. Senate, Republicans, to be sure, have their own Achilles' heel – unable to capture seats at the ballot box for decades in states like West Virginia, Hawaii, and New Jersey.
But the Democratic Party has faced even greater struggles in a larger number of states when it comes to winning elections to the nation's upper legislative chamber.
In fact, 99 of the 100 current U.S. Senators were not even alive the last time Democrats captured a certain Midwestern state.
And, unlike some 2014 GOP prospects, the odds are slim that the Democratic Party will put an end to their losing streaks in any of these Republican-friendly states two Novembers from now.
A Smart Politics review of U.S. Senate election history finds that Democrats have failed to win a Senate seat in eight states across the last quarter century or more – with Kansas leading the way at 81 years and counting.
The Democratic Party currently holds at least one Senate seat in 35 states: Alaska, Arkansas, California (x2), Colorado (x2), Connecticut (x2), Delaware (x2), Florida, Hawaii (x2), Illinois, Indiana, Iowa, Louisiana, Maryland (x2), Massachusetts (x2), Michigan (x2), Minnesota (x2), Missouri, Montana (x2), Nevada, New Hampshire, New Jersey (x2), New Mexico (x2), New York (x2), North Carolina, North Dakota, Ohio, Oregon (x2), Pennsylvania, Rhode Island (x2), South Dakota, Vermont, Virginia (x2), Washington (x2), West Virginia (x2), and Wisconsin.
Of the remaining 15 states where Democrats do not hold any seats, the longest electoral drought currently suffered by the party is taking place in Kansas.
Herbert Hoover was president the last time a Democrat was victorious in a U.S. Senate election in the Sunflower State.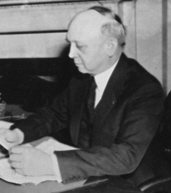 In 1932, one-term Democratic incumbent George McGill narrowly defeated former Kansas Governor Ben Paulsen by 3.6 points.
Of the 100 members currently serving in the Senate, only Frank Lautenberg (D-NJ) was alive to witness that event.
McGill won a special election to the seat two years prior, defeating appointed Republican Senator Henry Allen by 2.1 points after Charles Curtis resigned his seat in March 1929 to become Vice-President of the United States.
McGill lost his bid for a third term in 1938 when former Republican Governor Clyde Reed defeated him by 12.4 points.
Reed's victory was the first of 29 consecutive wins by the GOP in Kansas – a streak that is expected to reach 30 in 2014 when Pat Roberts seeks a fourth term in the chamber.
Overall, Kansas voters have elected Democrats in just three of 38 Senate races – with the other being William Thompson's 6-point win over Governor W.R. Stubbs in the first direct election for the office there in 1912.
Six members of the U.S. Senate were not yet born the last time Democrats were elected to the chambet from the western states of Wyoming and Utah in 1970: Republicans Ted Cruz (TX), Marco Rubio (FL), and Mike Lee (UT) and Democrats Martin Heinrich (NM), Brian Schatz (HI), and Chris Murphy (CT).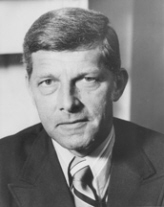 In Wyoming, the GOP has won 15 consecutive races ever since Democrat Gale McGee won the last of his three terms in 1970.
McGee's attempt for a fourth term in 1976 fell 9.2 points short to Malcolm Wallop.
Democrats have reached the 40 percent mark in just four of these 15 U.S. Senate contests spanning the last 40+ years.
The same story unfolds in Utah, where Democrat Frank Moss won his third term in the chamber in 1970, but then lost in his attempt for a fourth in 1976 to Orrin Hatch who currently holds the seat.
Democrats currently have a 14-contest losing streak in the Beehive State, reaching the 40 percent mark just three times during this span.
Double-digit losing streaks for the Democratic Party are still ongoing in Idaho (at 12) and Mississippi (11).
Democrats last won a Senate race in Idaho when Frank Church won his fourth term. After a failed 1976 presidential campaign, Church narrowly lost his seat in 1980 to Steve Symms by less than 5,000 votes.
John Stennis was the last Democrat elected to the Senate from Mississippi in 1982 – a seat he held for the party for 40+ years until his retirement in 1988.
The 31-year Democratic drought in Mississippi is its fifth longest in the nation.
Other generation-spanning droughts for the Democrats include:
· Texas: 25 years, 9 contests (Lloyd Bentsen, 1988).
· Arizona: 25 years, 8 contests (Dennis DeConcini, 1988).
· Maine: 25 years, 8 contests (George Mitchell, 1988).
· Oklahoma: 23 years, 8 contests (David Boren, 1990).
· Tennessee: 23 years, 8 contests (Al Gore, 1990).
· Alabama: 21 years, 6 contests (Richard Shelby, 1992).
· Kentucky: 21 years, 6 contests (Wendell Ford, 1992).
The only good prospect for a Democratic victory in any of these states in 2014 is in Maine if three-term incumbent Susan Collins either announces her retirement or is defeated in a Republican primary challenge.
The Kentucky U.S. Senate race is getting the most buzz, however, due in large part to the rumored candidacy by film actress Ashley Judd against Minority Leader Mitch McConnell.
Longest Current Democratic U.S. Senate Electoral Droughts by State
Rank

State

Last Dem Senator to win

Elected

Years

# Losses

1

Kansas

George McGill

1932

81

29

2

Wyoming

Gale McGee

1970

43

15

3

Utah

Frank Moss

1970

43

14

4

Idaho

Frank Church

1974

39

12

5

Mississippi

John Stennis

1982

31

11

6

Texas

Lloyd Bentsen

1988

25

9

6

Arizona

Dennis DeConcini

1988

25

8

6

Maine

George Mitchell

1988

25

8

9

Oklahoma

David Boren

1990

23

8

9

Tennessee

Al Gore

1990

23

8

11

Alabama

Richard Shelby*

1992

21

6

11

Kentucky

Wendell Ford

1992

21

6

13

South Carolina

Fritz Hollings

1998

15

4

14

Georgia

Zell Miller

2000

13

4

15

Nebraska

Ben Nelson

2006

7

2

16

Alaska

Mark Begich

2008

5

1

16

Arkansas

Mark Pryor

2008

5

1

16

Illinois

Dick Durbin

2008

5

1

16

Iowa

Tom Harkin

2008

5

1

16

Lousiana

Mary Landrieu

2008

5

1

16

New Hampshire

Jeanne Shaheen

2008

5

1

16

North Carolina

Kay Hagan

2008

5

1

16

South Dakota

Tim Johnson

2008

5

1

24

Nevada

Harry Reid

2010

3

1

24

Vermont

Patrick Leahy

2010

3

1
* Richard Shelby switched to the Republican Party in 1994. Data compiled by Smart Politics.
Follow Smart Politics on Twitter.