Joe Miller, You Will Be Challenged
Fifty-one Republican candidates have run in the 19 Alaska U.S. Senate primaries conducted since 1960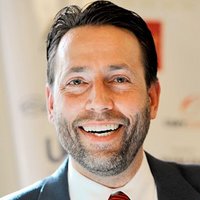 Failed 2010 Alaska U.S. Senate Republican nominee Joe Miller ended speculation on his future political plans on Sunday by announcing he was forming an exploratory committee to launch another bid in 2014.
Miller was one of a handful of 2010 insurgent GOP Senate nominees (e.g. Nevada's Sharron Angle, Delaware's Christine O'Donnell) whose primary victories over establishment candidates jeopardized the party's goal of taking control of the nation's upper legislative chamber that cycle.
Miller narrowly defeated Alaska incumbent Lisa Murkowski in the GOP primary that August, but a historic write-in campaign by Murkowski ultimately held the seat for the Republican Party that November with a plurality of the vote.
But although Miller could command a large swath of tea party support again in a 2014 campaign, no one expects the anti-establishment candidate to walk away with the nomination – at least not without a challenge that is.
And Alaskan electoral history bears that out.
Over the decades, Alaska's primary system has varied from single ballot open primaries, to blanket primaries, to party-rule ballot primaries.
Of the 19 primaries conducted since 1960, 51 Republicans have appeared on the ballot, and in only three instances did a GOPer go unchallenged.
Each of those three cycles involved an incumbent Republican Senator: Ted Stevens in 1972 and 1978 and Frank Murkowski in 1986.
The 2014 contest will mark the first time without a Republican incumbent on Alaska's U.S. Senate primary ballot since 1980.
During the six cycles in which a Republican incumbent was not running for reelection from 1960-1980, a total of 21 GOPers vied for the nomination, or 3.5 per cycle.
Miller's preference – other than facing no primary challengers – is probably to see as many Republicans as possible run for the seat, particularly known GOP officeholders.
That would help ensure that the establishment vote could be split into smaller and smaller fractions while Miller attempts to hold on to his core Tea Party support and eke out a victory.
By contrast, if Miller goes head-to-head with, say, potential candidate Lieutenant Governor Mead Treadwell, he may find himself on the wrong end of a much closer race.
The winner of the Republican primary will face one-term Democratic incumbent Mark Begich in November 2014.
Follow Smart Politics on Twitter.