Appointment for Defeat? Schatz Could Lose Hawaii Senate Seat
More than two-thirds of the 190 appointed U.S. Senators since 1913 have not been elected to their seat the next time it was on the ballot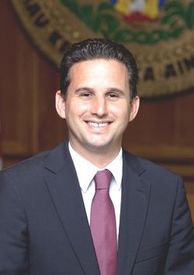 The big news coming out of Hawaii last week was that U.S. Representative Colleen Hanabusa will likely challenge appointed Democratic U.S. Senator Brian Schatz in the party's primary for the 2014 special election.
Schatz was appointed to the seat by Governor Neil Abercrombie after the death of the beloved long-serving Senator Daniel Inouye last December, even though the two-term U.S. Representative Hanabusa was said to be Inouye's preferred hand-picked replacement.
Although the seat is expected to be safely held by the Democrats in this deep blue state, and the Democratic Senatorial Campaign Committee has endorsed Schatz, the track record of appointed U.S. Senators retaining their position has been pretty sketchy in recent decades.
A Smart Politics analysis finds that 67 percent of the 190 U.S. Senators appointed to the office since 1913 either did not run for election to their seat the next time it was on the ballot, ran but did not win their party's nomination, or lost the election outright.
(Excluded from analysis are Senators who were appointed to their seat after already winning election, such as John Cornyn of Texas. In decades past, the outgoing Senator would sometimes retire a few days to a few weeks early and the incoming Senator would be appointed to the seat prior to the beginning of the full term in order to receive a higher seniority than members of the incoming class).
Overall 190 individuals have been appointed to the Senate over the last 100 years since 1913 (plus Senators Tim Scott of South Carolina and Hawaii's Schatz whose political fates will not be determined until 2014).
Among these appointed Senators are some very famous names who went on to serve long and/or distinguished careers in the chamber, such as Oregon Republican Charles McNary, Michigan Republican Arthur Vandenberg, Virginia Democrat Harry Byrd, Sr., Alabama Democrat J. Lister Hill, North Dakota Republican Milton Young, Minnesota Democrat Walter Mondale, and Alaska Republican Ted Stevens.
Of these 190 Senators, 70 opted not to become candidates when their seat came up for election (either in a special election or otherwise), or 36.8 percent.
In recent years, several appointed U.S. Senators have not run for the seat – sometimes announcing their intentions shortly after arriving in D.C.
Since 2009, appointed Senators who did not run for their seat include Roland Burris (D-IL), Ted Kaufman (D-DE), George LeMieux (R-FL), Paul Kirk (D-MA), Carte Goodwin (D-WV), and Mo Cowan (D-MA).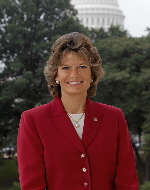 Of the 120 Senators who attempted to keep their seat, just slightly more than half were eventually successful – with 63 winning the next election, or 52.5 percent.
A total of seven U.S. Senators in the 113th Congress fall into this category – appointed to their current seats: Lisa Murkowski (R-AK), Bob Menendez (D-NJ), John Barrasso (R-WY), Roger Wicker (R-MS), Michael Bennet (D-CO), Kirsten Gillibrand (D-NY), and Dean Heller (R-NV).
Republican Dan Coats was also appointed to the Senate during his first stint in the chamber from Indiana in 1989.
Not all who seek to hold their seats even get past their party's nomination phase – something which could hinder Schatz's candidacy next year in Hawaii.
A total of 23 of the 120 appointed U.S. Senators who ran for their seat lost their party's nomination, or 19.2 percent.
However, this has happened just once since 1979 and only seven times during the last 50 years, with the most recent example being Kansas Republican Sheila Frahm.
Frahm was appointed to fill Bob Dole's seat after he resigned during his presidential run of 1996.
Sam Brownback won the GOP nomination and went on to serve two more full terms in the chamber.
Should Hanabusa run for Schatz's Senate seat in Hawaii and defeat him in the 2014 primary he would become the first such appointed Senator to lose his party's nomination in 18 years.
Of the 97 appointed Senators who ran for reelection and won their party's nomination, another 34 lost in the subsequent general or special election, or 35.1 percent.
The most recent example in this category is Missouri Democrat Jean Carnahan.
Carnahan was appointed to her Senate seat by Acting Governor Roger Wilson after her deceased husband Mel defeated Republican John Ashcroft in the 2000 election.
Carnahan was then narrowly defeated by Jim Talent in the 2002 special election for the seat.
Other appointed U.S. Senators to lose the election to their seat in recent decades are Texas Democrat Robert Krueger (1993), California Republican John Seymour (1992), Nebraska Republican David Karnes (1988), and North Carolina Republican James Broyhill (1986).
Political Fate of Appointed U.S. Senators, 1913-present
Outcome

No

Yes

Percent Yes

Ran for seat

70

120

63.2

Won nomination

23

97

80.8

Won election

34

63

64.9
Data compiled by Smart Politics from historical information provided by the U.S. Senate.
Follow Smart Politics on Twitter.