Tired of 'Scandals?' Try These Words On for Size
Some broadcast reporters and commentators have departed from the standard nomenclature and opened a thesaurus to give viewers a break from the Obama 'scandals'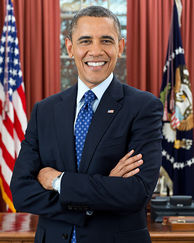 The trifecta of bad news that hit the Obama administration last week in the form of revelations of the IRS targeting of Tea Party groups seeking tax-exempt status, the seizure of telephone records of Associated Press reporters, and more hearings on Bengazi has nearly everyone in the news media uttering their favorite seven-letter word: S-C-A-N-D-A-L.
The word is inescapable – gracing headlines, appearing on captions and crawls, and delivered by hosts, reporters, and commentators as the go-to word to describe the burgeoning political problems facing the president.
But for those who are tired of the word – or who deem it either premature to call all these latest developments 'scandals' or that 'scandal' does not sufficiently capture the magnitude of the events – below are a few alternative words and phrases some in the broadcast media have chosen in place of the "S" word:
"Embarrassment"
"It's a benefit to the republicans because they can keep him on the defensive. It also helps republican office holders bond again with the Tea Party without difficulty doing that. But, I think in the overall picture, what we have right now is an embarrassment for President Obama and a warning to him, if you will." – Dan Rather, Rachel Maddow Show, MSNBC, May 14, 2013
"Also tonight, the Internal Revenue Service issued a highly unusual and troubling confession and apology that is not only a further embarrassment to this White House, it will also likely result in more congressional investigations of the Obama administration's conduct and politicization the government." – Lou Dobbs, FOX Business, May 10, 2013
"Misconduct"
"On Sunday, Republican Senator Susan Collins of Maine told CNN that she doubts the misconduct was limited to low-level IRS staffers." – Judy Woodruff, PBS, May 13, 2013
"Lawmakers are also conducting their own investigations. Many are furious that acting IRS Commissioner Steven Miller failed to reveal the misconduct on several occasions." – Susan McGinnis, CBS Morning News, May 15, 2013
"It was the next blow in a cascade of stories, including IRS misconduct and a muddy Benghazi explanation people have been talking about all along." – Chris Matthews, MSNBC, May 14, 2013
"Wrongdoing"
"Just four months after inauguration, President Obama fending off questions about alleged wrongdoing in his administration on two fronts, first, charges that IRS staff targeted conservative groups before the last election." – Jessica Yellin, CNN, May 13, 2013
"And, Friday, we first started getting reports of alleged wrong doing of the IRS, specifically wrong doing when it came to how agents at the IRS were evaluating different groups that were applying for tax exempt status." – Rachel Maddow, MSNBC, May 14, 2013
"And it's really because the White House clearly got that there was so much outrage, so many unsatisfied Republicans and Democrats with the inspector general for not assigning blame, despite clear wrongdoing at the IRS." – Dana Bash, CNN, May 15, 2013
"Now, whether that amounts to a crime or a simple wrong doing is the question we're going to have to look at." Jonathan Turley, CNN, May 15, 2013
"Disgrace"
"But to tap reportedly 20 lines involving 100 reporters and God knows what else that they were doing with the A.P., it's a disgrace and Eric Holder had to have known about it and had to have approved it." – Mark Levin, FOX, May 13, 2013
"I think it's a total disgrace." (RE: AP) – Piers Morgan, CNN, May 13, 2013
"Blot"
"Hillary Clinton's stint as secretary of state, she'll be like a pitcher who had 20 wins and 2 losses during her stint as secretary of state. You know, if this is a blot on her record, her record was almost perfect in the eyes of the American people, and this won't have any long- lasting effect." (RE: Benghazi) – Ed Rendell, MSNBC, May 10, 2013
"Crime" and "Criminal activity"
"And the perverse result of all of this may be that the real and the needed investigation into some of these tax exempt groups, which are not supposed to practice politics, which do practice politics, is going to be put on the back burner because of some ham- handed, over jealous and possibly criminal activity over at the IRS." – Gloria Borger, CNN, May 16, 2003
"Tonight, a criminal investigation of the IRS. Was IRS targeting of political groups a crime? The Justice Department opens the case." – Scott Pelley, CBS Evening News, May 14, 2013
Follow Smart Politics on Twitter.