Weiner Has Political Pedigree for NYC Mayoral Run (But So Did Hearst)
The former congressman once again seeks to become the 12th ex- or sitting member of the U.S. House or U.S. Senate to subsequently serve as mayor of New York City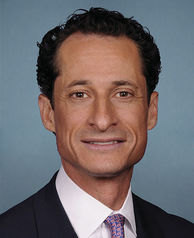 Former U.S. Representative Anthony Weiner is expected to officially announce his candidacy for New York City's mayoral race as early as this week.
This will be the former (and recently disgraced) seven-term Congressman's second attempt to land the most high profile local governmental office in the nation, having previously come in second place in the Democratic primary for the office back in 2005.
Republican-turned-independent mayor Michael Bloomberg is term-limited as he completes his 12th year in office and several Democrats are vying for their party's nomination.
While resigning from Capitol Hill in June 2011 after an embarrassing twitter photo scandal may not have been Weiner's preferred pathway to this cycle's mayoral race, history has shown many members of New York's congressional delegation certainly do not view the position as a demotion from their post in D.C. with nearly two-dozen appointed to or campaigning for the office while serving in or shortly after leaving Capitol Hill.
A Smart Politics review of the Biographical Directory of the United States Congress identifies 11 ex- or sitting U.S. Representatives and Senators who were appointed or elected mayor of New York and a dozen who failed in their mayoral bids since popular vote contests began in the 1830s.
New York has had over 100 mayors dating back to the 17th Century – 48 of these were popularly elected and 18 were elected since consolidation at the end of the 19th Century.
The first U.S. House member to become mayor of New York was Edward Livingston, who served three terms before his appointment to the office in 1801.
(Note: James Duane, a delegate to the Continental Congress from 1774-1783 served as the city's mayor from 1784 to 1789).
Livingston served two years as mayor, and later moved to Louisiana where he was again elected to the U.S. House (1823-1829) and Senate (1829-1831) before becoming President Andrew Jackson's Secretary of State.
Of the 11 members of Congress who subsequently became mayor of New York, only one served as long as Anthony Weiner on Capitol Hill.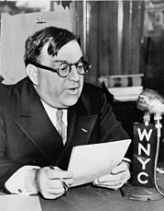 Weiner lasted 12 years, 5 months, and 18 days and was shy of a quarter of the way through his seventh term before his resignation nearly two years ago.
That is just over four months shorter than the tenure of famed New York politician Fiorello La Guardia.
La Guardia served seven interrupted terms totaling 12 years, 9 months, and 27 days from 1917-1919 and 1923-1933.
The remaining ex- or sitting U.S. Representatives and Senators to later be appointed or elected mayor of New York are:
· Jeffersonian Republican DeWitt Clinton: served less than two years in the U.S. Senate (1802-1803); appointed mayor and served three interrupted terms beginning in 1803.
· Jeffersonian Republican William Paulding: served one term in the U.S. House (1811-1813); appointed mayor in 1824.
· Jacksonian Cornelius Lawrence: served one term in the House (1833-1834); the first elected mayor of New York (1834-1837).
· Democrat Fernando Wood: served one term in the House (1841-1843); mayor 1855-1858 and 1861-1862. Wood later served eight more terms in the House (1863-1865; 1867-1881) and lost mayoral campaigns in 1850 and 1867.
· Democrat Smith Ely: served two interrupted terms in the House (1871-1873; 1875-1876); mayor 1877-1878.
· Democrat Abram Hewitt: served five interrupted terms in the House (1875-1879; 1881-1886); mayor 1887-1888.
· Democrat George McClellan: served five terms in the House (1895-1903); mayor 1903-1910.
· Republican-turned-Democrat John Lindsay: served four terms in the House (1959-1965); mayor 1966-1973.
· Democrat-Liberal Ed Koch: served five terms in the House (1969-1977); mayor 1978-1989.
Since popular vote mayoral elections for New York were introduced in the 1830s, a dozen ex- or sitting members of Congress lost in their campaigns for the office.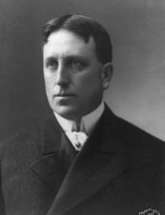 The most notable of these is publisher William Randolph Hearst, who served two terms in the House from 1903-1907.
Hearst launched failed mayoral bids in 1905 and 1909 as an independent – losing narrowly in his first attempt and handily in his second.
(Hearst also failed in campaigns for the presidency, governor, and lieutenant governor during this decade).
Other U.S. Representatives to run losing New York City mayoral campaigns include Jacksonian Gulian Verplanck (1834), Democrat Fernando Wood (1850, 1867), Republican William Darling (1866), Republican Frederick Conkling (1868), Democrat John Kelly (1868), Republican Edwin Einstein (1892), American-Laborite Vito Marcantonio (1949), Democrat Herman Badillo (1973, 1977, 1993), and Weiner (2005).
Democratic U.S. Senators John Dix (1876) and Royal Copeland (1937) also failed in their New York mayoral bids.
Note: Two New York mayors in the 19th Century first headed to Congress after serving the city: Federalist Cadwallader Colden and Jacksonian Gideon Lee.
Follow Smart Politics on Twitter.