Will Pat O'Brien Enter South Dakota's US Senate Race?
Ten years after flirting with a gubernatorial run, the sports and entertainment newsman drops a hint of his future plans on the Adam Carolla Show podcast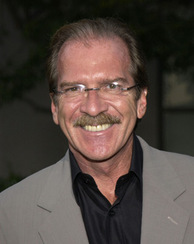 Long-time television sports and entertainment anchor Pat O'Brien was a guest in a pre-taped 40-minute appearance on the popular Adam Carolla Show podcast Tuesday and spoke long form about a variety of his life experiences such as his humble upbringing, secretly dating the senior prom queen as a 10th grader, becoming a one-hit wonder at age 17, his brief stint in the military, his early days working for David Brinkley at NBC, and his fight with alcoholism.
O'Brien, who now co-hosts the weekday radio program FOX Sports PrimeTime, had a long career at CBS Sports before delving into entertainment programs such as Access Hollywood and The Insider in the late 1990s and 2000s.
Now 65 years old, O'Brien grew up in Sioux Falls and attended the University of South Dakota where famed political science professor Dr. William Farber served as his mentor.
Farber picked out young Pat as one of his "Farber boys" – students the professor thought showed great promise that he would take under his wing (a fraternity which includes political luminaries such as U.S. Senators Tim Johnson and Larry Pressler and media giants like Tom Brokaw and USA Today founder Al Neuharth).
O'Brien, who has previously identified himself as a "George McGovern Democrat," evidently still has politics in his blood.
Approximately one-third of the way through the Carolla interview, O'Brien recalled his relationship with Doc Farber and then, unsolicited, added:
"(Farber) always wanted me to run for office in South Dakota – which I still may do."
Carolla did not offer any follow-up question, but O'Brien has flirted with politics before, making headlines in October 2003 when he revealed to GQ magazine his ambition to return to the Mount Rushmore State and potentially challenge then Republican Governor Mike Rounds in 2006.
At that time the 55 year-old O'Brien told the Sioux Falls Argus Leader he would like to run for some office in South Dakota: "I have always said I would like to come back and run for something there, participate in government."
And now O'Brien – seemingly with the 10-year itch once again – has restated his interest in a political run from South Dakota.
Could that run be for the state's 2014 U.S. Senate contest?
If so, that would give O'Brien a shot at Mike Rounds after all (Rounds currently has the inside track for the GOP nomination).
The battle to find a candidate to challenge Rounds has been brutal for the Democrats thus far, with Senate Majority Leader Harry Reid attempting (and failing) to recruit former U.S. Representative Stephanie Herseth Sandlin and former South Dakota Senator and Majority Leader Tom Daschle nudging his friend Rick Weiland into the race.
Follow Smart Politics on Twitter.