Blast from the Past: Margolies Eyes Deep Pennsylvania History in 2014 Bid
115 Pennsylvania U.S. Representatives served interrupted stints in the chamber, including seven with gaps of 20+ years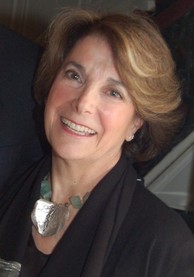 The Clintons made news in Pennsylvania late last week.
Well, sort of.
Marjorie Margolies, who served one term as a Democrat from Pennsylvania's 13th Congressional District in the 103rd Congress from 1993 to 1995 announced she is seeking a return to the nation's lower legislative chamber in the 2014 midterms.
Many analysts believe Margolies, perhaps well known of late as the mother-in-law to Chelsea Clinton, was defeated in 1994 because of her last-minute switch in favor of President Bill Clinton's budget.
[Note: That might be a bit simplistic as Margolies lost in the GOP-friendly cycle by only 4.2 points to a Republican opponent, Jon Fox, who she defeated in 1992 by a razor-thin margin of 1,373 votes (0.5 points)].
And now Margolies is seeking fellow Democrat Allyson Schwartz's open seat after a 20-year hiatus from Congress.
Can it be done?
It has been achieved several times in Pennsylvania's past…the distant past.
A Smart Politics analysis finds that 115 of Pennsylvania's 1,028 U.S. Representatives in state history served interrupted terms in the House of Representatives, or 11 percent, including seven who had a gap in service of 20+ years.
The majority of these 115 Representatives, like Margolies, initially left office by losing their reelection matchup (or failed to win their party's nomination), although some did not seek another term at that time.
Ninety-two had one interrupted period of service, 19 had two interrupted stints, and two had three interrupted stretches in the chamber (Republican Joseph Scranton and Democrat John Casey) for a total of 138 interrupted periods of service collectively.
The average gap in service across these 138 periods has been 5.8 years with 45 percent (62 of 138) totaling two years or less.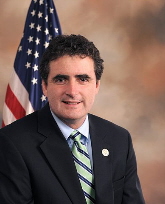 The most recent Pennsylvania U.S. Representative to enjoy a return to the chamber after leaving office is Republican Mike Fitzpatrick of the state's 8th Congressional District.
Fitzpatrick served one term in the 109th Congress (2005-2007) before losing his seat in the Election of 2006 by 1,518 votes to Patrick Murphy in one of the closest contests in the nation that cycle.
Four years later, Fitzpatrick would head back to the Capitol and return the favor by beating Murphy by 7.0 points.
The only other former Pennsylvania U.S. House member to be elected back to the chamber over the last 45+ years is Democrat Peter Kostmayer.
Kostmayer served two terms from the 8th CD from 1977 to 1981 before narrowly losing his 1980 reelection campaign for a third term to James Coyne.
Kostmayer won the rematch (also by a slim margin) in 1982 and returned to Congress after just a two-year absence.
However, there is a glaring difference between the successful returns of Fitzpatrick and Kostmayer and that of Margolies in terms of the amount of time in between elections.
At 20 years, Margolies' absence from office is five times that of Fitzpatrick and 10 times that of Kostmayer.
But it has been done before.
Seven Pennsylvania U.S. Representatives have returned to the chamber after an absence of 20 or more years, including two eclipsing 30 years.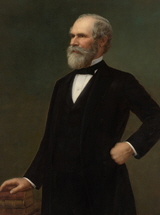 Leading the way is Democrat-turned-Republican Galusha Grow.
Grow was first elected to three terms as a Democrat and then three as a Republican, serving from 1851 to 1863, the last two as Speaker of the House of the 37th Congress.
After an absence of 31 years from the chamber, Grow won a special election in 1894 and three more terms thereafter.
Grow's achievement was eclipsed in 2012 in Minnesota's 8th Congressional District when DFLer Rick Nolan defeated incumbent Chip Cravaack – returning to the House in January 2013 after a 32-year absence.
In addition to Grow, six other Pennsylvanians have notched gaps in service equal or greater than what Margolies is attempting to achieve:
· Republican Samuel Miller, 30 years: 1881-1885; 1915-1917.
· Jeffersonian-Republican / Democrat Charles Ingersoll, 26 years: 1813-1815; 1841-1849.
· Republican John Patton, 24 years: 1861-1863; 1887-1889.
· Democrat Henry Foster, 24 years: 1843-1847; 1871-1873.
· Democrat Samuel Bridges, 22 years (between his second and third stints): 1848-1849; 1853-1855; 1877-1879.
· Democrat John Robbins, 20 years: 1849-1855; 1875-1877.
The one thing these seven Pennsylvanians have in common is they each accomplished their long-awaited return to Congress a century or more ago.
Six of these seven congressmen served entirely in the 19th Century with Miller serving at the end of the 19th and the beginning of the 20th.
In fact, of the 25 Pennsylvania U.S. Representatives who had a gap of at least 10 years in service, only three served entirely in the 20th Century:
· Democrat Elmer Holland, 13 years: 1942-1943; 1956-1968.
· Republican John Kunkel, 10 years: 1939-1951; 1961-1966.
· Republican Benjamin Focht, 10 years (between his second and third stints): 1907-1913; 1915-1923; 1933-1937.
That's the bad news.
Working in Margolies' favor as she returns to the spotlight is that her district is a bit more Democratic-friendly than when she left office 20 years ago.
Still, Margolies will need to win her party's nomination first and, should she face significant competition in crossing that hurdle, Minnesota's Nolan can perhaps offer her some tips on reintroducing herself to her old electorate – before knocking off Cravaak, Nolan won the most competitive three-way primary race in the state in 70 years.
Follow Smart Politics on Twitter.