Could Liz Cheney End Wyoming's GOP Incumbency Streak?
All 17 Wyoming Republican U.S. Senate incumbents running for reelection have won their renomination bids over the last century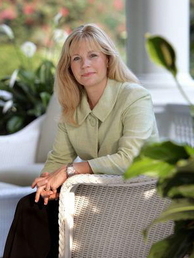 Reports have surfaced in the past few days that Liz Cheney, daughter of the former Vice-President, is eying a 2014 U.S. Senate bid in the State of Wyoming.
That seat is currently held by three-term Republican incumbent Mike Enzi, who has cruised to 45-point and 51-point reelection victories over the last two cycles.
While there is little clamoring in the Cowboy State to remove Enzi from office – and his seat is currently rated 'safe' by all prognosticators – a Cheney bid would certainly provide for drama in the GOP primary.
In fact, if Cheney were to defeat Enzi, she would make history.
A Smart Politics review of Wyoming U.S. Senate elections finds that no Republican incumbent running for reelection in the direct vote era has failed to win their party's nomination.
To date Wyoming Republican U.S. Senators are 17 for 17 in securing the GOP nomination when running for reelection since the first popular vote contest in the state in 1916.
All but four of these incumbents went on to win the general election including all 11 since 1972.
On six occasions, Wyoming GOP U.S. Senators did not seek reelection: Patrick Sullivan in 1930, Edward Crippa in 1954, Milward Simpson in 1966, Clifford Hansen in 1978, Malcolm Wallop in 1994, and Alan Simpson in 1996. (Sullivan had been appointed in 1929).
The remaining 17 incumbents were all successful in finding their way back on the general election ballot:
· Clarence Clark in 1916.
· Francis Warren in 1918.
· Francis Warren in 1924.
· Robert Carey in 1936.
· Edward Robertson in 1948.
· Frank Barrett in 1958.
· Clifford Hansen in 1972.
· Malcolm Wallop in 1982, 1988.
· Alan Simpson in 1984, 1990.
· Craig Thomas in 2000.
· Mike Enzi in 2002.
· Craig Thomas in 2006.
· Mike Enzi in 2008.
· John Barrasso in 2008 (special).
· John Barrasso in 2012.
Credible primary challengers to these Republican incumbents have been few and far between over the years, with just three opponents appearing on the ballot across the last six contests featuring a GOP incumbent since 2000.
A Cheney challenge to Enzi in 2014 is headline news in the Cowboy State – even if it doesn't significantly improve the chances of the Democratic challenger in this deep red state.
Follow Smart Politics on Twitter.