Time for a Change: Turnover in Wisconsin's US House Seats in 2014?
More than 1 in 5 Wisconsin U.S. House seats have flipped in cycles ending in '4' (one full cycle after redistricting)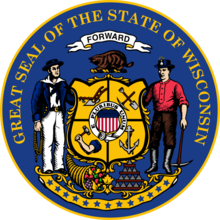 With no Wisconsin U.S. House seats flipping after redistricting in the 2012 election cycle and no D.C. prognosticators listing any Badger State district in the "toss-up" or "lean" categories thus far 16 months out from Election Day in 2014, little drama is expected across the eight congressional races next year.
Currently, only two-term GOP incumbent Sean Duffy's seat has been picked up on the radar by Washington's prediction specialists – listed as a "likely Republican" seat by both Charlie Cook and Larry Sabato (and rated 'safe' by Stuart Rothenberg).
One might suspect that the recent redistricting in 2011 only solidified the partisan leanings across the state's congressional districts and did little to make them more competitive.
However, there are a few reasons to give a little hope that Wisconsin could be ripe for (relatively) more competitive contests in 2014 and perhaps even a surprise change in partisan control of one of its seats.
First, last November's elections were noteworthy in that it marked the first time both major parties in Wisconsin fielded candidates across all of the state's congressional districts in back-to-back cycles in 32 years.
Getting on the ballot is a simple, though necessary, first step – and a hurdle that has frequently been too tall for both parties in recent decades.
The last time Wisconsin had major party candidates on the ballot in all races in consecutive cycles was in 1978 and 1980 when the state had nine congressional districts.
If Democrats and Republican can repeat this feat again in 2014, it will mark the first time in 40 years since the major parties managed to field candidates in three consecutive cycles in the Badger State (1970-1972-1974).
(Wisconsin currently ranks #21 in the nation by fielding major parties on the ballot in 16 consecutive U.S. House contests).
Secondly (and related), the average victory margin in the 2012 cycle across Wisconsin's eight districts was 25.9 points – the best mark in a redistricting cycle since 1962.
In 2002, the average congressional victory margin across the state was 52.6 points, with the margin of victory averaging 27.4 points in 1992, 40.0 points in 1982, and 30.2 points in 1972.
In 1962, the state's 10 races for the U.S. House were decided by an average of 19.2 points after redistricting.
Thirdly, Wisconsin is coming off an election year in which three of its eight races (38 percent) were decided by less than 15 points – the highest such rate in a redistricting year since 1942.
In 2012, Republican Paul Ryan was victorious by 11.5 points in the 1st CD with GOPer Sean Duffy winning by 12.3 points in the 7th CD and Republican Reid Ribble winning by 11.9 points in the 8th CD.
After redistricting in 2002, none of the state's eight races were decided by less than 15 points with 2 of 9 meeting that mark in 1992 (22 percent), 1 of 9 in 1982 (11 percent), 2 of 9 in 1972 (22 percent), 2 of 10 in 1962 (20 percent), and 1 of 10 in 1952 (10 percent).
Half of the state's 10 districts were decided by less than 15 points in 1942 when the state was still in the midst of a three-party battle between Republicans, Democrats, and Progressives.
Fourthly, Wisconsin has a history of seeing seats flip in cycles ending in '4' – with 31 seats changing party control out of the 144 seats on the ballot from the previous redistricting year, or 21.5 percent.
Wisconsin has seen at least one seat flip in 11 of the 16 cycles ending in '4' since 1854 – although only in one of the last three (1994).
(Cycles ending in '4' that yielded no partisan change across Wisconsin's congressional districts were the Elections of 1904, 1914, 1924, 1984, and 2004).
In nine of these 11 cycles more than one seat flipped: in 1854 (two), 1864 (two), 1884 (four), 1894 (six), 1934 (seven), 1944 (two), 1954 (two), 1964 (three), and 1974 (two).
Republicans picked up 17 of these 31 districts with Democrats capturing just seven and the Progressives picking up all seven during the Election of 1934.
Wisconsin U.S. House Districts That Flipped in Elections Years Ending in '4'
Cycle

Districts flipped

# Flipped

Total seats

Tilt

1854

2, 3

1

3

GOP

1864

1, 5

2

6

GOP

1874

8

1

8

DEM

1884

1, 3, 4, 7

4

9

GOP

1894

2, 4, 5, 6, 8, 9

6

10

GOP

1904

(none)

0

11

1914

(none)

0

11

1924

(none)

0

11

1934

1, 2, 3, 7, 8, 9, 10

7

10

PROG

1944

2, 8

2

10

GOP

1954

5, 9*

2

10

DEM

1964

1, 6, 9

3

10

Mixed

1974

3, 8

2

9

DEM

1984

(none)

0

9

1994

1

1

9

GOP

2004

(none)

0

8

Total

31

144
* The 9th CD flipped first from Republican to Democratic control in a special election in 1953 to fill the vacancy caused by the death of Republican Merlin Hull. Table compiled by Smart Politics.
Skeptics will rightly point out that districts have been carved such that half of Wisconsin's eight U.S. House seats are immediately removed from consideration for being able to change partisan control in any cycle: the Democratic-friendly 2nd (Madison) and 4th (Milwaukee) CDs and the Republican-friendly 5th (northern and western Milwaukee suburbs) and 6th (eastern Wisconsin) CDs.
That leaves only the three Republican districts previously discussed (the 1st, 7th, and 8th) and Democratic Ron Kind's 3rd CD as even possible contenders (Kind escaped with a 3.8-point victory during the GOP tsunami of 2010 before redistricting).
However, even when looking at the trio of long-shot pick-up opportunities for the Democrats, all the historical background mentioned above may not be enough if the party cannot put forth a strong candidate to challenge on Scott Walker at the top of the ticket in the gubernatorial race.
Follow Smart Politics on Twitter.